While governments around the world struggle to maintain service levels amid fiscal crises, social innovators are improving social outcomes for citizens by changing the system from within. In Agents of Change, three cutting-edge thinkers and entrepreneurs present case studies of social innovation that have led to significant social change. Drawing on original empirical research in the United States, Canada, Japan, Germany, Denmark, and the Netherlands, they examine how ordinary people accomplished extraordinary results.
Sanderijn Cels, Jorrit de Jong, and Frans Nauta offer lively illustrations and insightful interpretations of how innovators, social entrepreneurs, and change agents are dealing with powerful opponents, the burdens of bureaucracy, and the challenge of securing resources and support. This book will appeal to anyone who is intrigued by imaginative, cross-boundary thinking and transformative change. It will be of particular interest to those who want to know how exactly innovators pull it off. With practitioners, scholars, and students of public policy and management in mind, the authors dissect the strategies and tactics that social innovators employ to navigate the risky waters of their institutional environments.
Contents Part 1: Introduction: Chess Masters and Acrobats 1. Strategy and Tactics
2. Crafting the Case: The Art of Making a Start
3. Prompting Progress: The Art of Making Things Happen
4. Managing Meaning: The Art of Making Sense
Part 2: Front-Line Innovations 5. Under the Radar: Medical Informatics in Japan
6. Relentless Incrementalism: Financial Literacy Training for Newcomers in Canada
7. Join the Club! Alzheimer Cafés in the Netherlands
8. Just a Tool? Implementing the Vulnerability Index in New Orleans
Part 3: Innovations in Governance 9. The Sun Kings: Solar Energy in Germany
10. Change on Steroids: Public Education in New Orleans
11. The Value of Values: Higher Education in Virginia
12. A Window of Opportunity: Institutional Reform in Denmark
Conclusion: Innovating Strategically
Related Books
In Search of Retirement Security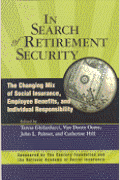 Middle Eastern Minorities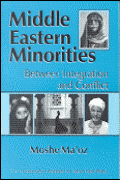 Social Ethics in a Changing China
Society & Culture
Social Ethics in a Changing China
Huaihong He John L. Thornton Cheng Li
October 9, 2015
Sanderijn Cels is a senior fellow with the Consensus Building Institute and a research associate with the MIT-Harvard Public Disputes program. Jorrit de Jong teaches in executive education programs at the Harvard Kennedy School, where he is a senior fellow at the Ash Center for Democratic Governance and Innovation. Frans Nauta is professor of Public Sector Innovation at HAN University of Applied Sciences in the Netherlands and leads the Dutch Entrepreneurship program of the European Institute for Innovation and Technology's Climate-KIC.