As Syrian refugees continue to pour into Turkey, fleeing an escalating civil war, Turkey's generous 'open door policy' is coming under pressure. While in Turkey last week, I had the opportunity to talk with government officials and civil society representatives about the Syrian refugee crisis and about the increasing pressures it is placing on Turkey's political, economic and security structures. Currently, Turkey is hosting close to half a million Syrian refugees. As of mid-June 2013, over 200,000 of them were housed in twenty one refugee camps. Another nearly 290,000 refugees live outside these camps while about 100,000 internally displaced Syrians are reported to be in a number of make-shift refugee camps on the Syrian side of the border, waiting to be admitted into Turkey.  Syrians displaced in and near Turkey are part of a much larger number of Syrian IDPs and refugees which are challenging governments in the region.
The latter fact is indicative of the strain that Turkey's 'open door policy' has come under as the number of refugees rapidly grows. The cost – so far – of receiving Syrian refugees and establishing and running an ever- growing number of camps is fast approaching one billion USD. Turkish authorities are increasingly cynical of the praise they receive from the international community for the quality of their refugee camps, services and protection. They point out that, so far, Turkey has received less than 100 million USD in international assistance and they speak of the need for burden-sharing with the international community. At a time when the United Nations estimates that the total number of Syrian refugees in Turkey will approach a million by the end of the year, both the quality of the protection provided for the refugees and the 'open door policy' may well be in jeopardy. International solidarity and support is urgently needed.
Turkey's open door policy is composed of a number of elements. First, in October 2011, Turkey extended 'temporary protection' to Syrian refugees. This policy is based on the European Union's directive from July 2001 and extends temporary protection to refugees arriving under mass influx circumstances. It stands in stark contrast to Turkey's actions during the March 1991 refugee crisis. At that time, Turkey was rebuked by the international community for insisting on the speedy repatriation of the nearly half a million refugees that arrived at its borders. The extension, then, of 'temporary protection' to Syrian refugees by the Turkish government is a new and welcome development.
Second, the open door policy ensures respect for the principle of 'non-refoulement,' one of the main pillars of international refugee law and an indispensable aspect of protection. "Non-refoulement" requires registration of refugees, a procedure which is critical to upholding this principle. So a registration process for the refugees in camps has been put into place and the government is working on completing the registration of those refugees that live outside camps irrespective of whether they have entered the country legally or illegally. The open door policy also allows Syrians with passports to enter Turkey freely and treats those Syrians who may have entered Turkey without papers in a similar fashion. Since the beginning of the crisis, close to 124,000 refugees are reported to have returned to Syria – all on a voluntary basis.  
Third, the government has committed itself to providing the best possible living conditions and humanitarian assistance for the refugees. Together with the Turkish Red Crescent, Turkish Disaster Emergency Management Presidency (AFAD) has been actively involved in setting up and running the refugee camps. AFAD also oversees the provision of education and health services and supervises day-to-day management of the camps. AFAD is also currently working on a project provide these same services to refugees outside camps. However, ensuring these services is placing an ever growing financial burden on its resources.
In a report published in April, the International Crisis Group refers to the refugee camps in Turkey as the "best refugee camps ever seen." However, this does not mean that there are no problems with Turkey's refugee policy. The sheer number of refugees has led the government to slow down the rate at which it accepts new refugees into camps. This means an increasing number of refugees are stuck in Syria in makeshift camps. This creates difficult challenges both for ensuring the protection of these refugees and for providing them humanitarian assistance. The refugees are vulnerable to attacks by both radical groups and Syrian security forces and some have resorted to the assistance of human smugglers in an effort to cross the border.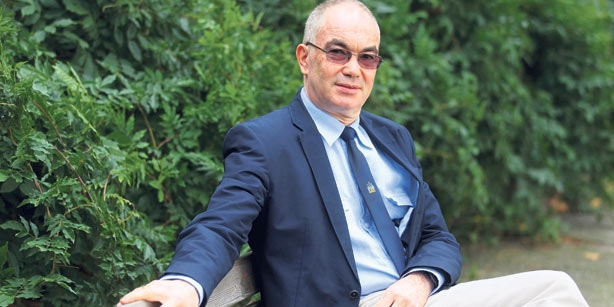 Given the difficulties in the Turkish government providing assistance inside Syria without the approval of the Syrian government, the Turkish government has instituted a 'zero point border delivery system' for humanitarian assistance in which the Turkish Red Crescent brings humanitarian supplies to the Syrian border and turns it over to Syrian opposition groups that operate outside of international supervision. Some international non-governmental organizations operate across this border and provide assistance to refugees in these camps. However, it is not clear that all of these organizations respect the basic rules and standards of international humanitarian assistance. Furthermore, sometimes members of these organizations are also exposed to the same dangers that the refugees face.
The Turkish public appears to be increasingly wary of the presence of an ever growing number of refugees. There are reports of complaints about property rents rising in towns and cities close to the border areas as well as about wages being pushed down by refugees who take up jobs in the border regions. While more importantly, there are also security concerns about opposition fighters that move back and forth across the border with relative ease. This concern is especially acute in the parts of Turkey where there are substantive Alawite communities that share common cultural and ethnic ties with their counterparts across the border in Syria. There are fears that Turkey's broader Syrian policy risks provoking a spillover of the Syrian conflict into Turkey and aggravating sectarian tensions within Turkey.
The car bomb at a border crossing in February and then again in May in the city of Reyhanli has reminded Turks that the violence next door directly impacts their own security. With the exception of isolated cases of attacks on young male refugees, these concerns have so far not led to any wide spread public manifestations of anti-refugee sentiments. Instead, a recent public opinion survey conducted among Syrian refugees by the International Strategic Research Foundation of Ankara show that refugees largely feel welcome and have been treated generously by the public. However, if the number of refugees continues to increase and if displacement drags on, this generosity may weaken.
The above problems do not alter the fact that Turkey's open door policy is providing and is likely to continue to provide effective protection and humanitarian assistance for most of the Syrians forced to flee their country. Yet, these problems also indicate that not only is there room for improvement on Turkey's part but that Turkey's open door policy should not be taken for granted by the international community. Turkey is not a country with bottomless resources and faces its own economic challenges. It is vital that the international community – and especially the European Union and the United States – is much more forthcoming in funding humanitarian assistance programs and lives up to pledges made in the context of the UN's Syria Regional Response Plan. The Syrian conflict shows no signs of ending soon and the refugee crisis may worsen before it gets better, with serious humanitarian repercussions. A clear commitment on the part of the international community to burden sharing will also make it easier for the Turkish government to maintain its 'open door' policy.