Up Front
The Israel-Palestine Prisoner Swap
Yesterday's swap of 1,027 Palestinian prisoners for Israeli soldier Gilad Shalit is a sign of the times. It was something which Hamas needed, Netanyahu felt he could not delay any longer, and which showed once again Egypt's new role as a regional power broker. Notably, the beleaguered Assad regime in Syria had no part in it.
For Hamas, the swap has gone some way in reasserting their importance and popularity on the Palestinian street. In 20 years of negotiations, the Palestinian Liberation Organization, led by Fatah, has not been able to achieve anything near a swap of this magnitude, including more than 300 prisoners serving multiple life sentences.
Nevertheless, the agreement has not satisfied all Palestinians, including those within Hamas's cadres, who have complained that the movement was not able get the high level prisoners it had sought since Shalit's capture.
Hamas, in fact, moved, fearing isolation as a result of the rapidly changing regional dynamics, particularly the situation in Syria and marginalization at home in the wake of President Abbas's UN bid and his rising popularity. This explains why it threw in its most valuable card, Shalit, at this point in time.
In Israel, Netanyahu finally relented on his belief that terror should never be rewarded — on the basis of which he had criticized previous Israeli administrations which engaged in prisoner swaps, or as he termed them, "humiliating capitulations." Notable commentators have called Netanyahu's decision a capitulation. Others have concluded that after five years, the Israeli premier needed to clear his desk to be ready for the existential threats, notably Iran's nuclear program, facing his nation. In any case, Netanyahu, the defense establishment and the majority of Israelis will take comfort in the belief that Israel never abandons its own citizens and its soldiers.
The significance of this deal is that Israel has negotiated with Hamas again and was willing to pay a price. Perhaps counter-intuitively, a leveling of the political playing field between Hamas and Fatah may give fresh impetus to the stalled reconciliation deal they reached in May, a demand behind which all ordinary Palestinians are united. It has also given further weight to the mediation role already played by Egypt in brokering the initial reconciliation agreement.
Author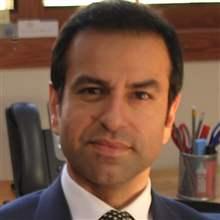 [The resignation of assistant secretary of state for European and Eurasian affairs Wess Mitchell] is surprising news, which seems to have caught everyone off guard. He doesn't appear to have shared this news with his ambassadors, who were in Washington last week for a global chiefs of mission conference. His deputy is also slated to retire soon, which raises question of near term leadership on European policy at a time of challenges there.
[Wess] Mitchell was a strong supporter of NATO, particularly in Eastern Europe where he will be sorely missed. His departure comes follows the resignation of senior Pentagon officials – Robert Karem and Tom Goffus – working on NATO along with Secretary Mattis. Without this pro-alliance caucus, NATO is now more vulnerable than at any time since the beginning of the Trump administration.