Up Front
President Obama's Nobel Peace Prize
President Obama's Nobel Peace Prize should be seen as an acknowledgment of the promise that his presidency holds for leading the world into a new era of cooperation. Critics who argue that he hasn't earned it miss the point. The Nobel committee clearly wanted to boost support for Obama's world view and, judging from the overwhelmingly positive international reaction, they succeeded at least for the moment.
But after the champagne bubbles dissipate Obama will still be left with the tough job of turning cheers from the international bleachers into tangible progress on some of the world's toughest problems – the war on Al Qaeda, Iranian and North Korean nuclear programs, Middle East peace, climate change, and poverty.
Winning over world opinion, which the Nobel prize award signifies, can help. It frees up governments to respond positively to Obama's call for them to assume their responsibilities. And that in turn puts pressure on rogue leaders to mend their ways and join the developing international consensus.
But if it turns out that George Will is right and Obama ends up being "adored but ignored" then the Nobel committee will have done him no favors.
Author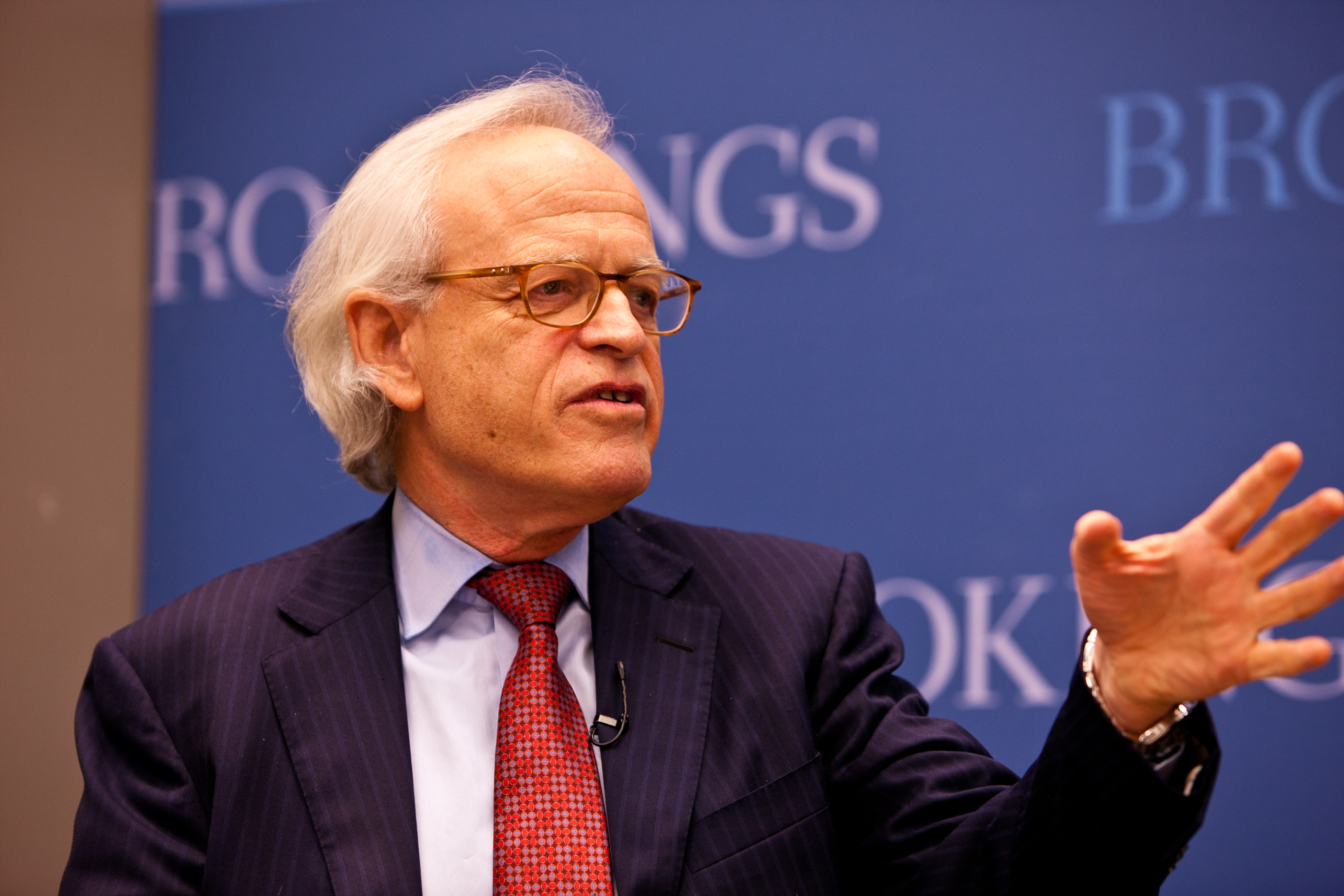 Executive Vice President, The Brookings Institution
I think it's unusual for the chief of staff to go on a trip, particularly on a trip this long. The chief of staff is usually more of a chief operating officer in the White House itself, and normally when your principal—whether it's the president himself or the head of Cabinet agency—goes abroad, you have his deputy and those folks staying behind to help manage operations in his absence.
It's not about values in one category and interests in another. In the case of the two previous administrations, one Republican and one Democrat, they both saw it as congruous with counterterrorism efforts. This administration is not even claiming to find a balance. They're throwing it all out the window.
For the Saudis, anyone is better than Barack Obama...Trump has a strongman persona. And that endears him to autocratic leaders in the Middle East.