The Avenue
Top 5 Places Retaining Foreign Students
President Obama's executive order to expand and extend the optional practical training program (OPT) will allow foreign student graduates to potentially work in the United States for longer than the current 12 to 29 month period after they graduate.  
Some metro areas stand to benefit more from this policy change than others. Below is the ranking of the top five metro areas that currently retain the most foreign students under the OPT program, based on research from earlier this year.
5. Las Vegas, Nevada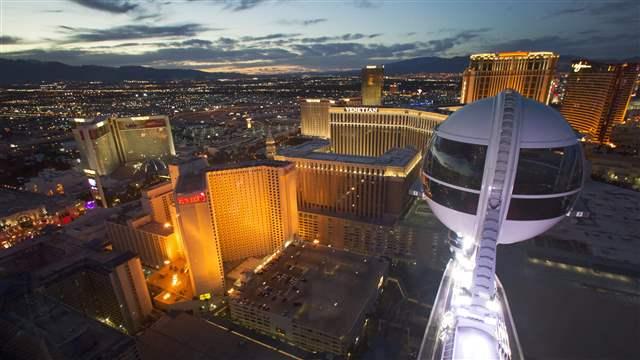 The glitz and glamour of the Las Vegas strip attracts a large number of foreign students from Seoul, Singapore, Hong Kong and Beijing to study at UNLV's William H. Harrah College of Hotel Administration. There is large demand for graduates who are multi-lingual—especially in Mandarin Chinese, Cantonese or Korean—to work in the hotels and casinos with growing numbers of foreign Asian tourists. 
OPT Retention Rate: 66.9 percent
4. Miami, Florida
As a major financial capital of Latin America and the Caribbean, Miami's top foreign student hometowns are Caracas, Venezuela and Nassau, Bahamas.  Almost 41 percent of Miami's foreign students pursued a degree in business or management.
Former Senior Policy Analyst and Associate Fellow -
Metropolitan Policy Program
OPT Retention Rate: 69.6 percent
3. Seattle, Washington
The Seattle area, home to Microsoft and Amazon.com, is home to huge numbers of foreign students studying at the University of Washington and Seattle University.  Here, they use their OPT largely to work for IT and software companies in the region.  If Obama extends OPT for only science, technology, engineering, and mathematics (STEM) graduates, the Seattle metro area may see even more of its OPT's stay in the region.
OPT Retention Rate: 74.4 percent
2. Honolulu, Hawaii
It's not just the beautiful weather and beaches that attract foreign students to stay and work for a Honolulu company after they graduate.  Like Las Vegas, Honolulu has several world-renowned hospitality schools, particularly the University of Hawaii at Manoa and Hawaii Pacific University.  Many of Hawaii's foreign graduates use their OPT to work for large hotels and tourism companies.
OPT Retention Rate: 75.2 percent
1. New York, New York
No surprise here, New York City retains the highest percentage of OPT workers who stay in the metropolitan region where they were educated. Given its very large economy with a diverse set of employers from the fashion to financial industries, New York City provides an employment market unlike any other region in the United States. 
OPT Retention Rate: 75.3 percent