The Avenue
Lessons from the Road: The Metropolitan Revolution 2014
Our thinking about what to expect from cities in 2014 is based on what we saw in the last half of 2013.  From June to December, we visited dozens of metropolitan areas in four countries to talk about The Metropolitan Revolution. Based on what we learned on the road, we think that four major developments will unfold in cities and metros over the next year.
1. Cities' and metros' capacity for action and innovation won't be measured solely by the fiscal health of local governments, but rather on the financial commitments and engagement of private, nonprofit, and civic institutions and their leaders. 
Detroit provides the best example of this fact: Bankruptcy has not stopped the enormous level of investment in the city (more than $1 billion to date in midtown and downtown). One local journalist tweeted that, after covering the landmark bankruptcy ruling on the morning of December 3, her next stop was covering the opening of a new small business in Midtown. Both stories matter for the future of Detroit.
Cities and metropolitan areas are networks, not merely governments (in the case of metropolitan areas, there's no overarching government at all). This means that transformative investments can be financed with private, philanthropic, and nonprofit resources, not just public dollars. For example, the M1 rail line in Detroit has been made possible primarily through commitments from nongovernment sources.  Similarly, development in downtown and midtown is occurring because of investments made by private companies, universities, health care concerns, and foundations.
The big "aha" moment in a metro comes when nongovernmental leaders recognize that they are co-creators of the metropolitan economy and that, in many ways, they play a large role in governing their communities. Innovation districts—which we described in the book and elsewhere—show how this network effect is playing out. In these districts, fueled mostly by private and civic leadership and finance, the different elements of the metropolitan network bring their resources together to benefit the regional economy and revitalize the urban core.
2. New regional institutions (or old institutions acting in new ways) will become more important. This follows directly from the previous point about cities and metros being networks.
A network works best with focus and stewardship. In Portland, Greater Portland Inc is creating a new model of regional economic development, starting with exports and global engagement, and working alongside groups like the Portland Development Commission. In Chicago, World Business Chicago, chaired by Mayor Rahm Emanuel, is driving an ambitious, concrete agenda for economic growth and jobs. These organizations are not doing all the work themselves—rather, they are bringing together a range of metropolitan actors and doing the very hard work of fostering connections and keeping all the players on the same page.
Big economic shocks frequently lead to new or repurposed institutions. The Great Depression created a slew of federal agencies, including the Securities and Exchange Commission and the Federal Housing Authority, along with groups like the United States Conference of Mayors. The Great Recession is having a similar effect at the city and metropolitan scale. New institutional arrangements in metros are putting disparate players (public, private, university, civic) around one table, so they can leverage the distinct assets of their communities with evidence, scale, and disciplined focus.  
3
. Cities and metros are on the front lines of income inequality, and they are using new tools (or old tools in new ways) to tackle it. 
For example, San Antonio's elected leaders asked voters to approve, via ballot referendum, a small sales tax hike to fund all-day prekindergarten classes for eligible four-year-olds. In Philadelphia, a major grocery concern is simultaneously tackling food insecurity and the challenges of re-employment for ex-offenders by opening grocery stores in underserved areas and hiring released offenders to staff them. Montgomery and Prince George's counties in Maryland and the Washington, D.C. City Council have agreed to raise their local minimum wages over the next three years to $11.50 (the D.C. mayor is expected to approve the measure in early 2014). New York City's lauded P-TECH program gives students direct links to employers and combines high school with two years of higher education, so students graduate with an associate degree. Chicago is also connecting students with employers through its ambitious community college reforms, which focus on career preparation.
These innovations show how mayors and other local leaders are using their powers to grapple with major societal challenges. Is it a mayor's job to deal with income inequality? Well, yes—since education, skills-training, infrastructure, and a host of other jobs-expanding, wage-enhancing, and poverty-reducing measures are actually designed, delivered, and partly financed at the local and metropolitan level. 
There's an analogy to climate change here: No one thought of climate as a local issue until mayors and other local leaders started to lay out serious plans to reduce carbon dioxide emissions, deploying their extensive powers over land use, zoning, energy, housing, and transport. These solutions also depend on mayors using their informal powers of convening and advocacy as they mobilize new actors to help them deal with challenges. Leaders no longer believe that they are helpless in the face of macroeconomic forces. They may not be able to do everything, but they don't use that as an excuse to do nothing.
4. Like smart businesses, cities and metros are learning what to copy and what to customize. 
Localities have long copied strategies for physical development and place-making—things like downtown revitalization, pedestrian plazas, and freeway demolitions that reconnect cities and waterfronts. That trend continues, with bike sharing and elevated parks (for example, local variations on New York City's High Line). 
At the same time, though, cities and metros are finding game changers that meet their unique needs and opportunities.  We like to tell audiences that the best economic development advice comes from country singer Dolly Parton, who said, "Figure out who you are, and do it on purpose."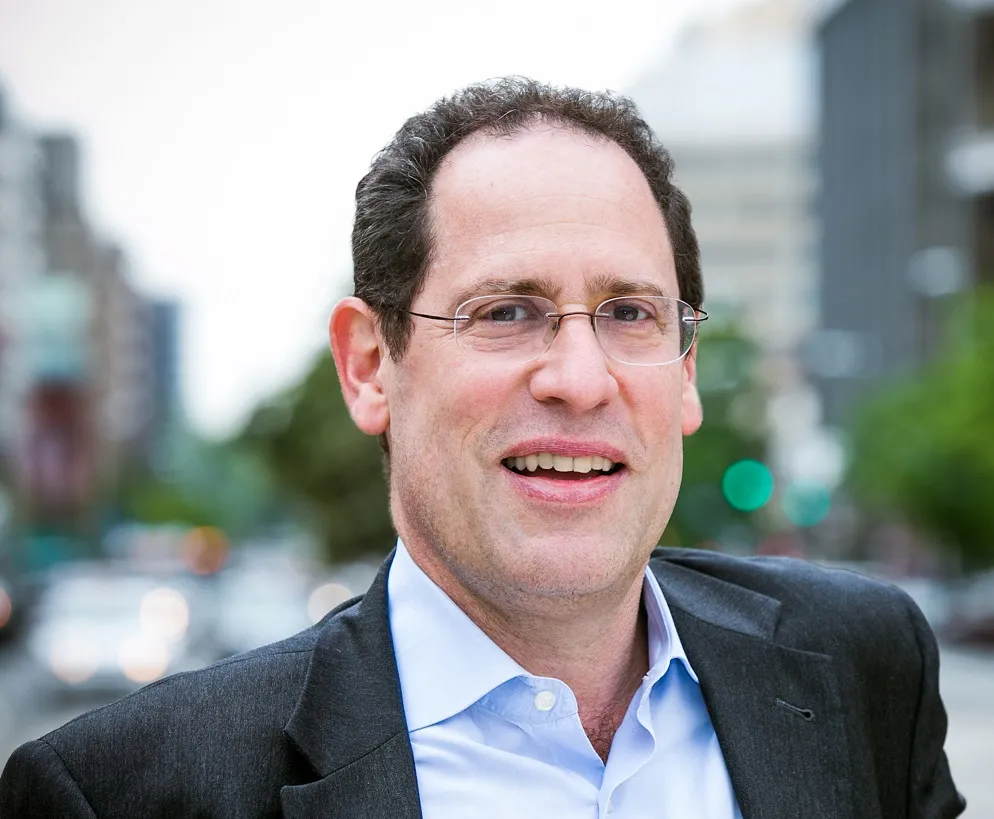 Former Centennial Scholar
Former Brookings Expert
Director, Center for Urban Innovation
, The Aspen Institute
Copying makes sense with proven place-making strategies or financing tools that should be routinized, to ensure that each city does not inefficiently "reinvent the wheel." Customization is absolutely vital when it comes to matching ideas and initiatives to the distinctive competitive advantages and clusters or sectors of different metropolitan economies, and gives people and businesses a reason to invest in one metropolitan area rather than another. 
These four developments reinforce and build on each other. Metro leaders understand that cities are networks rather than governments, so they find the right institutions to organize these networks. These networks then address the big challenges that face cities and metros and, at their best, develop the game-changing ideas that will make the most of each place's unique assets and bring shared benefits of growth. 
In 2013, cities and metros stepped up their game in the face of supersized challenges and the absence of national leadership. In 2014, cities and metropolitan areas, and the networks of individuals and institutions that lead them, will do even more to chart a new path forward and lead an affirmative campaign for national renewal. Over the next year we will return to these themes and plan to deepen and sharpen our insights. The Revolution is just getting started.