I spent part of last month in sunny Doha, which hosted the annual International Telecommunication Union (ITU) Telecom World Forum. The ITU, based in Geneva, is the specialized agency of the United Nations that historically has focused on issues such as global spectrum management and the allocation of orbital slots for communications satellites.
The centerpiece of the Forum was a vast exhibition area in the Qatar National Convention Center, filled with high-tech displays and booths from various countries touting how they were rapidly-accelerating digital nations worthy of increased interest and investment. At any given time, there were only a few dozen of the 3,500 attendees walking through. The anemic foot traffic would have led many to conclude that the gathering was lacking. Why would so many people from around the world, myself included, assemble for a few days to pick up a handful of brochures that they could easily download from various websites?
A Place for Diverse Stakeholders to Talk
But after serving as a panelist discussing comparative approaches to Next Generation Network development, I began to have a radical perspective shift. Adjacent to the exhibition area was a series of meeting rooms, with a schedule filling them from morning to evening. My panel was unlike the usual conference event—no presentations by individual speakers, just an engaging 90-minute conversation both among us and with the audience. In the break before the next panel began—provocatively titled " The Regulator's Nightmare"—I stood near the stage while various audience members came up to me with individual comments and questions. When I began to sort through about a dozen business cards later that I had received, I was amazed by the diverse backgrounds of the people who I had just met. They were corporate Chairmen and CEOs, Chief Legal Officers, heads of regulatory agencies and distinguished senior professors, hailing from countries such as Australia, Brunei, Cameroon, Georgia, Germany, Singapore and Slovenia.
And the conversations did not end there. At the lavish receptions held each evening, these same individuals and others continued a series of spirited, substantive discussions. I also approached several people who I had seen on their own panels, with equally interesting responses. All were open and willing to speak with each other in a way that was far different from the typical gathering of policymakers, industry representatives or academics, each of which typically communicates in their own bubbles. This professional and disciplinary inbreeding often leads to closed-end discussions and predictable telecommunications policy results.
The Power of Convening
By seeing the various stakeholders interact with each other throughout the Forum, genuinely interested to hear new and different perspectives rather than reciting a series of talking points, I experienced first-hand the unique power of convening that the ITU maintains. Convening often is perceived in trivial terms, which is unfortunate. Given the truly global issues that the member states of the United Nations are facing in the Internet age—for example, privacy, cybersecurity, broadband deployment, intellectual property protection and domain name management—the ITU has a unique role to play. Its legal authority and status in bringing together varied interests from developed and developing nations can generate new knowledge and shared insights that are only possible when the private and public sectors are able to meet under the ITU's auspices.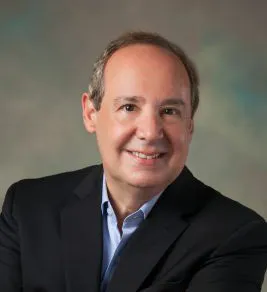 Howard Distinguished Endowed Professor of Media Management and Law and Beaman Professor of Communication -
University of Tennessee, Knoxville
In recent years, the ITU has engaged in some soul-searching to determine whether its future role should be revamped as a global regulator of Internet activities. This has created great tension, as authoritarian countries have lined up to express support for such a notion, while the United States and others aligned with democratic values resist   a more top-down role for the ITU.
The Forum left me with the strong impression that the ITU should emphasize and enhance its singular role as a global convener. The ability to gather a wide and varied group together to focus on global Internet freedom of expression and key telecommunications policy areas is valuable in itself. It draws on the best attributes of the agency without the ITU continuing to struggle in creating a new, greatly divisive regulatory raison d'être.