This week, the United Nations climate change negotiations reconvene in Germany, where countries are under mounting pressure to draft a new global climate agreement to be finalized this December in Paris. With the Bonn talks, there are just 20 negotiating days left before the Paris talks.
This year marks a watershed for Latin America, as countries decide what they will contribute to a new agreement. A central part of it will be countries' national pledges, or "intended nationally determined contributions" (INDCs), which will be submitted this year to serve as countries' national climate change action plans. The INDCs will include how countries will reduce their emissions, adapt to the impacts, and provide the means of implementation through funding and technology transfer to developing countries.
In our new Brookings paper, "A new global agreement can catalyze climate action in Latin America," co-authored with Monica Araya and Cristián Retamal, we argue that for Latin American countries, the INDCs present an unprecedented opportunity. They can be used as a strategic tool to set whole countries or at least some sectors on a cleaner path toward low-carbon sustainable development, while building resilience to climate impacts. The manner in which governments define their plans will determine the level of political buy-in from civil society and business. The implementation of ambitious commitments is more likely if constituencies consider them beneficial, credible, and legitimate.
The paper aims to better understand the link between Latin American countries' proposed climate actions before 2020 and their post-2020 targets under a Paris agreement. It looks at why Latin American climate policies and pledges merit attention, and review how Latin American nations are preparing their INDCs. It examines the context in which five Latin American nations (Brazil, Costa Rica, Mexico, Peru, and Venezuela) are developing their INDCs—what pledges and efforts have already been made and what this context tells us about the likely success of the INDCs. In doing so, we focus on flagship national policies in the areas of energy, forests, and cities and transportation and address what factors are likely to increase or restrain efforts on climate policy in the region this decade and the next.
Latin American countries are playing an active role at the U.N. climate change talks and some are already taking steps to reduce their emissions as part of their pre-2020 voluntary pledges. However, despite some progress there are worrying examples suggesting that some countries' climate policies are not being implemented effectively, or are being undermined by other policies. Whether their climate policies are successful or not will have significant consequences on the likely trajectory of the INDCs and their outcomes.
The imperative for climate action is not only based on Latin America's modest contribution to global carbon emissions. Rather, a focus on adaptation, increasing the deployment of renewable energy and construction of sustainable transport, reducing fossil fuel subsidies, and protecting biodiversity is essential to build prosperity for all Latin Americans to achieve a more sustainable and resilient development.
In the paper we include six recommendations:  
Latin American countries should develop robust and transparent intended nationally determined contributions (INDCs, or national pledges of climate action) based on public consultation. These plans can set in motion a shift to resilient and low-carbon development pathways.
Latin American governments and civil society groups should consider organizing a regional forum focusing on the INDCs and adaptation, climate risks, clean energy, and transport. This can be started under Ecuador's current presidency of CELAC (the Community of Latin American and Caribbean States) and can be turned into an annual meeting to assess progress.
Latin American governments should call a meeting with the Inter-American Development Bank, the World Bank, CAF–Development Bank of Latin America, and principal donor countries to showcase their INDCs and their existing emissions reductions and adaptation plans, with the aim of encouraging further investment, cooperation, and to mobilize special credit lines.
Governments need to engage with citizens by using accessible language and user-friendly outreach in order to increase public understanding and ownership of the INDCs and the Paris agreement. They must focus on the real benefits for citizens and businesses of national climate actions in order to win the argument that climate protection is affordable and in line with building prosperity and creating jobs.
Governments should provide clarity as to how civil society inputs on the INDCs will be considered which can lend transparency, legitimacy, and stakeholder engagement to the process.
Presidential support for public consultations on the INDCs is essential and can advance ambitious climate contributions and send clear political signals across government and society that the consultation process is a priority.
Guy Edwards is Research Fellow and a Co-Director of the Climate and Development Lab at Brown University. He is also an associate at the sustainability strategy group, Nivela.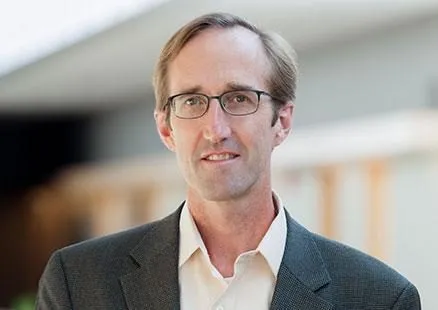 The findings, interpretations and conclusions posted on Brookings.edu are solely those of the authors and not of The Brookings Institution, its officers, staff, board, funders, or organizations with which they may have a relationship.