On July 24, 2018, Secretary of State Mike Pompeo testified on U.S. policy toward Russia before the Senate Foreign Relations Committee. He listed the administration's actions on Russia, which include 213 sanctions against Russian individuals and entities, approval of weapons sales to Ukraine, expulsion of 60 Russian diplomats, closure of the Russian consulate in Seattle, and the National Security Strategy that identifies Russia—alongside China—as an adversarial competitor to the United States. Immediately before the hearing, the State Department issued an official declaration of U.S. policy of nonrecognition of Russia's annexation of Crimea.
Authors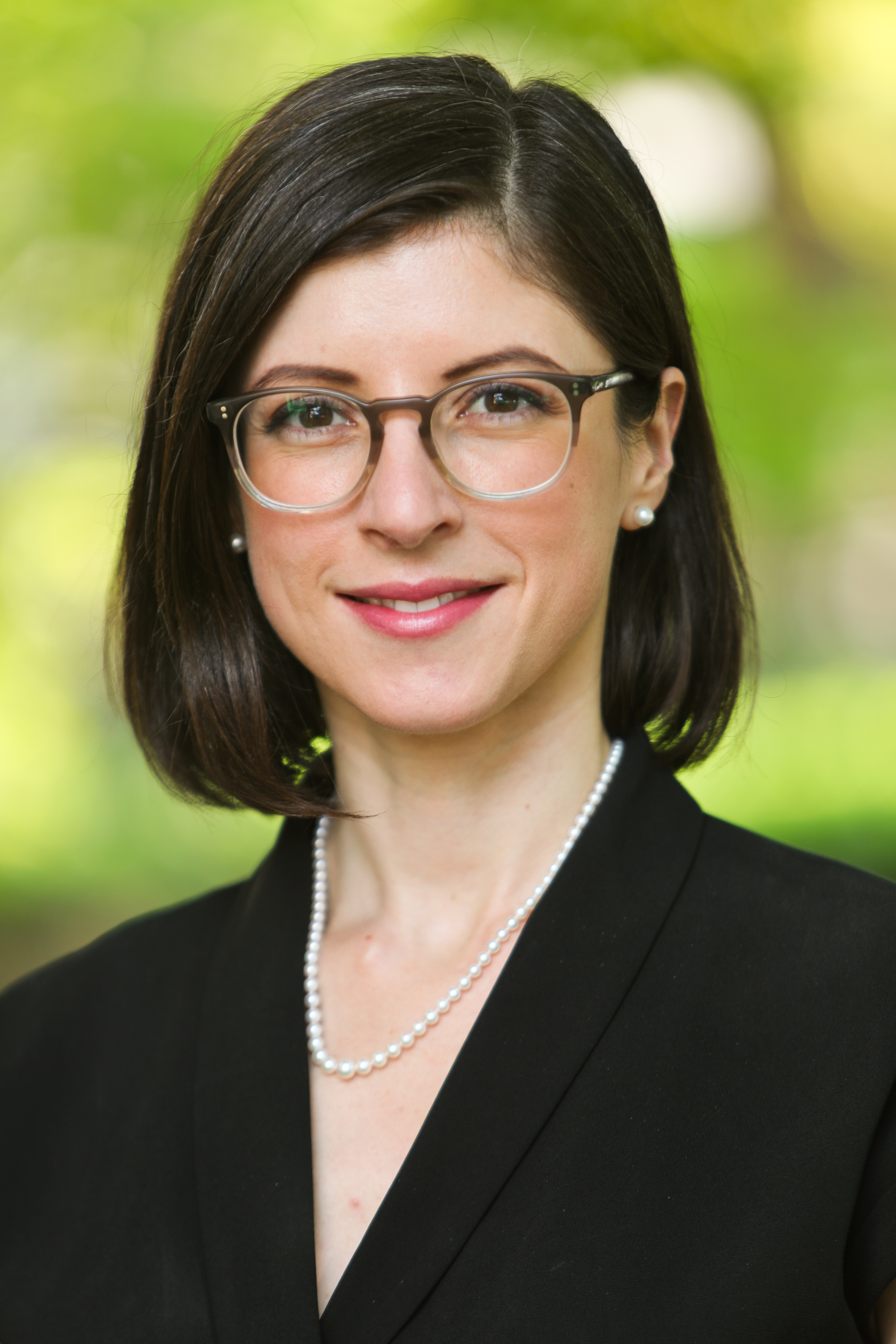 Research Assistant -
Center on the United States and Europe, Foreign Policy, The Brookings Institution
With his testimony, Pompeo sought to close the gap between President Trump's warm rhetoric on Russia and Vladimir Putin, most evident at the Summit in Helsinki on July 16, and the administration's actual policies on Russia. Speaking to the committee, Pompeo said: "You somehow disconnect the administration's activities from the president's actions. They're one and the same." But the gap between the president's statements on Russia and his administration's policies has only widened since he entered office in January 2017.
So what has the administration actually done on Russia? Below is a chronological list of its actions and official statements since January 20, 2017. During that period, the administration has taken 27 actions on Russia.
Trump Administration actions on Russia (January 20, 2017- July 26, 2018)
Dates in red signify relevant world events.
March 15, 2017
Charges regarding Yahoo Hack
The U.S. administration charged three Russians for the 2014 Yahoo hack, including two officers of the Russian Federal Security Service (FSB).
---
May 24-25, 2017
NATO Summit, Brussels, Belgium
---
May 26-27, 2017
G-7 Summit, Sicily, Italy
---
July 7-8, 2017
G-20 Summit, Hamburg, Germany
---
August 2, 2017
President Trump signs CAATSA
President Trump signed into law Countering America's Adversaries Through Sanctions act (CAATSA), enacting new sanctions on Iran, North Korean, and Russia.
---
September 13, 2017
Ban on the use of Kaspersky Labs software
The U.S. administration banned the use of Kaspersky Labs software on U.S. government computers due to Kaspersky ties to Russian intelligence.
---
October 27, 2017
Guidance – CAATSA Section 231(d) Defense and Intelligence Sectors of the Government of the Russian Federation
The U.S. Department of State issued public guidance on the implementation of Section 231 of the Countering America's Adversaries Through Sanctions Act of 2017 (CAATSA). The guidance specifies 39 entities that State determined are part of, or are operating for or on behalf of, the defense or intelligence sectors of the Government of the Russian Federation (Overview).
---
November 10-11, 2017
APEC Economic Leaders' Summit, Da Nang, Vietnam
---
December 18, 2017
Release – National Security Strategy
The new U.S. National Security Strategy identifies Russia and China as adversarial to the United States.
---
December 19, 2017
Export controls against two Russian companies
The U.S. Department of Commerce accused Russian companies Novator and Titan-Barrikady of producing a cruise missile prohibited by the Intermediate-Range Nuclear Forces Treaty (INF). The administration tightened license and exports requirements for U.S. or other firms that might do business with these companies.
---
December 20, 2017
Russia-related sanctions – Global Magnitsky Act
The U.S. administration announced new Russia-related sanctions under the Sergei Magnitsky and Global Magnitsky programs. These included financial and travel restrictions on 52 people and entities for alleged human rights violations and corruption.
---
December 22, 2017
U.S. Department of State Announcement – Provision of lethal weapons to Ukraine
The U.S. administration approved a plan to provide Ukraine with "enhanced defensive capabilities as part of our effort to help Ukraine build its long-term defense capacity, to defend its sovereignty and territorial integrity, and to deter further aggression."
---
January 19, 2018
Release – National Defense Strategy
According to the new U.S. national defense strategy, "it is increasingly clear that China and Russia want to shape a world consistent with their authoritarian model — gaining veto authority over other nations' economic, diplomatic, and security decisions…[They] are now undermining the international order from within the system by exploiting its benefits while simultaneously undercutting its principles and 'rules of the road.'"
---
January 26, 2018
New Sanctions – Individuals/Entities in Connection with Ukraine Conflict & Russia's Occupation of Crimea
The U.S. Department of the Treasury sanctioned 21 individuals and 9 entities related to Russia and Ukraine, including three individuals and two entities related to Russia's transfer of four turbines made by a Russian-German joint venture to Crimea.
---
January 29, 2018
Kremlin list released – Russian Senior Political Figures and Oligarchs
The U.S. Department of the Treasury released a list of "the most significant senior foreign political figures and oligarchs in the Russian Federation," required by Section 241 of CAATSA. The list is a mechanical compilation of 210 names (114 senior political figures close to Putin and 96 oligarchs with a net worth of $1 billion or more).
---
February 7, 2018
American bombing – In response to attack on U.S.-held base in Deir Ezzor region
U.S. troops killed hundreds of Syrian forces backed by Russian mercenaries (as well as Russian private military contractors). The American bombing was launched in response to a surprise attack on a US-held base in the oil-rich Deir Ezzor region.
---
February 13, 2018
Ban of Latvian bank involved in illicit Russian-related activity
The Financial Crimes Enforcement Network proposed a new rule to bar Latvia's third-biggest bank for its involvement in illicit Russia-related activity from opening or maintaining correspondent accounts in the United States.
---
February 15, 2018
White House Statement – Russia launched "NotPetya"
The U.S. administration condemned the Russian military for launching a destructive cyber-attack in June 2017, also known as "NotPetya." Following a similar statement by the U.K., the U.S. administration stated that the attack was part of the Kremlin's attempt to destabilize Ukraine. "NotPetya" spread worldwide, destroying computers and inflicting billions of dollars in damage across Europe, Asia, and the Americas.
---
February 16, 2018
Indictment against Russian nationals and entities
Deputy Attorney General Rod Rosenstein announced indictments against 13 Russian nationals and 3 Russian entities for meddling in the 2016 Presidential election – activities which began in 2014 (Key Takeaways).
---
March 4, 2018
Poisoning of Sergei and Yulia Skripal, Salisbury, England
---
March 4, 2018
White House statement – Condemning Assad regime backed by Russia and Iran
The U.S. administration condemned the military offensive that the Assad regime, backed by Russia and Iran, had been perpetrating against the people of Eastern Ghouta.
"After repeatedly delaying the passage of UN Security Council Resolution (UNSCR) 2401, which demanded a 30-day cessation of hostilities across Syria, Russia has gone on to ignore its terms and to kill innocent civilians under the false auspices of counterterrorism operations. This is the same combination of lies and indiscriminate force that Russia and the Syrian regime used to isolate and destroy Aleppo in 2016, where thousands of civilians were killed."
---
March 14, 2018
White House statement – Decision to expel Russian diplomats
"The United States stands in solidarity with its closest ally, the United Kingdom. The United States shares the United Kingdom's assessment that Russia is responsible for the reckless nerve agent attack on a British citizen and his daughter, and we support the United Kingdom's decision to expel Russian diplomats as a just response."
---
March 15, 2018
Joint statement (France, Germany, U.K.) – Attack in Salisbury
"We, the leaders of France, Germany, the United States and the United Kingdom, abhor the attack that took place against Sergei and Yulia Skripal in Salisbury, on March 4, 2018 […] The United Kingdom thoroughly briefed its allies that it was highly likely that Russia was responsible for the attack. We share the United Kingdom's assessment that there is no plausible alternative explanation, and note that Russia´s failure to address the legitimate request by the government of the United Kingdom further underlines Russia's responsibility."
---
March 15, 2018
U.S.-CERT Alert – Russian Government Cyber Activity
The Department of Homeland Security (DHS) and FBI issued a joint Technical Alert (TA) that "provides information on Russian government actions targeting U.S. government entities as well as organizations in the energy, nuclear, commercial facilities, water, aviation, and critical manufacturing sectors." DHS and FBI characterized this activity as a multi-stage intrusion campaign by Russian government cyber actors who targeted small commercial facilities' networks where they staged malware, conducted spear phishing, and gained remote access into energy sector networks.
---
March 15, 2018
New sanctions over election meddling
The U.S. Department of the Treasury imposed sanctions on 24 Russian entities and individuals for interfering in the 2016 election and conducting a series of cyberattacks.
---
March 25, 2018
Expulsion – Russian U.N. diplomats
The U.S. administration expelled 12 Russian intelligence officers from the Russian Mission to the U.N. in New York, pursuant to the U.N. headquarters agreement, because of abuse of their privilege of residence.
---
March 26, 2018
Expulsion – Russian Intelligence Officers
President Trump ordered the expulsion of 48 diplomats from the Russian Embassy in Washington and the closure of the Russian consulate in Seattle (because of its proximity to one of the submarine bases and Boeing). This action was in response to Russia's use of a military-grade chemical weapon in the U.K. (Overview)
---
April 6, 2018
New sanctions on Russian oligarchs, officials, and entities – In response to worldwide malign activity
The U.S. Department of the Treasury imposed new sanctions on 7 Russian oligarchs and the 12 companies they own or control, 17 senior Russian government officials, and a state-owned Russian weapons trading company (and a bank it owns), for their roles advancing Russia's malign activities – including the continuous occupation of Crimea, engaging in cyberattacks, and supporting Assad's regime.
---
May 17, 2018
Intelligence concerns – Nord Stream 2
Sandra Oudkirk, Deputy Assistant Secretary for Energy Diplomacy at the U.S. Department of State, said that President Trump received new authority from Congress to impose sanctions against a variety of Russian pipeline projects. As such, companies involved were in "an elevated position of sanctions risk."
She added that Nord Stream 2 represented an intelligence concern issue, "when we look at the ability of governments and companies to use infrastructure deployments as means to convey devices and technologies that can listen and follow and monitor, that is a concern with regard to this particular undersea pipeline project in the Baltic Sea."
---
June 11, 2018
Sanctions – Russian Federal Security Service enablers
The U.S. Department of the Treasury imposed new sanctions on five Russian entities and three Russian individuals; these entities are controlled by and have provided material and technological support to Russia's Federal Security Service (FSB). This action also targets the Russian government's underwater capabilities.
---
July 11-12, 2018
NATO Summit, Brussels, Belgium
---
July 13, 2018
12 Russian agents indicted in Mueller investigation
The Justice Department announced indictments against 12 members of the GRU, a Russian federation intelligence agency, over their engagement in a "sustained effort" to hack the Democratic National Committee and the Clinton presidential campaign.
---
July 16, 2018
Trump-Putin Summit, Helsinki, Finland
---
July 25, 2018
Secretary of State Mike Pompeo issues Crimea Declaration reaffirming rejection of Russia's annexation
Shortly after the White House announced that a planned visit by Putin to Washington would be postponed until next year, Secretary of State Mike Pompeo testified before the Senate Foreign Relations Committee, arguing that the Trump administration has maintained a tough stance on Russia and reaffirming U.S. rejection of Russian annexation of Crimea.
He said: "With respect to Russia, this administration has been tougher than previous administrations…our approach has been…to steadily raise the costs of aggression until Vladimir Putin chooses a less confrontational foreign policy, while keeping the door open for dialogue."
"The United States reaffirms as policy its refusal to recognize the Kremlin's claims of sovereignty over territory seized by force in contravention of international law…in concert with allies, partners, and the international community, the United States rejects Russia's attempted annexation of Crimea and pledges to maintain this policy until Ukraine's territorial integrity is restored."