The suicide attack that hit Istanbul's Sultanahmet Square on Tuesday morning killed at least 10 people and injured 15 others. The Turkish Prime Minister Ahmet Davutoğlu connected the blast to a militant of Syrian origin, who then became identified as an affiliate of the Islamic State (or ISIS).
The attacks targeted mostly tourists (Norwegians, Peruvians, and Germans in this case). The press called it "the deadliest attack on Germans abroad in 13 years" and described it as a stab to the heart of Turkey's tourism industry. Although German Interior Minister Thomas de Maiziere indicated that there was no reason to believe Germans were being singled out, the Foreign Ministry issued a security alert for those travelling to Istanbul. A number of tour operators have already suspended trips to Turkey, and some are offering their customers the option to change their destinations free of charge. Given tourism's importance for Turkey's economy, the explosion—and the somber anticipation of more to follow—is likely to hurt growth. 
This week's attack is the fourth ISIS-related attack on Turkish soil in less than a year, coming on the heels of the Diyabakir bombing in June, Suruç bombings in July, and the explosions in Ankara in early October. This raises concerns about security in Turkey as well as what would happen if ISIS networks across Istanbul were activated in full. 
Compounding Turkey's manifold security problem is the ongoing stress of the refugee crisis, which puts added pressure on Turkish institutions and society. Support for refugees must be redoubled, and the EU and Turkey should enhance implementation of the Joint-Action Plan they created in November. Turkish-EU cooperation on the Syrian refugee issue is something that is in the shared interests of both parties, as well as the United States and of course the refugees themselves. 
An open door policy in jeopardy
Various factors—including the attacks in Paris and sexual assaults by some asylum-seekers during New Year's Eve celebrations in Cologne and elsewhere—have intensified unease about the influx of migrants into Europe. German Chancellor Angela Merkel, who previously welcomed refugees and won praise for her commitment to liberal European values, is under immense pressure to overhaul Germany's refugee policies. The deaths of German citizens in Turkey this week will only increase this pressure.
But there are strong ethical and practical arguments for supporting refugees. Over one million refugees and irregular migrants have now arrived on European shores, many of whom perished along the way as they tried to reach Germany. The heart-wrenching images of Aylan Kurdi finally opened the eyes of the European public and government officials to the massive scale of the Syrian crisis. While Germany, Sweden, and other countries opened their arms, other EU states slammed their doors shut. Facing pressure from right-wing groups in Germany, Merkel may lose the support she needs to sustain this German benevolence. The Turkish leadership has an interest in preventing this from happening. 
There are 2.3 million registered refugees in Turkey, and managing them is not a task that Turkey can carry out alone. Ankara has already spent over $8 billion on the effort—this, at a time when the Turkish economy is slowing down, Turkish businesses are being shunned from the neighborhood, and the Turkish public is growing weary. Although the EU and Turkey did advance their cooperation when they signed the Joint-Action Plan in November, the deal has received immense criticism on both sides. In Ankara, it was called "too little, too late," with much disappointment over the paltry number of refugees being resettled in Europe. In Brussels, many thought Europe was jeopardizing its own security and criticized the new collaboration with Erdoğan, whose leadership is considered too authoritarian by the EU's standards. 
Help refugees help themselves
Given the situation in Syria, there is a growing consensus that refugees in Lebanon, Jordan, and Turkey are there to stay. There is much hope vested in the U.S.-led Vienna process—but the heightened tensions between Saudi Arabia and Iran, Russia's growing involvement in Syria, and the unending fighting among the Syrian opposition suggest that the whole process might fall by the wayside without even hitting the road. In the meantime, now that Assad enjoys Russia's backing, his brutality risks dislocating an even higher number of refugees. Under these circumstances, there are growing calls to adopt policies that will "help refugees help themselves"—essentially, supplementing relief assistance with a development approach. This is advocated by both the World Bank as well as OXFAM in Jordan. 
This is where the EU and Turkey could move towards more substantive collaboration and improve on the Joint-Action Plan. A recent study by HUGO (Hacettepe University Migration and Policy Research Center) shows that Turkish business people in areas of Turkey most populated by Syrian refugees are in need of skilled labor. They are prepared to employ Syrians, provided that they receive proper training and government authorization. The EU could support this process technically and financially. There are already an estimated 300,000 Syrians working illegally in Turkey, including children—many face abuse and exploitation. 
[W]ell-integrated refugees are likelier to return home than those who are dependent on handouts.
Creating a path to livelihood opportunities for Syrian refugees in Turkey would be a win-win: for people in need of jobs, and for a country in need of economic rejuvenation. It would also alleviate the pressure on refugees to embark upon the perilous journey to Europe or join radical groups. Studies also show that well-integrated refugees are likelier to return home than those who are dependent on handouts—an additional benefit that is often overlooked. This would help mitigate the fears that host countries may be stuck with refugees "forever"—as has been the case with many Afghans and Palestinians. 
In it together
Let the death of innocent people not go in vain. Both EU and Turkish leaders should use the occasion to approach each other constructively to the benefit of all: Europeans, Turks, and most importantly Syrian refugees.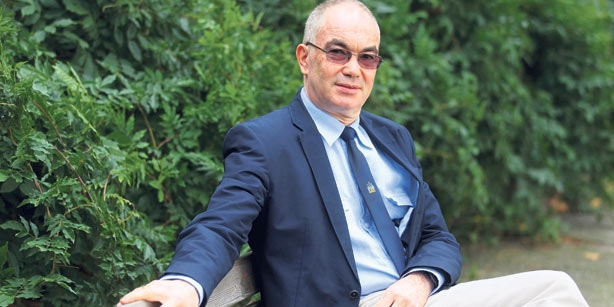 Senior Research Assistant -
Center for the United States and Europe (CUSE)
The Turkish side should take the first step forward. A number of Turkish newspapers ran headlines in German on Wednesday to convey their condolences—Turkish officials should take note, using constructive language rather than verbally beating Europeans as they've sometimes done in the past. After all, Davutoğlu did announce in Brussels in late November that Turkey was a European nation, and Mehmet Şimşek, the Deputy Prime Minister of Turkey, stated in Washington that the EU, despite its flaws, remained a source of inspiration in Turkey's eyes. 
The United States should support these efforts. Constructive engagement between Turkey and the EU will foster mutual support, the sine qua non of realizing other clauses in the EU-Turkey deal that is meant to reactivate Turkey's accession process and set Turkey on track towards visa liberalization with the EU. At a time when the Middle East is in utter chaos and terrorism on the rise, re-anchoring Turkey in the West could only benefit Washington's geostrategic interests.