Editor's Note:
Tensions plagued the U.S.-Israeli relationship under the joint stewardship of U.S. President Barack Obama and Israeli Prime Minister Benjamin Netanyahu, writes Shalom Lipner. More than eight months into the Trump presidency, the embers are still smoldering. The solid foundations of the mutually beneficial alliance buckled, but proved resilient. Now, Trump is pushing the relationship back toward the breaking point. This piece originally appeared in Foreign Affairs.
Nothing is more irksome to Israel's right-wing establishment than the familiar charge that "the situation"—that is, with the Palestinians—"is unsustainable." Leveled by critics of supposed Israeli foot-dragging, unsustainability has typically meant that anything less than the all-out aggressive pursuit of peace will ultimately jeopardize the survival of the Jewish state. The merits of such a conclusion are arguable. Either way, sustainability has now resurfaced in the political discourse, pertaining this time to no less a core component of Israel's national security than its famed partnership with the United States. Can it endure?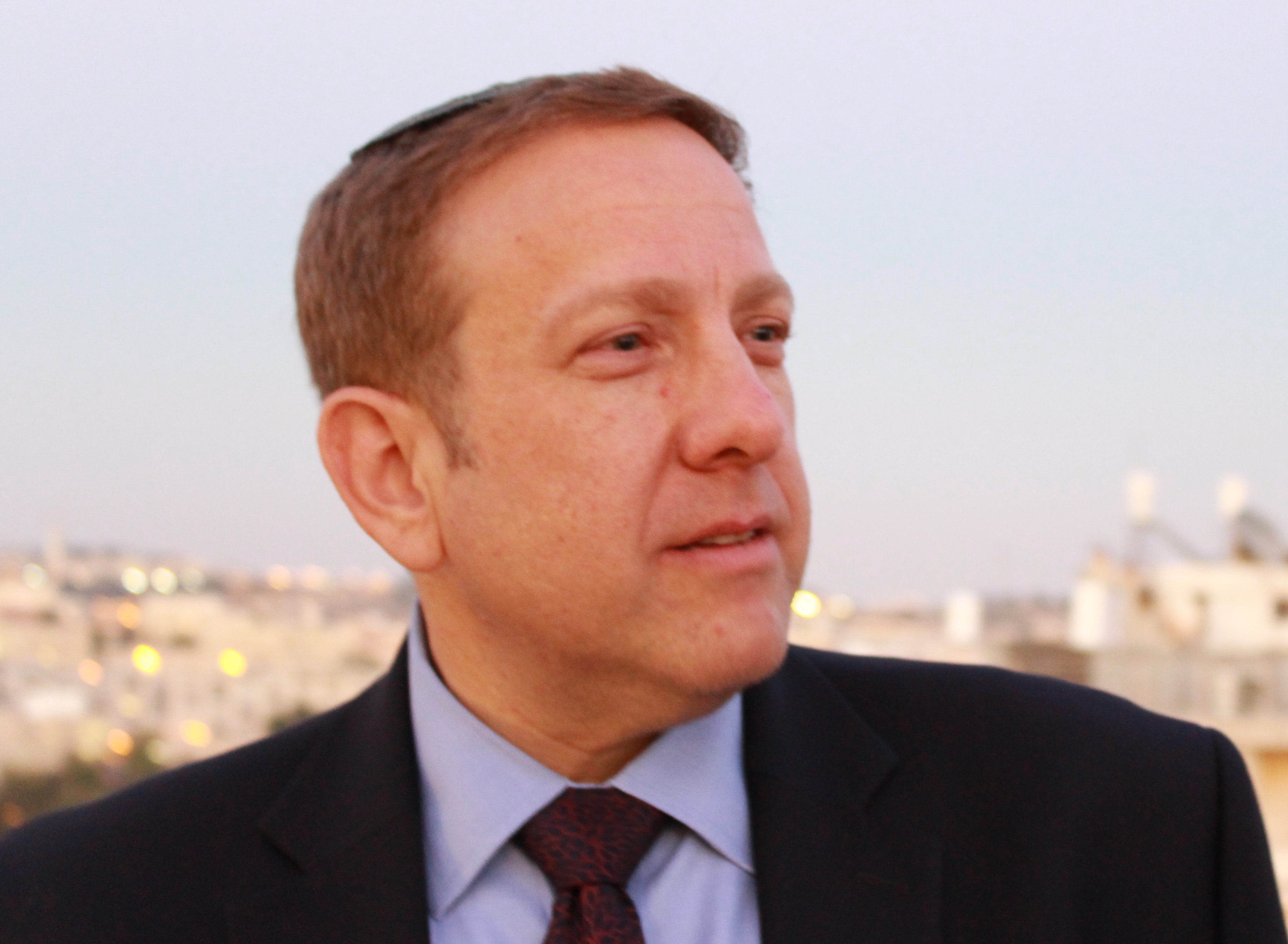 Former Brookings Expert
Nonresident Senior Fellow, Middle East Program -
Atlantic Council
Tensions plagued the U.S.-Israeli relationship under the joint stewardship of U.S. President Barack Obama and Israeli Prime Minister Benjamin Netanyahu. At times, it seemed doubtful that the bilateral friendship would withstand their overlapping tenures. Clashes over Iranian nuclear designs, the Middle East peace process, and the best response to Syria's civil war generated bitter debate—often tinged with personal insults—that drove a wedge between the two countries. As Obama's tenure approached its end, Netanyahu and then-presidential hopeful Donald Trump signaled to concerned parties that the post-Obama era would witness an instant dissipation of any animosity. Israel and the United States would live happily ever after.
But more than eight months into the Trump presidency, the embers are still smoldering. Netanyahu and his acolytes fed the narrative that Obama's professed sympathy for Israel was disingenuous, that no friend of Israel in the White House would ever endorse the Joint Comprehensive Plan of Action (JCPOA) with Iran or decline to veto a U.N. Security Council resolution condemning Israeli policy—both of which Obama did. (Never mind the $38 billion package of security assistance that the Obama administration bestowed upon Israel.) The solid foundations of the mutually beneficial alliance buckled, but proved resilient. Now, Trump is pushing the relationship back toward the breaking point.
ALL STUMP TRUMP
Many Israelis—hailing from one of only two countries in the world to express greater faith in Trump's management of world affairs than Obama's (the other being Russia)—had high expectations for a renaissance in relations with the United States. Taking Trump at his word that he was Israel's "biggest friend," they recorded his promises to immediately relocate the U.S. embassy to Jerusalem and watched him mobilize, as president-elect, to block an Egyptian challenge to Israel at the United Nations. Trump's Jewish supporters in the United States were similarly motivated by the belief that the real estate tycoon (and grandfather to three young Jewish children) would be "good for Israel." But there seems to be an inverse relationship between Trump's rhetoric and tangible progress, at least with regard to Israel. His much-touted May visit to Israel was long on symbolism, but remarkably short on substance.
By Israeli standards, No Drama Obama has been replaced by All Stump Trump. His campaign-style pronouncements have been plentiful, but underwhelming. He may mean what he says, but, whether due to inexperience, insufficient bandwidth, lack of talent, actual premeditation, or some combination of all the above, the president has yet to deliver on much of his stated pro-Israel agenda.
Despite repeated assurances that the embassy move is inevitable, Trump's ambassador to Israel remains based in Tel Aviv. The president's distaste for the Iran deal has not stopped him from twice certifying Iran's compliance with its stipulations. Former White House chief strategist Stephen Bannon told 60 Minutes in September that Trump wants to exit the agreement, but meanwhile, it has been Bannon and fellow deal detractors who have exited the administration, including Michael Flynn, briefly Trump's national security adviser; Sebastian Gorka, now a former deputy assistant to the president; Ezra Cohen-Watnick, former senior director for intelligence programs in Trump's National Security Council; and Derek Harvey, a former National Security Council member.
Netanyahu must now plead his case before certification advocates such as Secretary of State Rex Tillerson, Secretary of Defense Jim Mattis, and National Security Adviser H.R. McMaster. Additionally, the Israeli government's disdain for UNRWA, the United Nations agency aiding displaced Palestinians, did not dissuade the U.S. State Department from soliciting donor states in August to again cover the organization's deficit.
One might reason that each of these U.S. policies might actually serve Israel's interests in the long term, but that would be beside the point. Israelis were hankering for an American commander-inchief who would be attentive to their prerogatives, not one who allegedly knows better than them what Israel needs. Some Israelis might still take comfort in the belief that the problem stems from inertia or slow-to-die bureaucratic habits in the United States. But that can't possibly account for all that has befallen Israel at the hands of the new administration. Some of the innovations have Trump's own signature on them.
I'LL DO IT MY WAY
Russia's triumphant return to the Middle East as the foremost patron of Syrian leader Bashar alAssad, who is also supported by Israeli nemeses Iran and Hezbollah, has thrown Jerusalem and Moscow together. Because of the close proximity of Israeli and Russian forces, the two have had to work together on deconfliction, but by no means are the two entering a new era of blind trust or convergence of purpose. Enter Trump, whose fascination with Russia appears to pose a strategic problem for Israel in its home region.
Last May, while hosting Russian Foreign Minister Sergei Lavrov and Russian Ambassador to the United States Sergei Kislyak in the Oval Office, Trump reportedly divulged classified Israeli intelligence on Islamic State (ISIS) activities in Syria. Livid Israeli officials were spooked that the president's showboating before his Russian guests had exposed valuable covert assets and efforts. Far from benign, Trump's reckless action hurt collaboration between the United States and Israel, cooperation which can continue only in an atmosphere of confidence and discretion.
Shortly afterward, in July, Israel was again horrified when the administration's negotiations with Russia produced a plan for a ceasefire in Syria that ignored key Israeli concerns. With Iran angling to expand its presence on Israel's doorstep, officials in Jerusalem presented their reservations about the emerging deal to senior American interlocutors. Topping the list was Israel's adamant objection to any arrangement permitting Iran, Hezbollah or other hostile militias from maintaining a foothold on Israel's borders. Discarding his emblematic caution when it comes to criticizing Trump, Netanyahu publicly voiced his adamant opposition to the ceasefire pact to journalists covering his visit to Paris.
The only bright spot in the U.S.-Israeli relationship for Netanyahu and his governing coalition has been the Trump administration's approach to the Israeli-Palestinian theater. With Netanyahu embroiled in corruption scandals and Trump's attention divided among myriad hot spots at home and abroad, neither is particularly ready—optimistic soundbites notwithstanding—to take on the challenge of attempting a breakthrough peace agreement. In fact, the president's agitated claims that he'll close the "ultimate deal" and (muffled) State Department censure of Israeli settlement activity have been largely offset by the broader canvas of U.S. diplomacy.
Accommodating Netanyahu's misgivings about a two-state solution to the conflict, Trump has famously proclaimed that he's "looking at two-state and one-state, and I like the one that both parties like." In leaked remarks, his senior advisor and son-in-law Jared Kushner discounted demands for Israeli concessions when he suggested that "there may be no solution" to the dispute at all. The administration's focus on the smaller building blocks of peace, such as the water infrastructure agreement announced in July by presidential envoy Jason Greenblatt, fits the disposition of Israel's conservative government like a glove.
And yet, even in this area, Israeli planners are at a severe disadvantage owing to a discipline deficit within the administration. When U.S. Ambassador to Israel David Friedman recently said that he believes "the settlements are part of Israel," U.S. State Department spokeswomen Heather Nauert rushed to brief reporters that that his words "should also not indicate a shift in U.S. policy." This volatile situation, in which it remains unclear who best represents American foreign policy directives, means that Israel cannot take statements by administration officials at face value.
THE RACE CARD
Complicating matters between Israel and the U.S. has been Trump's tortuous dance with issues of race. Charged in Deuteronomy to "love the stranger because you were strangers in Egypt," Jews have stood prominently at the forefront of civil rights battles in the United States, where rabbis marched alongside Martin Luther King Jr. on the road from Selma to Montgomery in 1965. And as standard-bearer of the Jewish people among the family of nations, the Jewish state cannot possibly remain indifferent in the face of resurgent racism—including manifest anti-Semitism—much of it attributed to Trump enthusiasts.
Alarm bells were sounded during the first week of the Trump presidency when the president's message for International Holocaust Remembrance Day omitted any specific reference to the genocide of six million Jews at the hands of the Nazis. The incident, on the heels of a series of other controversies involving Trump and his devotees, suggested that the White House was deaf (or worse) to Jewish sensibilities. Only after weeks of private petitioning by Jewish leaders did Trump finally declare that "anti-Semitic threats targeting our Jewish community and community centers are horrible, and are painful, and a very sad reminder of the work that still must be done to root out hate and prejudice and evil." And then came Charlottesville.
Trump's waffling response to the August 12 white supremacist march in the Virginia college town left the entirety of the Jewish community seething. His insistence that "there is blame on both sides," effectively equating the Ku Klax Klan and its fellow travelers with those protesting against them, was a bridge too far for even some of his loyalists. Gary Cohn, who is the chief of the White House Economic Council and Jewish, reportedly drafted (but did not submit) a letter of resignation in protest. The Republican Jewish Coalition joined its "political and religious brethren in calling upon President Trump to provide greater moral clarity." The rabbinical umbrella of U.S. Orthodox Jewry, which largely went for Trump at the polls, entreated the president to "understand the critical consequences of his words." In a not-so-subtle rebuke of the president, AIPAC, protector of the U.S.-Israeli relationship, urged "all elected officials to reject moral equivalence between those who promote hate and those who oppose it." A bipartisan group of 11 former White House liaisons to the Jewish community slammed Trump. "His equivocation and unwillingness to speak clearly, without restraint, against blatant examples of racism, anti-Semitism and related manifestations of hate, as well as his refusal to lay blame for violence, are anathema to the best traditions of his office and to the examples set by the presidents we served," they wrote.
Israeli officialdom cringed at the images and words generated by the Charlottesville affair. Here too, Trump's comportment was a liability, forcing the Netanyahu government to tread lightly. Under pressure to join the chorus rejecting any equivalence between neo-Nazis and their ideological adversaries, the prime minister was ever conscious of the overriding obligation to maintain a friendly rapport with Israel's chief patron. The result was a forced moral lapse: a delayed and inexplicit statement that further alienated portions of the U.S. Jewish community already critical of Israel. In a bizarre twist, alt-right figure Richard Spencer sought to deflect charges of racism by seeking common cause with Israelis, telling Israel's Channel Two that he was deserving of their respect as a "white Zionist."
In fact, the advent of Trump has had a broader detrimental impact on Jewish solidarity with Israel. A wide swath of American Jews, a plurality of whom voted for Hillary Clinton, bristles at the imperative of the Israeli government to interact constructively with the administration. According to polling by the American Jewish Committee, almost 80 percent of Jews in the United States have an unfavorable view of Trump's performance, with majorities voicing negative opinions on every parameter. Different hierarchies of interest have emerged: Jews in the United States are focused primarily on their own safety and the future of their divided country, whereas Israel has essentially subordinated these concerns to the preservation of its cooperative alliance with the Trump administration as a guarantee of its national survival.
This calculus was broadcast clearly by Netanyahu's communications minister, Ayoub Kara, who told the Jerusalem Post that "we need to put the declarations about the Nazis in the proper proportion… Trump is the unquestioned leader of the free world, and we must not accept anyone harming him." The director of the Simon Wiesenthal Center's Israel branch defended Netanyahu's initial silence. Jumping in would have demonstrated "bad manners" and been "insulting" to the United States, he said.
POLITICAL FOOTBALL
Israel's difficult situation is made worse by the polarization of public discourse in the United States. Although not a new phenomenon, the intensity of the political divide has reached new peaks since Trump came on the scene. Privileged to enjoy long-standing bipartisan support in the United States, Israel is now confronted with a zero-sum devil's bargain: join hands with the sitting president of the United States and risk losing the support of his detractors. To borrow the words of former British Prime Minister Tony Blair, Israelis "can't afford to be in a position of just treating President Trump as if he's part of a sort of interesting comedy show." Except that Israel, by following Blair's advice, would put its special status as friend of both the left and right in grave jeopardy.
It would be a mistake to assume that all politics is local. When Trump sows division within the United States, it reverberates around the world. He makes it excruciatingly difficult for Israel (and other nations), riding along in his passenger seat, to preserve essential working ties across both sides of the partisan aisle.
IS THE RELATIONSHIP SUSTAINABLE?
From the vantage point of the United States, Israel today behaves like a dependable ally in a threatening world. The few ripples in Israel's dealings with the Palestinians have been largely contained and have caused little grief to U.S. policymakers, leaving them free to address conundrums such as North Korea and health care legislation. For Israel's leaders, on the other hand, a fair reckoning would seem to lead to the conclusion that their bond with the United States is a losing proposition. Of course, it is not that simple. American economic, military, and diplomatic assistance to Israel are unparalleled. No consortium of Israel's new friends in Africa, Asia, Latin America, or the Middle East can ever compete. U.S. presidents and Israeli prime ministers come and go, but the bilateral relationship, valuable to both countries, has endured all contests. Barring unforeseen circumstances, nobody should expect that to change.
As far as the current administration is concerned, we only know what we know. Trump may yet alter his current course and fulfill any or all of his pledges. Israel could find itself with a U.S. embassy in Jerusalem, a decertified Iran deal, a disbanded UNRWA, and an enhanced ceasefire in Syria. It should be careful what it wishes for, because any resulting problems could not then be laid at Washington's feet. They will be on Jerusalem's shoulders.
To be sure, that doesn't mean that the Trump and Netanyahu teams cannot and should not take steps to avert future road bumps. Richer conversations between Israeli and American officials will enable greater appreciation for each other's positions and facilitate, whenever possible, more seamless cooperation toward shared goals. This lesson may already have been learned and implemented. After Israel lashed out against the Syria ceasefire, McMaster welcomed a high-level Israeli delegation headed by Mossad chief Yossi Cohen to Washington, where the two sides hashed out plans for upgraded pressure on Iran and its proxies. The national security advisor even invited the Israelis to his home for dinner.
Both President Trump and Prime Minister Netanyahu could also benefit from stronger and more capable internal support, although it's uncertain whether either will take this recommendation to heart. Trump's White House has been a chaotic lion's den of warring factions, each pulling in different policy directions. His provocative temperament and challenges to Republican orthodoxy have distanced seasoned professionals from his administration, with both he and they rejecting overtures to enlist their talents. Netanyahu is staffed by an ever-shrinking circle of confidantes, some of whose advice directly contributed to his earlier brinkmanship with Obama.
Finally, friendships are best sustained when both partners have realistic, tempered expectations about the limits of their association. Disillusionment can be prevented when it is understood that no two entities can ever be perfectly synchronized. People are bound to realize that assertions that there will be "no daylight" between Israel and the United States now that Trump is ensconced in the White House are false. Acknowledging this fact will ensure a more robust relationship that will better stand the test of time.