The rise in the number of payroll jobs of 223,000 recorded for June was in line with expectations, and shows a labor market that is continuing to recover from the Great Recession.
But the June report also contained some disappointing news. Initial estimates of jobs gains over the prior two months were revised downward, so that overall job growth in the second quarter of 2015 averaged 221,000 per month – a solid number but somewhat slower than the gains observed in the latter months of 2014.
While the decline in the unemployment rate to 5.3 percent has been widely noted, it was caused entirely by declining labor force participation rather than rising employment. The monthly labor force participation rate dropped to 62.6 percent, the lowest rate observed in many years. We always knew that participation would decline as the Baby Boomers retired, but labor force activity has also declined among those below the age of 55, and so far those numbers have recovered fairly little.
And overall wages were essentially flat in June, as hourly wages remained at $24.95, the same level as in May. The hefty increase observed last month now looks more like a statistical fluke. Wage gains over the past year have averaged just 2 percent, only a bit higher than the rate of inflation.
Policymakers are no longer waiting for the labor market alone to generate earnings growth. President Obama today is announcing that he is raising the federal ceiling on the salaries of workers who may receive the 50 percent premium in overtime pay from about $23,000 to over $50,000 per year. This will allow an estimated 5 million more workers to receive overtime pay. The ceiling had not been adjusted for inflation in decades, and such an increase was overdue. With overtime hours more expensive, employers may cut back on how many such hours they require from their workers, though research suggests this effect will be small – and it will cause instead cause them to hire more workers, if it happens at all.
And efforts to raise the minimum wage are gaining momentum. With President Obama's proposal to raise the federal minimum to $10.10 an hour going nowhere in Congress, many states and localities are proceeding to raise their own minimum wage levels. Over half of the states have now raised their minimum wages above the federal level, and many cities are going beyond the states. Indeed, the cities of Seattle, San Francisco and Los Angeles have instituted minimum wage increases to $15 per hour over the next few years – a level at which employers might well cut back on new job creation, or might shift their operations to lower-wage localities nearby. Activists in Washington DC and other cities are now lobbying for similar increases.
While analysts may agree or disagree with these actions, any wage increases generated by a stronger labor market would be widely welcomed. But the US labor market does not yet seem strong enough to consistently produce such wage growth.
Related Books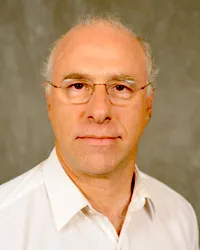 John LaFarge Professor of Public Policy, Georgetown University
Former Chief Economist, Department of Labor