Editor's Note:
This post is part of series by Brookings experts on Trump in 2018.
This month Customs and Border Protection (CBP) awarded a $297 million contract for assistance in recruiting and hiring the 5,000  Border Patrol agents President Trump believes we need to combat "the recent surge of illegal immigration at the southern border with Mexico."
They will be up against difficult odds.
Under the Clinton administration, it took 27 applicants to yield one Border Patrol officer, according to the former Commissioner of the INS, Doris Meissner. It turns out that the current hiring ratio had already, albeit quietly, been released to the public. This spring, when CBP requested bids for private contractors to help them fulfill Trump's order, they wrote that it now takes 133 applicants to hire one full-time employee.
A private contractor may indeed make progress that the agency couldn't, by designing a new recruitment strategy and deploying it in labor markets CBP hasn't previously drawn on. The contractor may not make some of the same mistakes CBP has made, like spending millions on polygraph tests for applicants who have already admitted to disqualifying offenses like human trafficking. That said, it's a tough task. They need to find law enforcement talent who will be willing to work in remote areas, can pass the physical fitness requirements, and haven't touched marijuana in at least two years.
Let's imagine CBP succeeds in hiring, training, and equipping all 5,000 of their new officers, and manages to hang onto the roughly 20,000 they already have (which hasn't been easy up to this point). Will that force be combatting a surge at the border?
In 2017, apprehensions at the border have fallen 26 percent compared to the previous year, and they haven't been this low since the Nixon administration. The "recent surge of illegal immigration at the southern border with Mexico," the president's basis for all this ramping up of border security, is likely based only on the temporary rise in apprehensions from 2015 to 2016. But if you zoom out, that's a blip in a long, downward trend in apprehensions data, as the chart below shows.
There could be gaps in Border Patrol capacity that we're missing by looking only at flows across the border. The trouble is that the CBP itself doesn't seem to know where it would be optimal to deploy additional personnel, or whether they're needed at all. According to the DHS Office of Inspector General, they don't have the data to support hiring 5,000 new people:
Neither CBP nor ICE could provide complete data to support the operational need or deployment strategies for the additional 15,000 agents and officers they were directed to hire. CBP officials explained they had been working for 3 to 4 years already, but are still 3 to 4 more years away from implementing a process to obtain and analyze accurate operational needs and deployment data.
A suddenly larger law enforcement agency, with numerous new recruits and without a clear deployment strategy isn't just a financial liability. It could have serious consequences for safety at the border. Another DHS Inspector General report from this year found numerous problems with DHS agencies keeping track of and securing their equipment. For CBP, firearms were a problem—everything from not having an accurate inventory to leaving one in a backpack at a gym, where it was stolen. Adding an enormous number of new employees to an agency that is not prepared for those hires, faces existing administrative dysfunction, and is not prepared to detail those agents will create a scenario in which costs will be high and benefits may be quite low.
Research Analyst, Center for Effective Public Management -
The Brookings Institution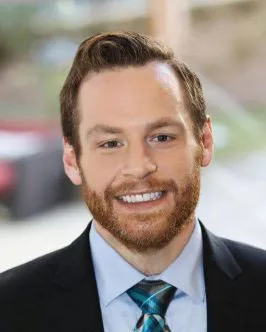 Former Brookings Expert
Director of the Office of Cannabis Policy -
Maine Department of Administrative and Financial Services
There's negligence, and then there's actual malfeasance. In spring of 2016, around the time Trump was starting to make inflammatory speeches about immigrants, the Homeland Security Advisory Council urged CBP to hire an adequate number of internal investigators and described serious dysfunction in the handling of complaints and disciplinary cases. A host of harmful activities, from bribery to sexual assault have caused problems for CBP in the past.
The risk is that Trump's hiring surge at the border will make the news, but for all the wrong reasons.