I had the pleasure earlier this month of welcoming my friend, Czech Republic Foreign Minister Lubomir Zaoralek, here to Brookings for a discussion of critical issues confronting the Europe-U.S. alliance. Foreign Minister Zaoralek was appointed to his current position in January 2014 after serving as a leading figure in the Czech Parliament for many years. He was accompanied by a distinguished delegation that included Dr. Petr Drulak of the Foreign Ministry, and Czech Ambassador Petr Gandalovic. I was fortunate enough to be joined in the discussion by colleagues from Brookings including Fiona Hill, Shadi Hamid, Steve Pifer, and others, as well as representatives of other D.C. think tanks. Our discussion spanned the globe, from how to respond to the Syrian conflict, to addressing Russia's conduct in Ukraine, to the thaw in U.S.-Cuba relations, to dealing with the refugee crisis in Europe. The conversation was so fascinating that the sixty minutes we had allotted flew by and we ended up talking for two hours—and we still just scratched the surface.

Amb. Eisen and FM Zaoralek, October 2, 2015

Yesterday, we had a visit from Czech State Secretary Tomas Prouza, accompanied by Ambassador Martin Povejsil, the Czech Permanent Envoy to the EU. We also talked about world affairs. In this case, that included perhaps the most important governance matter now confronting the U.S.: the exceptionally entertaining (if not enlightening) presidential primary season. I expressed my opinion that Vice President Biden would not enter the race, only to have him prove me right in his Rose Garden remarks a few hours later. If only all my predictions came true (and as quickly). We at Brookings benefited greatly from the insights of both of these October delegations, and we look forward to welcoming many more from every part of the Czech political spectrum in the months ahead.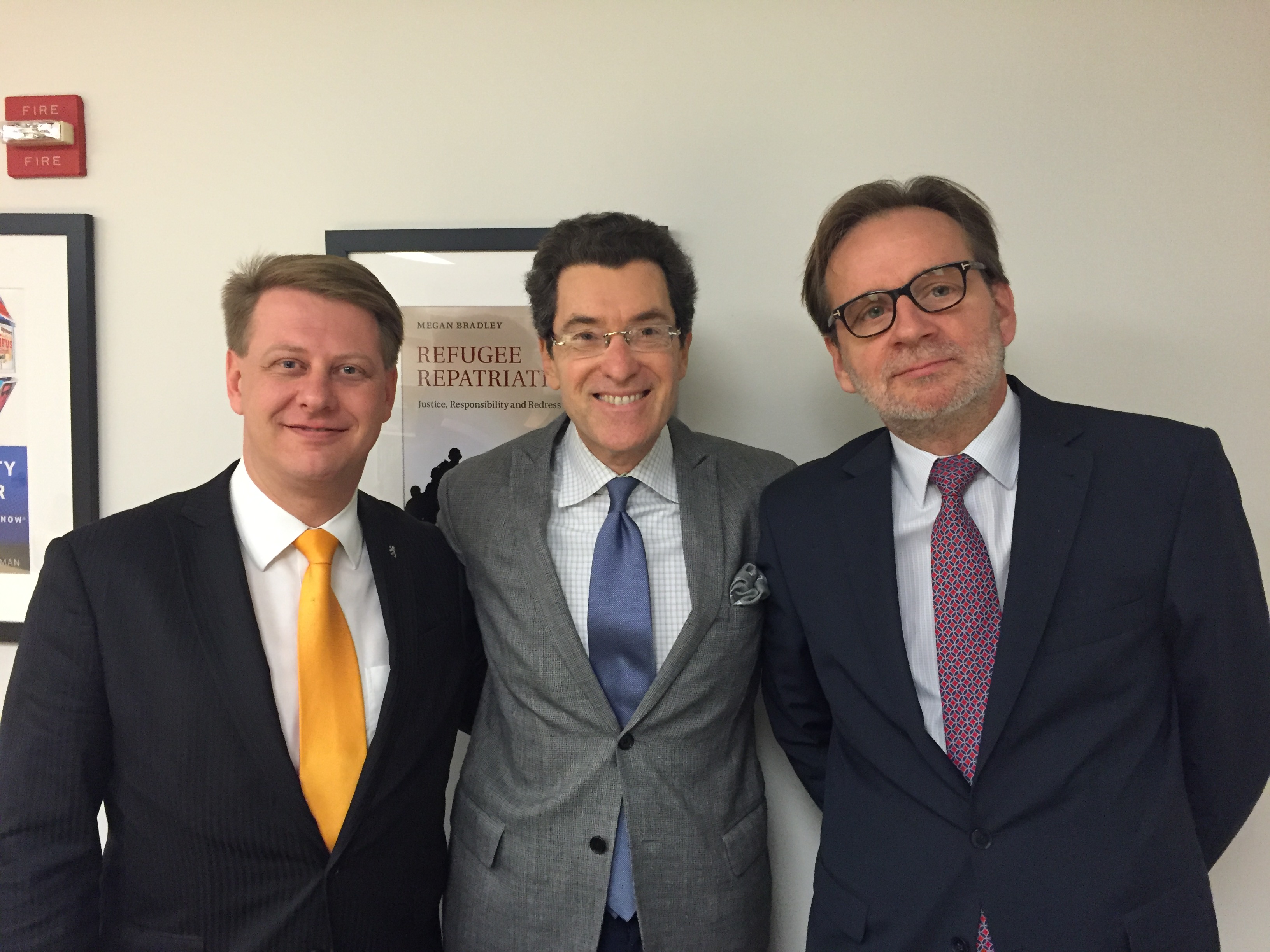 Prouza, Eisen, Povejsil, October 21, 2015