Over the past year, Brookings experts have been recommending their favorite books as part of the Brookings Cafeteria podcast's "Coffee Break" segment, which introduces listeners to our newest experts. As summer winds down, Brookings Now brings you a roundup of our scholars' recommendations to kickstart your back-to-school reading.
Jenny Schuetz, David M. Rubenstein fellow in the Metropolitan Policy Program, recommends "Crabgrass Frontier" by Kenneth T. Jackson: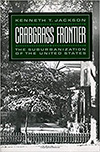 "… it's a great way to understand how cities have changed over time, and some of the ways in which they haven't changed. So, for instance, people tend to think that suburbanization—people moving out to get bigger houses and more space—is a post-World War II phenomenon. But if you read the history this goes back actually several thousand years: as people have more money they always want bigger houses and more space and more privacy."
Jamie Kirchick, a visiting fellow in the Center on the United States and Europe, praises "Nothing Is True and Everything Is Possible" by Peter Pomerantsev: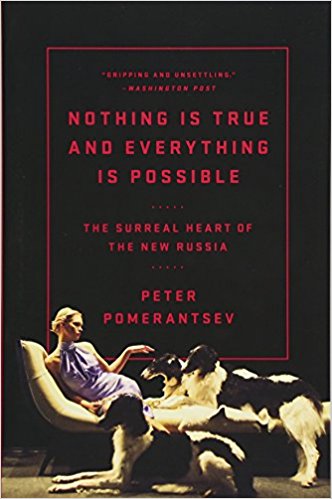 "It's a great title and it's such a Russian book because it was written about Russia under Vladimir Putin. Peter was a sort of reality television show producer and he provides this really rollicking but also very erudite fascinating tale of how Russia became the sort of post-modern dictatorship. And reading it now in 2017 in America, just seeing the cynicism of the Putin regime and how it managed the 'democratic system,' which is what they call it there, is very eerie."
Andre Perry, another David M. Rubenstein fellow in the Metropolitan Policy Program, commends Harold Cruse's "The Crisis of the Negro Intellectual":
"It really put into perspective what my role is as a scholar, as an intellectual. How will I respond to the needs of the day? When the book was written in 1967, Cruse really questioned scholars taking on the affectations of the upright and respectable scholar because he felt that that wouldn't uplift a struggling people. And I think that rings true today, that how I behave won't be because I fulfill societal norms and expectations, it will be because I ask the real questions that are impacting the lives of those who are struggling."
Camille Busette, senior fellow and director of the Race, Prosperity, and Inclusion Initiative, recommends two books:
"The first is a book-length poem called 'Citizen' by Claudia Rankine, and it won the 2014 National Book Critics Circle Award in Poetry. It's a very intimate look at what it's like to live in a world where you aren't seen and where your presence isn't considered an asset.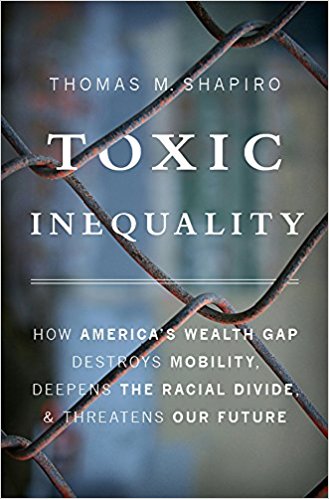 And the second book is entitled 'Toxic Inequality.' It's by Thomas Shapiro at Brandeis. He's a very well-known scholar who has been working on wealth and assets and inequality for decades. And in his book he argues that wealth inequality is structural and results in persistent disparate outcomes by race."
Marcus Casey, a Rubenstein fellow in Economic Studies, praises "Twilight of the Elites" by MSNBC host Chris Hayes:
Author
Web Content Associate -
Office of Communications
"He describes in a very cogent fashion what is driving the lack of faith in the principal institutions in the United States, feeding hopelessness and translating into what some people have described as political chaos. It came out several years ago, but it's one of the best analyses that help explain some of the things that we see in the news."
Célia Belin, a new visiting fellow in Foreign Policy, recommends "East-West Street" by Philippe Sands:
"It is a research project on the Nuremberg trials and on the two legal experts who invented the concepts of 'crime against humanity' and 'genocide.' It turns out these two legal experts studied in the same university in a town called Lemberg or Lwów, or Lviv, which is a town that has been, at times, Austrian, Ukrainian, Polish, but also dominated by Russians, the Germans, then back to being Ukrainian. … The research is colossal but it is written almost like a detective story because he pulls out family secrets and also explains how the two concepts—of crime against humanity and of genocide—were thought through and what their implications are for international relations. I think at a moment when we continue thinking about mass atrocities and how to bring leaders to justice, it is a fascinating book and it is a very enjoyable read."
Makada Henry-Nickie, a David M. Rubenstein fellow with Governance Studies and the Race, Prosperity, and Inclusion Initiative, recommends "Place, not Race" by Sheryll Cashin:
"I think that Cashin's thesis on place-based policies offers us some important considerations that we need to take a step back and really take a hard look at. Her idea [is] that place-based policies have the potential to serve a broader constituent of disadvantaged people. I'm really attracted and intrigued by her boldness to suggest—[and I'm sure she's taking a lot of heat for this] that race-based policies are probably too restrictive, too under-inclusive to really address the kinds of economic and equities that have [us] stuck."
More
[On the possibility of ongoing secret negotiations between the U.S. and North Korea] I am always wondering if my chain is being yanked. It could also mean Kim is trying to undermine Moon, who positions himself as a broker between the U.S. and North Korea. These two potential explanations are not mutually exclusive.