Author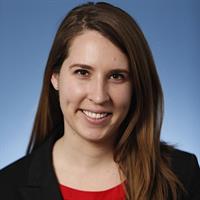 Research Analyst and Project Coordinator - Africa Growth Initiative
As internet access continues to spread throughout Africa—providing people with new ways to obtain information as well as digital and financial services, among other advancements—a concerning trend is also taking place. Government-induced internet outages are on the rise, according to the digital rights watchdog group Access Now, and in 2016 more than 10 such shutdowns occurred in sub-Saharan African countries. As seen in Figure 1, shutdowns occurred four times in Ethiopia, two times each in Gambia and Uganda, and one time in Chad, the Democratic Republic of the Congo, Gabon, Mali, Zambia, and Zimbabwe. These disruptions mainly aimed to stifle communication during key political events such as elections and protests. However, in addition to disrupting flows of information in countries, these outages also have an economic cost: An October 2016 Brookings paper estimated that in 2015 internet shutdowns cost countries nearly $2.4 billion in terms of reductions in economic activity facilitated by the internet. The Republic of the Congo, Ethiopia, Chad, and Uganda suffered the greatest economic impacts in the region from these outages in 2015, losing approximately $74.5 million, $8.5 million, $3.7 million, and $2.2 million, respectively.
Figure 1: Government censorship in 2016
More
Many South Koreans look at North Koreans not simply as blood relatives, but as a potential source of cheap labor. As long as the dream of unification exists, foreign workers from other countries will be stuck in a kind of holding tank — without movement toward integration. [Most South Koreans] are still very reluctant to entertain the possibility that immigration can be a dynamic, innovative force.