Editor's Note: The U.S.-Africa Leaders Summit blog series is a collection of posts discussing efforts to strengthen ties between the United States and Africa ahead of the first continent-wide summit. On August 4, Brookings will host "The Game Has Changed: The New Landscape for Innovation and Business in Africa," at which these themes and more will be explored by prominent experts. Click here to register for the event.

Trade and investment will be an important topic at this year's U.S.-Africa Leaders Summit. However, while the fact that the annual U.S.-Sub-Saharan Africa Trade and Economic Cooperation Forum, often called the AGOA Forum, is folded into the summit will ensure that the trade relationship is on the agenda, it also means that the trade forum is getting less individual attention than normal. With the African Growth and Opportunity Act (AGOA) legislation expiring at the end of next year and other major players such as China constantly enhancing and adjusting their trade and investment policies as they relate to the continent, the U.S. administration must use the summit and the forum as opportunities to ensure that it isn't simply rehashing the old stories of the past decade, but announcing new, improved and meaningful strategies for trade and commercial engagement with African leaders.
Trade Trends with Africa's Leading Partners
Over the past decade, the U.S. has gone from a leading trading partner with Africa to being far surpassed by the European Union and China. The EU has been a major traditional trading partner of Africa, and over the last decade its trade with the continent has more than doubled: In 2013 it amounted to over $200 billion. China started from a smaller base but has seen much more explosive growth—moving from $10 billion in 2000 to over $170 billion in total trade in 2013. Japan trails the U.S. in its total trade with Africa but, unlike Japan, the U.S. has actually seen its total trade decline in recent years, in 2013 amounting to about $60 billion—importing about $40 billion from the continent and exporting around $20 billion. In 2011, the U.S. imported close to $80 billion from African countries—most of which entered duty-free under AGOA or the Generalized System of Preferences—and exported around $20 billion consistently for the last five years. The decline and flat lining in U.S.-Africa trade begs the questions for the administration: What more can be done to see an increase in this commercial partnership similar to what the EU and China are experiencing? What has the U.S. done and what should the U.S. be doing to be a better partner to sub-Saharan Africa?
U.S. Trade and Commercial Engagement Strategy
Right now the U.S. has a variety of strategies, preferences, programs and people on the ground in Africa to promote commercial engagement. AGOA is a trade preference that allows for duty-free export access to the U.S. market for around 6,000 products in eligible sub-Saharan African countries. The USAID trade hubs work to help exporters in sub-Saharan Africa utilize AGOA, but are located in only three different countries (though the West Africa Trade Hub has an additional satellite location and smaller resource centers in many countries in the region). U.S. Foreign Commercial Service Officers (CSOs), which assist U.S. exporters in targeting African markets, are based in four countries on the continent: Ghana, Kenya, Nigeria and South Africa. The U.S. Department of Commerce also announced in April 2014 plans to expand several of its existing offices and double its presence in Africa by opening its first-ever offices in Angola, Tanzania, Ethiopia and Mozambique.
The U.S. also has the Trade Africa initiative, which is a partnership between the U.S. and sub-Saharan Africa to increase both internal and intra-regional African trade, and "expand trade and economic ties among Africa, the United States, and other global markets," though with an exclusive focus on the East African Community. In 2012, the U.S. Commerce Department launched its Doing Business in Africa campaign to encourage and support U.S. business engagement with the region. The U.S. is working to deepen its commercial engagement with the continent in many ways including integrating the private sector in three of its key initiatives: Feed the Future, Power Africa and the Young African Leaders Initiative. The new CEO Summit, which will include CEOs from Africa and the U.S. in a day long conversation with President Obama and African leaders, should also be a new, helpful strategy for identifying key obstacles to trade and investment as well as identifying strategies for removing those obstacles. These new U.S. approaches could pay significant dividends in the coming years.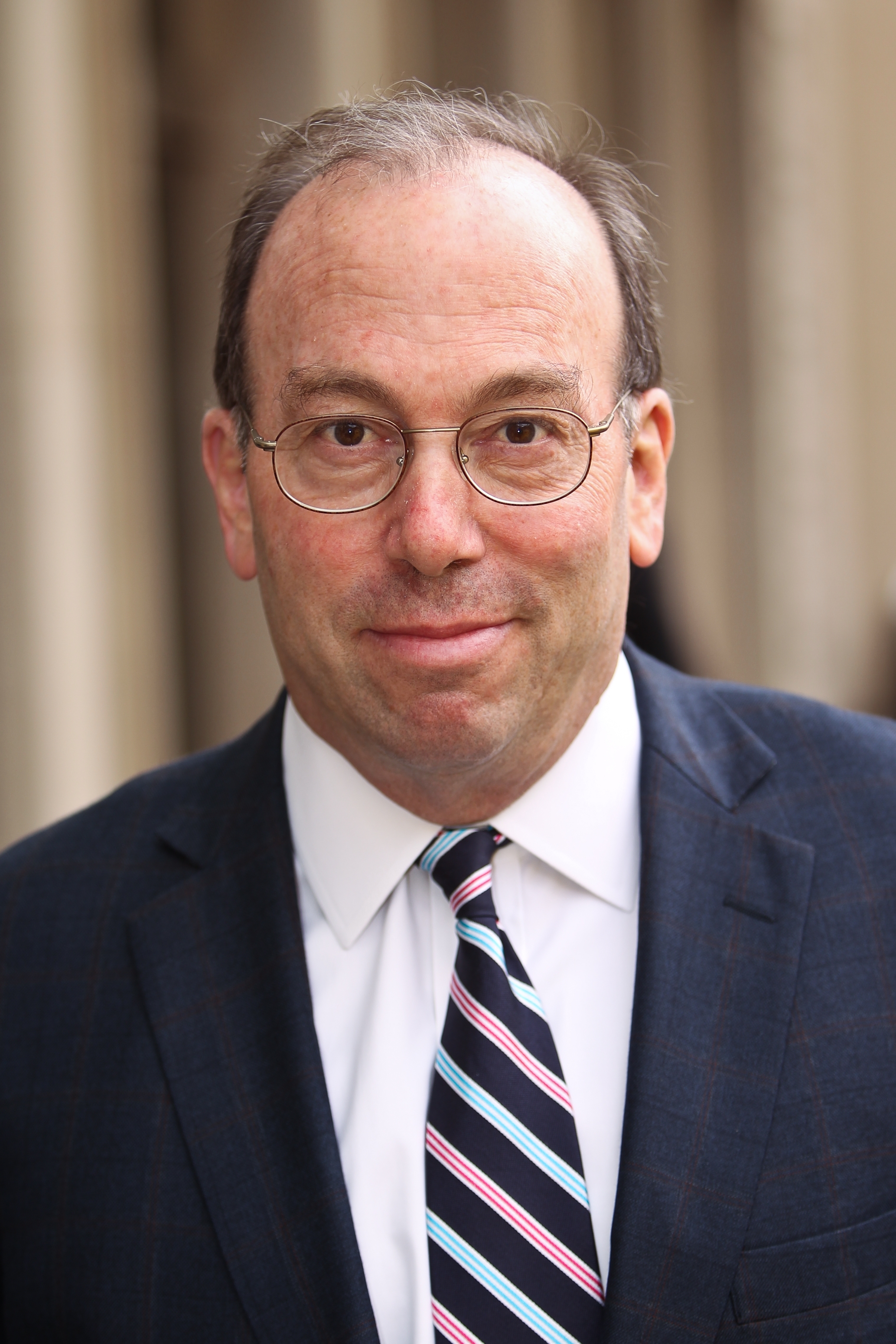 Coordinator for Prosper Africa -
U.S. Agency for International Development
Former Bookings Expert
Enhancing the U.S.-African Trade Relationship
Both sides stand to gain from a more cohesive and substantial commercial strategy. African exports make up around 2 percent of total world trade and increasing this number (including exports destined for the U.S.) will be positive for African countries. On the other hand, African countries represent an important market for U.S. products and exporters — as the continent's middle class is growing, there's more spending power and more growth — meaning more potential for exports in not only consumer goods but also construction, infrastructure, energy, health care, transportation equipment and sectors, where U.S. companies have a lot to offer. In fact, the current level of U.S. exports to Africa, just over $20 billion, translates into support for more than 100,000 American jobs.[1] There is a win on both sides if both sides are interested in making the relationship work with ease.
Changing Paradigm of Partner Engagement with Africa
It's obvious that the U.S. is not the only partner that has seen the great market potential of Africa, and many others have adapted quickly to engage. China is always the example, with its higher risk appetite, innovative financing and fewer restrictions on its loans and assistance strategies than OECD Development Assistance Committee (DAC) countries like the U.S., and it has managed to engage all over the continent. The Chinese government's website indicates that it has over 150 commercial attaches located on the continent—making identifying opportunities, partnerships and markets easier than for the U.S., which has a fraction of this number doing the same work (with only four countries housing Department of Commerce offices, holding no more than two officers each). Its Export-Import Bank even has an office on the continent, while the U.S. Export-Import Bank has to watch its reauthorization debated by Congress.
The EU is also changing its strategy with regards to Africa, as evidenced by the Economic Partnership Agreements (EPAs) that it wants to implement with Africa. The EPAs are reciprocal trade preferences that, unlike AGOA, would give the EU an advantage when exporting to African countries—preferences that the U.S. and other regions wouldn't have. This has been a point of contention for many African countries because EPAs undermine regional integration in the sense that they give European countries even greater trade preferences than afforded to other African countries. The EPAs also give EU exporters preferential access to the disadvantage of U.S. companies and exporters. In July 2014, the first-ever EPAs between the EU and African regions were concluded with six of the 15 countries in the Southern African Development Community (SADC) signing the EPA, and the Economic Community of West African States (ECOWAS) and Mauritania endorsed for signature by ECOWAS heads of state. The U.S. must consider how the EU's implementation of the EPAs may influence its own trade strategies with African countries and regional organizations.
The Opportunity for Promoting Deepened Trade and Commercial Ties Through the Summit
As the U.S. prepares for the U.S.-Africa Leaders Summit, the importance of their trade partnership is apparent, and the U.S. is clearly attempting to increase its efforts to engage, so having a clear message on what the next steps are for increasing this trade relationship will also be important. The U.S. should focus on announcing and acting on three items: extending the AGOA legislation; clarifying the country's interests in external trade policy that relate to Africa; and having a more ambitious and cohesive agenda for promoting U.S.-Africa trade.
Expressing a clear commitment to extending AGOA
The renewal of the AGOA legislation prior to its pending expiration will be a major talking point for African leaders during the summit. Legislation is in the process of being drafted on the hill, but hearing from both the administration and Congress that they will support it as well as make efforts to increase the effectiveness of it in promoting African exports will be critical. Trade capacity building, monitoring and reporting, and AGOA country strategies are all items that new legislation should consider. There should also be a clear commitment to extend the legislation for a period long enough to promote investment—10 or more years being a critical requirement for reassuring new investors and getting positive trade development. Announcing this at the summit will show clear signs of the U.S.'s interest in continuing to promote growth, industrial development and deepened commercial ties.
 Promoting increased utilization of AGOA through targeted strategies with African countries
AGOA has been a useful tool in promoting trade through allowing sub-Saharan African countries duty-free access to the U.S. market, but many countries are exporting little to nothing to the U.S. using these benefits. Encouraging countries to create AGOA export strategies—for those who have not already—will be important. Finding ways to increase support for trade capacity building efforts and regional integration could be achieved through dialogue initiated at the summit with African leaders that also includes regional organizations and the United Nations Economic Commission for Africa and the African Development Bank. Strategizing with these groups could have powerful effects for enhancing renewed legislation.
Indicating interest in supporting Africa's trade development without reciprocal arrangements
The EU wants African countries to sign on to the EPAs, as indicated, but the possible negative consequences for the continent have been well documented and the advantage it would give to EU countries is counter to U.S. interests. While such agreements can't be considered off the table in the future, noting that the U.S. is dedicated to increasing Africa's trade capacity in the medium term through AGOA and not EPA-like agreements sends a strong signal to African countries.
Pushing forward trade facilitation efforts
The U.S. should also make a point at the summit to reinforce its commitment to supporting a better trade environment in Africa by agreeing to contribute more to the trade facilitation enhancements that are part of the Bali agreement. In essence, the Bali agreement requires countries to make certain changes to increase trade facilitation—create one-stop border shops, increase transparency in the legal and regulatory framework, and increase efficiency regarding processes and fees, and the like. This agreement has become a point of contention in Washington as those who are interested in renewing AGOA want to see African countries do as much as possible to make trading with the continent easier, and do not understand hesitation from African countries to make relevant reforms. Some African countries and other developing countries have expressed concern about the reform obligations placed upon them under the agreement, with worries that the cost of implementing them could be great, and the lack of funds could constrain them in other areas. They want to have specific funding in place to ensure that this will not be an issue.
The U.S. has a clear opportunity to support these efforts. Ensuring that the Bali agreement is effectively implemented would be beneficial to African countries trading with one another and the U.S. as well. The U.S. already provides some assistance through the USAID Partnership for Trade Facilitation, which was launched in 2011 and works to help countries prepare for implementing the agreement. A recent USAID publication, A Comprehensive Approach to Trade Facilitation and Capacity Building provides an impressive and detailed strategy for further engagement. It also recognizes concerns about sufficient donor support. The U.S. could make a great difference through increasing technical support geared towards implementing the agreement and providing increased funding to address African countries' concerns about the Bali agreement, through vehicles like the African Development Bank's Trade Fund, for example. The summit could serve as an excellent forum at which to announce specific plans like this that would show a serious commitment to enhancing U.S.-Africa trade.
Moving towards a more cohesive African trade and investment strategy
Lastly, as we can see, the U.S. has multiple programs, preferences, agencies and initiatives working to promote enhanced U.S.-Africa trade, but making a clearer channel of engagement seems to make sense for both sides. Navigating the different programs and initiatives that exist can be daunting for U.S. businesses looking to break into African markets and understanding the assistance available for African exporters in eligible countries under AGOA can be equally unclear. Creating both an online hub for directing businesses on available resources and programs as well as housing a U.S.-Africa trade promotion authority within a specific department could simply make engagement easier for both sides. Announcing and following through on such a plan at the Leaders Summit could be an exciting next step in deepening commercial ties.
The summit will prove an excellent opportunity for so many levels of engagement, and obviously all African countries will come with their own agendas and interests as well. Conversations surrounding trade will take place, but clear and detailed ideas for moving towards an enhanced trading relationship is what will be needed.
---
[1]  "U.S. Export Fact Sheet," U.S. Department of Commerce, International Trade Administration, May 2011 Export Statistics Released July 12, 2011. Online: http://trade.gov/press/press-releases/2011/export-factsheet-july2011-071211.pdf