On Wednesday, December 17, U.S. President Barack Obama and Cuban President Raúl Castro announced that they would begin to take steps to normalize relations between Washington and Havana after a half-century of isolation. Brookings experts are offering—and have previously offered—insights and recommendations on ending the U.S. embargo, Cuba's economy, and related issues.
** UPDATE, 12/22: Senior Fellow Ted Piccone, who was in Havana when the historic announcement was made last week reviews how Washington and Havana got to this moment "and why it portends a major shift in U.S. foreign policy and potentially, in Cuban society." Nonresident Senior Fellow Richard Feinberg, who was also in Havana last week, reports on what he saw in the streets after the announcement, and reflects on what comes next.
Piccone wrote that "This is precisely the kind of bold presidential leadership needed to move our relations not only with Cuba but with the region and the world to a more positive and constructive place."
Feinberg said that "[President Obama's] new measures advance U.S. long-term interests by supporting the opening of the Cuban economy to international trade and investment, the growth of the emerging private sector and the decentralization of business decision making—all policies that the United States supports worldwide."
Harold Trinkunas, the Charles W. Robinson Chair and director of the Latin America Initiative at Brookings, called the steps announced "remarkable." He added that "President Obama's use of executive authority to push for restored diplomatic relations with Cuba and liberalization of economic ties creates a historic opportunity to revitalize hemispheric relations, but there are also some potential pitfalls ahead."
Andrés Rozental, former deputy foreign minister of Mexico and a nonresident senior fellow affiliated with the Latin America Initiative, called the announcement "a breath of fresh air." The "clear message that these measures send to the hemisphere," he wrote, "is that we all want Cuba to become an integral part of the region, to play its full role therein and to begin the process of removing the last vestiges of the Cold War in Latin America.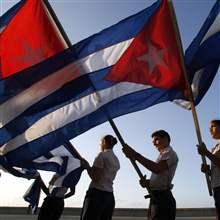 Feinberg reviewed a recent (November) Cuban government appeal for foreign investment in 246 specific development projects, observing that "Cuba will remain a state-driven economy dominated by large government holding companies and the authorities will dictate the direction and pace of change."
In a recent event, Piccone and Feinberg were joined by the José Juan Ruiz of the Inter-American Development Bank and the University of Havana's Marlén Sanchez to discuss Piccone and Feinberg's publication, "Cuba's Economic Change in Comparative Perspective." The participants addressed many issues, including attracting foreign investment, party bureaucracy getting in the way of reform, corruption, declining oil prices and Venezuela's provision of energy subsidies, and the role of the international financial community.
The publication gathered together seven papers that came out of a series of expert workshops on Cuban economic change in comparative perspective.
In a Diane Rehm Show interview, Piccone pointed to a number of economic reforms in Cuba "that the United States should be on the side of supporting rather than our traditional punitive approach of an embargo." He also observed that "we can all agree that the way the Cuban government treats human rights activists on the island is atrocious and should be corrected … [but] the embargo has only helped create sympathy for the Cuban regime."
In April, Feinberg updated a 2013 monograph in which he studied Cuba's emerging entrepreneurs and middle classes. He concluded, in 2014, that:
Overall, despite some government backsliding, and signs of a tightening macroeconomic outlook, the business climate appears somewhat improved over the last year. Many businesses are quickly recouping their initial capital outlays, are reinvesting in business upgrades, and are searching for new investment opportunities. Emerging from within Cuban socialism, this dynamic private sector could become a major pillar of future growth – if the authorities permit it to do so.
In February, Piccone advanced a number of steps the Obama administration could undertake to look beyond the Cold War approach, including: 
providing direct assistance to Cuba's growing small- and medium-enterprises; 
authorizing further relaxation of trade and financial policy;
removing Cuba from the list of state sponsors of terrorism;
expanding ongoing cooperation on issues of mutual concern, such as travel, counterterrorism and counternarcotics, the environment, and trade and investment.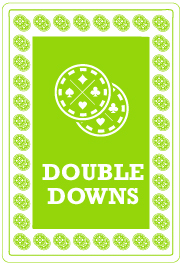 In January, Piccone authored a "Memorandum to the President" for the Big Bets & Black Swans presidential briefing book in which he urged President Obama to "double down" on his 2009 policies to relax some sanctions on the flow of people, remittances, and exchanges from the U.S. to Cuba. "To build on this positive momentum," Piccone wrote:
I recommend a package of unilateral steps to be announced under your executive authority to expand trade, travel and communications with the Cuban people. These would include: direct assistance to Cuba's burgeoning small and medium enterprises, expanded general licenses for travel, additions to the list of authorized exports, lifting the cap on cash and gifts that non-Cuban-Americans can send to the island, and removal of Cuba from the list of state sponsors of terrorism. At the same time, we would continue to honor the sacrifice of Cuba's human rights defenders and bring new attention to the private-sector entrepreneurs who are taking risks to open businesses.
Visit our Cuba topic page for all research and commentary on the subject.