In his new book, Diversity Explosion: How New Racial Demographics Are Remaking America, Senior Fellow William Frey examines the dramatic growth of minority populations in the United States and the profound impact this is having on our politics, economy, and nation as a whole. The charts, maps, and multimedia below demonstrate some of the most important and interesting trends documented in the book.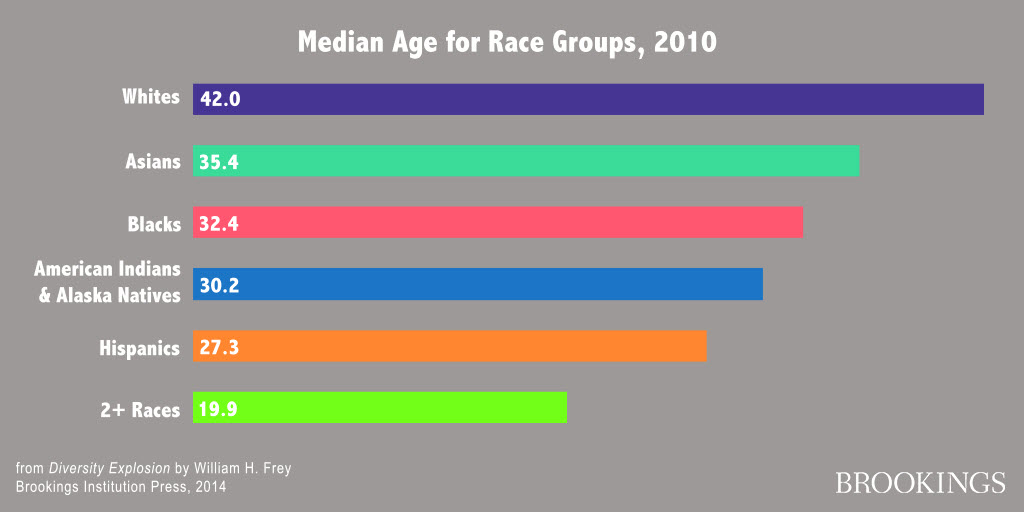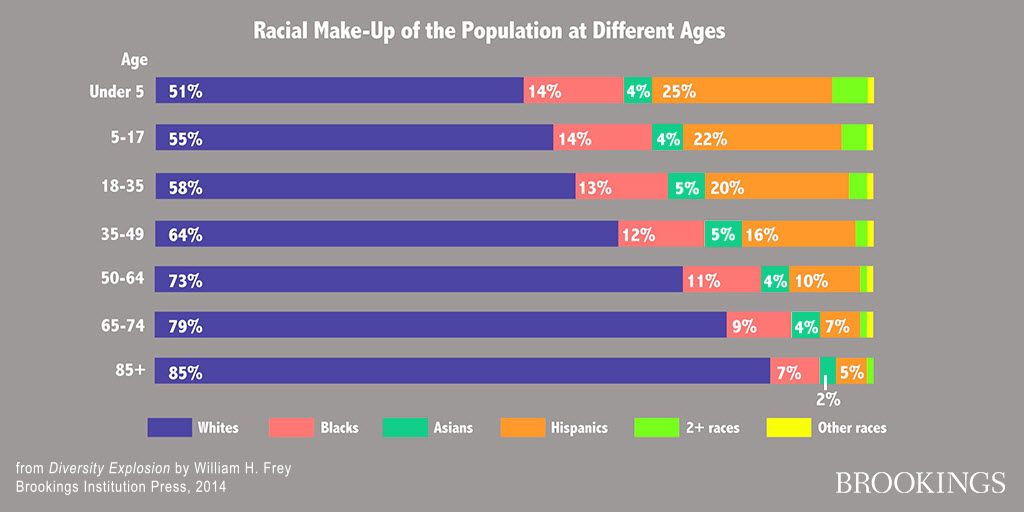 ---
These maps are taken from an article by Frey, "10 Maps that Explain the Next Election," in POLITICO Magazine. Visit that page to get more maps and analysis.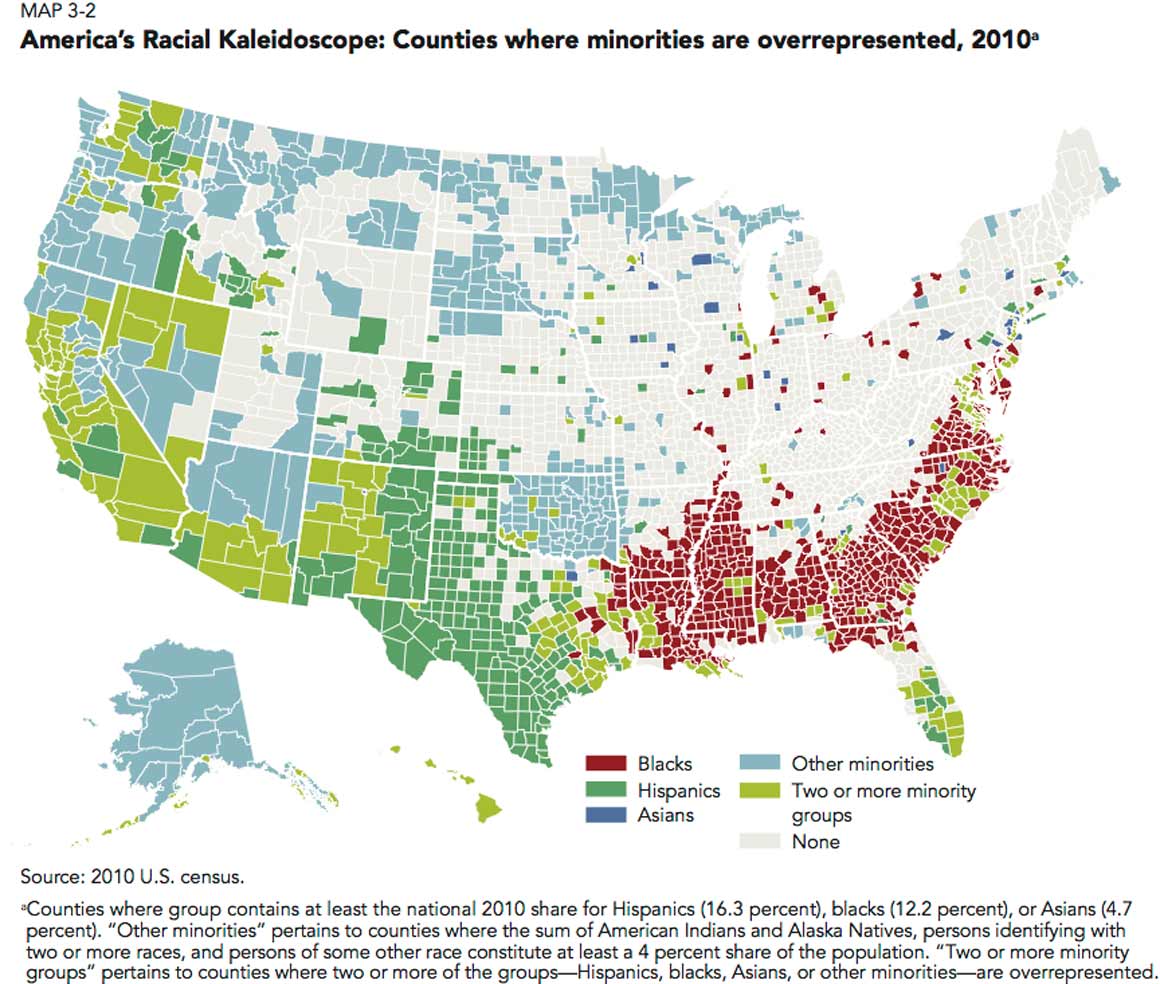 ---
Watch Frey's recent appearance on MSNBC in which he talks about the book and the politics of the diversity explosion.
Listen to his Brookings Cafeteria podcast.
Watch this animation.
---
Visit the Diversity Explosion to learn more.