Summary
Among the hallmarks of President-elect Donald Trump's "America first" approach, which would put the United States in a defensive crouch against others and deeply divide it internally, has been his antagonistic perspective on Mexico as a source of violent crime and illegal immigration, as well as a prime reason for job loss in the United States. As 2017 unfolds, the Trump administration should move beyond the campaign slogans and divisive rhetoric and work with Mexico in a cooperative spirit. Below are ways to advance the economic, security, and public safety issues that are of deep interest to both countries.
Editor's Note:
The following brief is part of Brookings Big Ideas for America—an institution-wide initiative in which Brookings scholars have identified the biggest issues facing the country and provide ideas for how to address them. (Updated January 24, 2017)
The 2016 presidential campaign polarized U.S. society. Republican candidate Donald Trump promoted politics of ethnic division and poured vitriol on imagined enemies. Immigrants to the United States from Mexico and the Middle East, as well as Muslims in general, were among the targets of his allegations of criminality, disloyalty, subversion, and incipient terrorism. On a range of issues, from public safety and policing to border security and immigration, he embraced policies that, if implemented, would be counterproductive.
Among the hallmarks of his "America first" approach, which would put the United States in a defensive crouch against others and deeply divide it internally, has been his insistence on a border wall between the United States and Mexico. That wall and the broader politics of division it represents would not only separate the United States and Mexico, but would also further tear apart U.S. communities. He promised to get tough on crime and tough on immigration, making it difficult for Mexicans and Latinos to enter the United States, increasing deportations (including those that separate families, and thus reversing President Barack Obama's policy measures), and instituting very tough vetting procedures for Muslims seeking to obtain visas for entering the United States or refugee status and asylum.
Candidate Donald Trump also labeled the North American Free Trade Agreement (NAFTA), the cornerstone of U.S.-Mexican-Canadian economic integration, "the worst trade deal ever" signed.1 The populist pressures of the presidential campaign also pushed Democratic candidate Hillary Clinton to question NAFTA. In fact, for the first time in decades, the strong bipartisan consensus in favor of international trade—the cornerstone of U.S. economic policy since the 1940s—has withered.
Yet both basic facts and overwhelming evidence from economic studies show that it is in fact in the interests of the United States and Mexico (and Canada) to continue deepening their economic cooperation and integration. Equally in the realm of national security, including against terrorism and criminality, the three North American countries must continue and enlarge their cooperation—at their borders and beyond—assisting each other in advancing rule of law, justice, and public safety.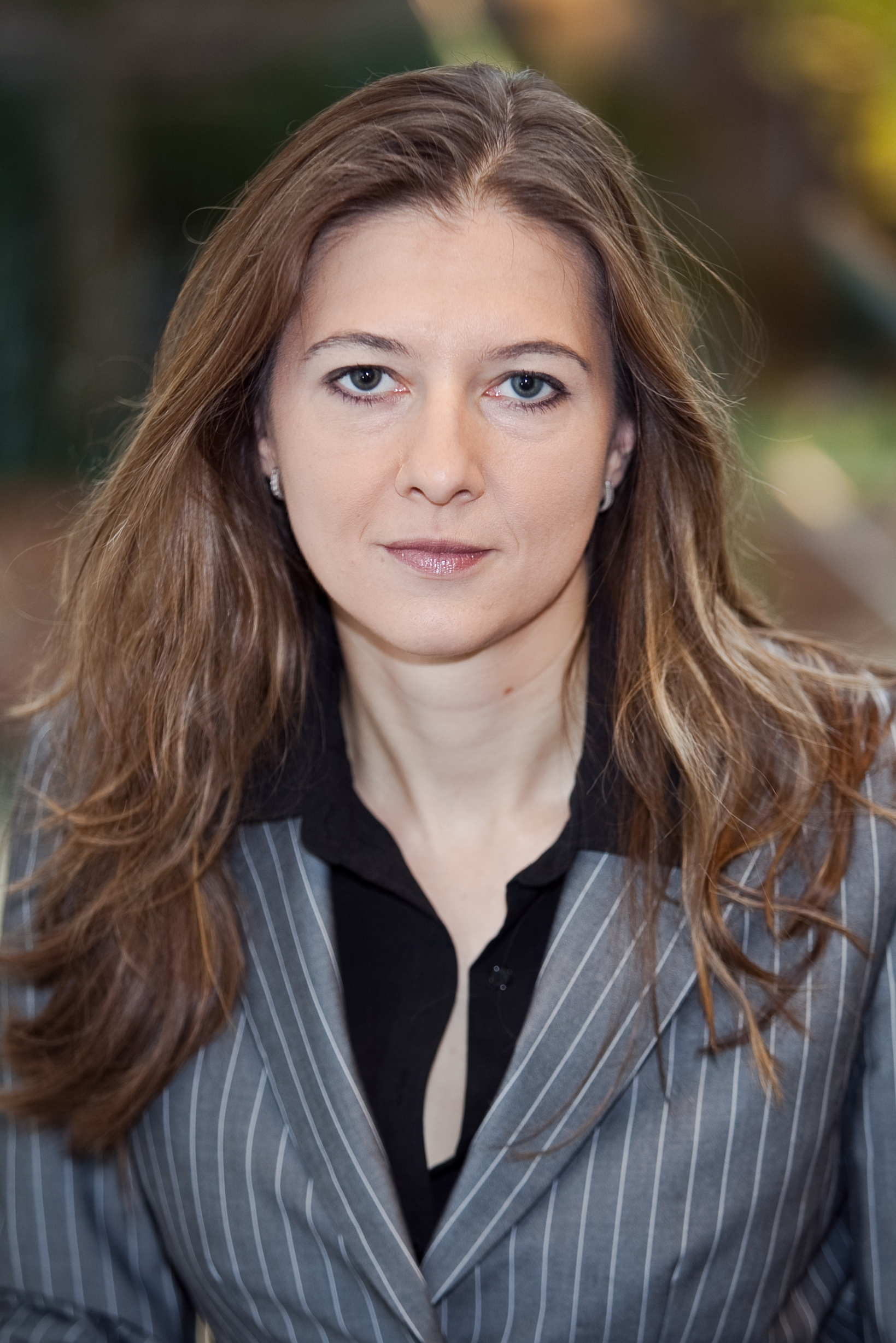 Immigration, NAFTA, and criminality are interrelated. Not only is U.S. security enhanced by good cooperation with Mexico, but weakening U.S.-Mexico economic integration can exacerbate both criminality in Mexico and outmigration pressures to the United States. Weakening NAFTA and the economic progress it brought to Mexico would reduce job opportunities and social development in Mexico. It would thus likely result in more impoverished Mexicans seeking to enter the United States illegally to make basic ends meet or face pressures to work in illegal economies and join criminal groups.
The Trump administration will carry difficult baggage of electoral slogans and promises to the White House with respect to the U.S.-Mexican relationship. Nonetheless, the new president-elect and his team should move beyond the campaign slogans and work with Mexico in a cooperative spirit. Below are ways to advance the economic, security, and public safety issues that are of deep interest to both countries.
Deepening economic partnership
Despite the election campaign rhetoric, the United States and Mexico will benefit from deepening and broadening their economic partnership. Mexico is the third largest U.S. trade partner after China and Canada, and the third-largest supplier of U.S. imports. Some 79 percent of Mexico's total exports in 2013 went to the United States.2 After Canada, the United States exports more to Mexico than to any other country. In merchandise, for example, the United States is by far Mexico's leading trade partner. It is also the top destination for exports from three U.S. states—Texas, Arizona, and California—and the second most important market for another 20 U.S. states.3
But after 20 years of NAFTA, the U.S.-Mexico relationship has moved beyond trade. Investment between the two countries has grown enormously, and production is increasingly integrated and joint. For the United States to attempt to renegotiate the basic text of NAFTA could spell the treaty's end. That would put U.S. workers (as well as Mexican ones) at a significant comparative disadvantage vis-à-vis China, the very opposite of what President-elect Trump seeks to accomplish. Protectionist measures would undermine U.S. (and Mexican) competitiveness.
Instead, tightening labor, environmental, anti-corruption, and anti-money-laundering regulations is appropriate. Such deepening and tightening of the joint framework would be not only in the U.S. interest, but also help promote rule of law and desirable standards in Mexico. The government of Mexico is willing to modernize NAFTA this way. But such revisions should be accomplished through negotiating binding side agreements, not opening the basic NAFTA text. Involving U.S., Mexican, and Canadian business, environmental, and labor communities in any such new discussions and negotiations will be crucial for making NAFTA a stronger and more effective deal.
Moreover, many U.S. states and communities will want to continue their robust economic relations with Mexico, even if the new federal government gets in the way, because it benefits their economic growth and job opportunities.
A wise U.S. trade policy with Mexico must recognize that although economic integration with Mexico boosts the U.S. economy, not all U.S. workers have been able to share in the benefits. The appeal of Donald Trump's anti-NAFTA messages has been strongest among lower-class white families who have struggled to make ends meet. Many do not have the capacity to provide for the kind of education their children need in order to successfully compete in the 21st century economy. Many face an economic situation much tougher than white U.S. working-class families in the 1950s and 1960s. Their real wages have often declined and so may have their living standards, even when they work full time.
The next U.S. administration must assist them with measures that will not only help them vent their frustration, but will actually improve their well-being. Among those are safety nets, but also technical training programs and educational opportunities to develop new skills for competing in the information-age economy. Such effective and practical responses to their plight will allow the otherwise resentful and angry American workers to perceive that they are the beneficiaries of international commerce, and not its victims.
Trade, investment, joint production, and travel across the U.S.-Mexico border are a way of life for border communities, including U.S. cities and citizens. Disrupting them will not only create substantial economic costs for both countries, it will also create enormous social costs. The family ties and economic networks and connections of Mexicans increasingly reach deep into the United States. According to a 2015 fact sheet issued by the Mexican government, the 33 million people of Mexican origin in the United States account for eight percent of U.S. GDP; there are more than 2 million Hispanic entrepreneurs in the United States; and the trade between Mexico and the United States amounts to $530 billion per year.4 The U.S. Hispanic consumer market was valued at $1.3 trillion in 2015, a number larger than Mexico's gross domestic product, and is expected to grow to $1.7 trillion by 2020.5 In 2012, the total consumer market in the United States was $12.2 trillion and the spending power of Hispanics in the United States was larger than the entire economies of all but thirteen countries in the word.6 That year, Mexican immigrants to the United States contributed four percent to the U.S. GDP,7 a proportion that has likely grown since.
The remittances from the United States are a significant lifeline for many poor Mexicans. They have tended to fluctuate between $20 billion and $25 billion during the George W. Bush and Barack Obama years. Receiving them allows families to remain in their home country and provide better health care and education for their children, thus enabling human and economic development within their country and reducing further outmigration pressures. Over the past decade, remittances from the United States have amounted to about 3 percent of Mexico's GDP, representing the third-largest source of foreign revenue after oil and tourism. Both the micro- and macro-economic significance of remittances to Mexico will likely continue to increase as falling oil prices dramatically cut Mexico's principal income source (despite the oil privatization and reforms that President Enrique Peña Nieto boldly undertook at the start of his presidency). Already, for many poor Mexican families, remittances can represent 80 percent of income, still barely enough for basic items such as food, clothes, and health care. With a poverty rate set at $158 per month, 46.2 percent of Mexicans lived in poverty last year, an increase from the 45.5 percent in 2012.8 If U.S. anti-immigration policy and efforts to undo NAFTA worsen economic conditions in Mexico and undermine the country's efforts to reduce poverty, many more Mexicans will again seek to work in the United States, despite the risks and dangers from criminal organizations and U.S. law enforcement they will face in trying to get into the United States.
If U.S. anti-immigration policy and efforts to undo NAFTA worsen economic conditions in Mexico and undermine the country's efforts to reduce poverty, many more Mexicans will again seek to work in the United States.
Building 21st century border security
Thus for economic as well as security reasons, the border needs to remain not a line of separation, but a membrane of connection. The Bush and Obama administrations embarked on strengthening the U.S.-Mexico border by adding detection technologies and significantly increasing human resources devoted to patrolling the border. The U.S.-Mexico border is already tight and many fewer people manage to cross it than did a decade ago. The level of arrests of those attempting to sneak across is high. In many areas where a wall is not already constructed, physical conditions do not easily allow it and the costs for it—physical, environmental, or to cross-border Native American communities—are enormous. Donald Trump claimed that the wall would cost only $12 billion. Other estimates put the cost at $285 billion, with each U.S. taxpayer having to pay some $900 in new taxes.9 He proposed that "remittances derived from illegal wages" would pay for the financial costs of erecting the fence. They won't. Even if there were a way to distinguish and trace legally and illegally-derived remittances (a very complex financial forensics task that remains elusive for banks in preventing money-laundering or the financing of terrorism), the total level of remittances Mexicans sent home in 2014, including from the very many living in the United States legally, was $23.6 billion.10 A tiny fraction of the likely cost of the wall.
Nor can every tunnel or wall breached be detected in time. Already, many remote sensors and other technological assets have greatly increased the border's visibility, enabling a rapid response by border patrol agents. But even so, traffickers are adapting: The tighter border has led to an increase in the use of drones to smuggle contraband across the border. And as in Europe, people can be smuggled in by boats. Instead of devoting large amount of taxpayer money on erecting physical barriers, the Trump administration should explore ways to further deploy cheaper, smarter technologies along on the border as a way of delivering on his key electoral promise.
During the presidency of George W. Bush, two factors significantly reduced illegal immigration from Mexico to the United States: The U.S. recession cut jobs in construction and manufacturing, reducing opportunities. More patrols and signal intelligence was deployed to the border, making illegal crossings harder. One unintended consequence of the tighter border was to compel those who succeeded in crossing to stay in the United States, instead of moving back and forth between Mexico and their families there and the United States. Instead of cracking down on illegal workers through raids at plants hiring them, the Obama administration targeted U.S. employers of undocumented workers, greatly expanding reporting requirements and investigations and stiffening penalties. But the Congress was unable to seize the opportunity to pass immigration reform.
The United States also put a lot of pressure on Mexico on tighten its southern border with Central America and limit the flow of migrants from Central America to the United States through Mexico. If President Trump adopts very confrontational policies on the U.S. border for Mexico and in hunting and deporting undocumented workers, Mexico can retaliate by ending border security cooperation with the United States on both its northern and southern border, a dangerous and counterproductive outcome for both countries.
[T]he border needs to remain not a line of separation, but a membrane of connection.
Hopefully, President Trump will learn soon that good intelligence sharing, cooperation in policing, and trust among the neighbors are also crucial for achieving effective security at the border.
The new U.S. administration should also reinforce efforts to improve the efficiency of merchandise movement across the border by expanding goods inspection away from the border, deeper into Mexico and United States, and close to loading points. Establishing such secure container monitoring away from the border and modernizing the flow of commerce across the border as part of the concept of border security were a crucial element of the so-called Merida Initiative 2.0, which the United States and Mexico signed during the early part of the Obama administration. In some parts of Mexico, this modernization has been a great success, significantly reducing wait times at the border and improving trade efficiency and border security. In other parts of Mexico, where insecurity and corruption persist, such as Michoacán, there is a need and many opportunities to improve such infrastructure through mutual cooperation. The new U.S. administration should continue to cooperate with Mexico on improving rule of law and reducing corruption. This is good for security and public safety in both countries, and will also facilitate trade.
In short, 21st century border security is not merely about the line of separation. 21st century border security is a broader concept that crucially entails building cooperative relationships with one's neighbors and understanding how intertwined U.S. and Mexican communities are.
Improving policing in the United States
It is remarkable that despite extraordinary and once-again escalating criminal violence in Mexico since 2006, the U.S. criminal market has remained by and large peaceful, with violent crime rates falling for two decades in most of the United States.
Violence from Mexico has not spilled into the United States (though Trump would have you believe otherwise), even though Mexican drug trafficking groups are the dominant suppliers of illegal drugs in the United States. There are exceptions. Chicago is one example of a city where criminal violence remains distressingly high for multiple reasons, including that the local Latin- and African-American gangs there fight over local drug distribution markets supplied by the Mexican criminal groups. Reducing homicides and improving policing in Chicago and in other U.S. cities—such as Baltimore and New Orleans, where violent crime has been persistent or rising—is an urgent priority. Among the tools available are focused deterrence approaches pioneered in Boston in the early 1990s and successfully adopted in other U.S. cities. They prioritize law enforcement targeting of and social intervention with the groups and actors most likely to initiate violence.11
An antagonistic U.S.-Mexico relationship will not help reduce persistent crime problems in both countries. Indeed, for a decade, the two have embraced the principle of joint responsibility, with the United States recognizing its responsibility for its drug consumption and illegal weapons flows into Mexico. Cooperation between the countries is necessary for effectively tackling organized and disorganized crime. But so is cooperation among police forces and local residents.
Pushing local police forces to check immigration papers—à la the Arizona SB 1070 regulation, obligating them to prioritize hunting undocumented residents—will ultimately have detrimental effects on law enforcement. The Bush administration tried that policy: It did not help reduce crime, and local police departments resented it and found it counterproductive, diverting them from other anti-crime priorities and alienating local communities. Communities will shut up and refuse to interact with police forces, and alienation and refusal to cooperate with law enforcement units can escalate, people may protest against police presence, and vital information on serious organized crime can be lost. In order to get to know and stop criminals, the police need to know and be accepted by the community.
The opposite of a policy that divides communities and alienates minorities is needed: public safety requires close cooperation with local communities, not racial or ethnic profiling. Protests by African Americans against excessive and heavy-handed policing and inappropriate killings by police should have driven that home to President-elect Trump. To reduce violent crime and effectively act against gangs, as Donald Trump also promises, requires reaching out to communities, establishing citizen-police liaison committees, and finding out what crimes actually most threaten local communities, not ostracizing minorities.
Increasing police recruitment from among minorities groups, including Hispanic but also Muslim communities, is a far more useful tool. Such officers will be able to better understand local communities and develop their trust. This is particularly important for dealing with lone-wolf terrorist attacks where the most important "responder"—and often the only source of intelligence that a lone wolf attack is in the making—can be the family, friends, and neighbors of a potential attacker. Beyond specialized counterterrorism units, such as fusion centers and task forces, it is local communities that can know about and prevent a lone-wolf attack by providing ground-up intelligence. Such good community-police cooperation is all the more necessary in smaller cities that will not be able to marshal counterterrorism resources on the scale of large cities, such as New York. Thus neither Muslim, Hispanic, nor African-American communities should be ostracized and mistreated.
There are many other aspects of improving policing, corrections systems, and criminal justice broadly in the United States. Reducing—not increasing—prison populations in the United States is one of them. Crucially, reducing shootings and killings by U.S. law enforcement forces—as well as violence against them—must be a top priority. Effective policing is about communities feeling protected by, and allied with, the police, not shying away from them.
Improving policing and rule of law in Mexico
Being good neighbors and partners in trade and in security requires that the Unites States and Mexico maintain frank conversations even about sensitive issues, such as security. Such conversations should be in the spirit of cooperation and mutual assistance, not maligning the Mexican people and humiliating the Mexican government as candidate Donald Trump did. However, the new U.S. administration must recognize public safety and security issues in Mexico remain incomplete, concerning, and detrimental to the Mexican state and people. Violence—including homicides—increased over the past year, back to extraordinarily high levels, and institutional and rule of law reforms have been inadequate and need to be deepened and strengthened.
Overall, the Mexican government must develop a comprehensive law enforcement strategy beyond high-value targeting, sharpen its anti-crime socio-economic policies, and better integrate them with policing. The United States should remain a committed partner in that effort. It can and should cooperate with Mexico in adopting these concrete policy improvements:
Making interdiction more strategic
Interdiction in Mexico and police actions against Mexican criminal groups must move beyond the current nonstrategic, non-prioritized, opportunistic targeting posture. The most dangerous groups should be targeted first, with an eye toward local stability. Targeting plans should be based on robust assessments of what kind of violence interdiction and police actions will trigger. Both the United States and Mexico must stop being in denial of the fact that the current opportunistic targeting perpetuates and exacerbates violence. Plans to mitigate and prevent such outbreaks of violence following law enforcement actions, such as through force prepositioning, must finally become part of strategic analysis and law enforcement practice.
Switching from high-value targeting to middle-layer targeting
Interdiction should shift away from predominantly high-value targeting to middle-layer targeting. This may seem a marginal technical change; in fact, it has profound positive implications regarding the ability of criminal groups to react to interdiction hits vis-à-vis law enforcement agencies and toward each other—overall limiting their capacity for violent reaction. Although applauded by the United States, high-value targeting—that is, going after the so-called criminal kingpins—has led to criminal group fragmentation and internecine violence in which the Mexican public has been caught. Without a corresponding strengthening of the authority of Mexico's law enforcement and justice institutions, still an unfulfilled promise, such fragmentation has perpetuated violence.
Demanding as it is in terms of strategic intelligence, targeting the middle operational layer of a criminal group—and as much as possible, in one interdiction sweep—debilitates the group far more profoundly. It also helps mitigate chances that new violence will break out.
That does not mean that leaders of criminal groups should be given an out-of-jail card. Both for normative and justice reasons, they need to be brought to justice. However, simply taking them out without arresting the middle layer underneath them will allow them to regenerate quickly and will exacerbate the debilitating violence.
Keeping law enforcement focus on areas where violence had declined and now is increasing again
In its remaining two years, the Enrique Peña Nieto administration must expand its law enforcement focus to areas where violence had declined, but now is increasing again, such as Tijuana and even Cuidad Juárez. The federal Mexican government and the United States should work with local authorities to deepen police reform and institutionalize rule of law in those areas formerly hailed as success cases. Working with federal officials, local police officials should analyze why violence is rising again and how to respond proactively and strategically to end the escalation as fast as possible. The Mexican federal government must also analyze why violence has been expanding to many previously-peaceful parts of the country, and how to reinforce the stabilization dynamics there by strengthening law enforcement and the rule of law.
Resurrecting momentum on police reform
In order to strengthen the deterrence and response capacity of its law enforcement, the Peña Nieto administration also needs to double up on police reform, by enhancing police capacity and protocols, beefing up vetting and reducing corruption, adopting proactive and knowledge-based policing methods, achieving a sufficient density of permanent-beat deployments, and developing local knowledge. Finally, undertaking a deep and robust reform of Mexico's local police forces (which are separate from national and state police forces) is a must. That includes strengthening both their capacities and accountability.
Strengthening law enforcement deterrence capacity, effective prosecution, and justice
Mexico's new accusatorial justice system formally came into effect in 2016. However, in many Mexican states, it has a long way to go to become fully functional. Countrywide, the effective prosecution rate of violent crimes remains the same meager two percent that it was in 2006 when President Felipe Calderón embarked on public security and criminal justice reforms and took on Mexican criminal groups. This means that an astounding 98 percent of violent crimes still go unpunished; and that is the reason why Mexico's law enforcement continues to profoundly lack deterrence capacity. Criminals still overwhelmingly believe that getting away with even violent crime is easy. The Peña Nieto administration and its successor must prioritize increasing effective prosecution rates, by encouraging better cooperation between prosecutors and police forces and continuing to provide better training and resources for prosecutors and police chiefs at the federal, state, and local levels.
Finally becoming serious about human rights and accountability
Reducing impunity and strengthening the rule of law should animate the overall approach. Such a broad conceptualization includes avoiding short-term expediency deals with vigilante militias, even when they are temporarily popular in particular locales. It also includes scrupulously adhering to human rights and civil liberties protections. Seriously cracking down on and prosecuting extrajudicial killings, disappearances, and torture is an indispensable element, but hardly sufficient. Going after other abuses as well as political corruption, regardless of party allegiances, is equally necessary.
Integrating anti-crime socio-economic interventions
Socioeconomic measures often are a crucial element of effective anti-crime strategies. If well designed, they can address the root causes of crime and they can build bonds between local marginalized populations and the state and help dissolve the bonds between local populations and criminal groups. In short, they promise to strengthen state capacity and increase the legitimacy of the state.
Mexico should continue incorporating such socio-economic tools in the package of its anti-crime efforts. It should also fund them robustly. But the logic and mechanisms of specific socioeconomic anti-crime projects should be articulated and clarified, as well as subject to careful evaluation and monitoring. The projects need to be better connected and integrated with one another in a particular area, not discrete isolated programs. Assessments of cross-boundary dynamics and interactive processes across areas of intervention and between polygon and non-polygon areas should be built into the projects' designs. It is also crucial to integrate the projects' designs with local law enforcement efforts.
The issues of trade, border security, and public safety hardly exhaust the agenda of U.S.-Mexico cooperation. Although they were featured in the 2016 U.S. presidential election and will be crucial components of the new administration's Mexico policy, the United States and Mexico will need to cooperate on a host of other matters. These include energy cooperation to build clean energy sources for both countries and mitigate climate change. Even though President-elect Trump has been skeptical of the reality of climate change and had promised to revive and increase U.S. fossil fuel consumption, clean energy—not fossil fuels—is the right way to go. Other large areas of the bilateral relationship comprise a broad range of environmental issues—from improving water sustainability and reviving joint watersheds to combatting cross-border and global illegal trade in wildlife in which both countries are crucial actors. Cooperation, not a one-sided or antagonistic relationship, will help both countries to improve our peoples' well-being.
Footnotes
Maggie Severn, "Trump Pins NAFTA 'Worst Trade Deal Ever,' on Clinton," Politico, September 26, 2016, http://www.politico.com/story/2016/09/trump-clinton-come-out-swinging-over-nafta-228712.
Data in this paragraph are from M. Angeles Villareal, "U.S.-Mexico Economic Relations: Trends, Issues, and Implications," The Congressional Research Service, Report No. 7-5700, April 20, 2015: 2-3.
U.S. State Department, U.S. Embassy – Mexico City, "Bilateral Trade Factsheet," August 2013, http://photos.state.gov/libraries/mexico/310329/sept13/Bilateral-Trade-0913.pdf.
Cited in Joshua Partlow, "For Mexicans, the Donald Trump Candidacy Is Getting Scarier," Washington Post, August 18, 2015, https://www.washingtonpost.com/world/the_americas/for-mexicans-the-donald-trump-candidacy-is-getting-scarier/2015/08/18/b603af1b-b06f-4cd9-a3af-82401e85f363_story.html.
Nicole Akoukou Thompson, "Hispanic Consumers to Spend $1.3 Trillion in 2015, Prompting National Economic Growth," The Latin Post, September 28, 2015, http://www.latinpost.com/articles/82555/20150928/hispanic-consumers-will-spend-1-3-trillion-in-2015-prompting-overall-economic-growth.htm.
Jeffrey Humphreys, "The 2015 Multicultural Economy," Selig Center, Terry College of Business, September 2015, https://estore.uga.edu/C27063_ustores/web/product_detail.jsp?PRODUCTID=4606.
Mamta Badkar, "Here's the Real Economic Impact of Mexican Immigrants on the U.S.," Business Insider, July 29, 2012, http://www.businessinsider.com/mexican-immigration-us-economy-2012-7.
Data from a 2015 biannual Mexican government agency Coneval's report to the Mexican Congress reported in Joshua Paltrow and Gabriela Martinez, "Mexico's Economy Was Support to Soar. It's Starting to Flop," Washington Post, August 8, 2015.
"Trump's America," The Economist, September 5, 2015, http://www.economist.com/news/leaders/21663225-why-donald-dangerous-trumps-america.
"Mexican Remittances Jump 7.8% in 2014," Associated Press, February 3, 2014, http://www.nytimes.com/aponline/2015/02/03/world/americas/ap-lt-mexico-remittances.html?_r=0.
See, for example, David Kennedy, Don't Shoot: One Man, A Street Fellowship, and the End of Violence in Inner-City America (New York: Bloomsberry, 2011); and David Kennedy, Daniel Tompkins, and Gayle Garmise, "Pulling Levers: Getting Deterrence Right," National Institute of Justice Journal (236), 1998: 2-8; Anthony Braga, "Getting Deterrence Right?" Criminology and Public Policy, 11(2), 2012: 201-210; Anthony Braga and David Weisburd, "The Effects of Focused Deterrence Strategies on Crime: A Systematic Review and Meta-Analysis of the Empirical Evidence." Journal of Research in Crime and Delinquency 49(3), 2012: 323-358; Anthony Braga, "The Effects of Hot Spots Policing on Crime," American Academy of Political & Social Science, 578 (November 2001): 104-125; Mark Kleiman, When Brute Force Fails: How to Have Less Crime and Less Punishment (Princeton: Princeton University Press, 2009); and Vanda Felbab-Brown, "Targeted Deterrence, Selective Targeting, Drug Trafficking and Organized Crime: Concepts and Practicalities," IDPC-IISS-Chatham House, Modernizing Drug Law Enforcement, Report No. 2, February 2013, https://www.brookings.edu/wp-content/uploads/2016/06/drug-law-enforcement-felbabbrown.pdf.