Report
Improving All Types of Saving With the UK's Expanded Retirement Savings Platform
Editor's Note: this article originally appeared in the 2012 Print Version of AARP: The Journal.
Using one platform to offer a variety of services
Known in the UK under the term "corporate platform" to indicate that it expands options available on the employer's benefit platform, the development allows employees to use the employer's retirement savings mechanism to save and invest for additional nonretirement purposes. When the corporate platform is fully implemented, employees will be able to man­age almost all of their investments and savings plans from one location, thus giving them a con­solidated view of their entire financial status. If carried to its full potential, the expanded saving platform will allow employees to shop for sav­ings products, among options that are available on the platform, instead of having to seek them out from individual suppliers—a search that often takes up work hours. Of even greater value, it gives employees one source to go to for indi­vidualized advice or financial literacy training.
The enhancement has special significance in the UK, where by fall 2012, the larger employers that don't offer any other type of pension or retirement savings plan, must begin to automatically enroll their employees into basic retirement savings accounts. This requirement is causing a great deal of discussion about the future role of employer-provided benefits, as well as recon­sideration of the fees and services included in a traditional package. The platform enhancements allow an employer to differentiate its employee benefit package from the required basic account structure. It also gives younger employees a benefit of more immediate value, than they would have from a retirement savings account that they won't access for a good 40 years.
Presentations from a variety of service providers at an October 2011 summit hosted by Pensions Insight, a UK trade journal, showed that the platform can be easily customized to meet the special needs of a specific workforce. Using a single computer interface, employees can select from a wide variety of savings and investment options that are appropriate for their income level and stage of life. Thus, an upper income manager who manages his or her own finances could see more sophisticated products, while an entry-level worker sees more basic sav­ings products. Live presentations by financial professionals who explain what is available on the computer platform add to the system's value and increase its use.
A place to provide choice and to build financial literacy
The platform will have special value for moderate- and lower-income employees. While higher salaried employees may appreciate the opportunity to build their investments, the real value of the platform will be to enable moder­ate- and lower-income workers to find savings opportunities that they might otherwise miss because they don't know where to go, are uncertain about what is a fair price, or for a variety of other reasons. Because employees tend to believe that services included on the corporate platform are implicitly endorsed by the employer, they usually have greater faith that the services are from legitimate providers at a fair price.
Employees at all levels can also use the site to receive guidance on individual products or basic financial literacy training. Individuals can choose from a range of options, from short videos on a specific topic by experts or fellow employees, to longer connected courses designed to meet the needs of specific age or income groups. Use is increased when employ­ees receive emails or text messages geared to birthdays or other life events, or generated after the employee visits a specific part of the website.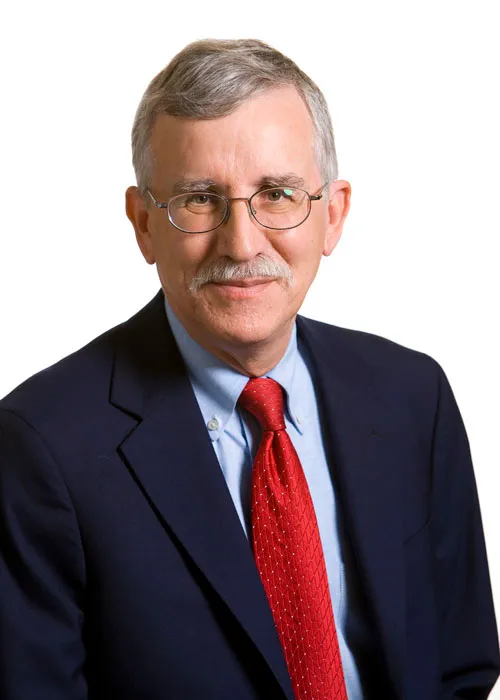 Understanding the value of peer evaluations to motivate others, some providers include a place where employees can post feedback about spe­cific products or savings choices. These postings help to guide other employees' decisions and build the reputation of the platform as a source of unbiased information. The site can also include links to outside advisors who can answer specific questions, guide employees to another site for more information, or perform other services either online or over the telephone.
Differing age groups can be contacted and guided through different technologies. At the UK platform summit, David Harris, of Tor Financial Consulting, showed that younger employees preferred different communication methods than either older workers or the usual way employers provide information. However, the platform is able to use a wide variety of methods and is equally effective no matter which is used.
The platform's value to international policy makers
Although the UK's platform is intended as an enhancement to employer-provided benefits, it can also be used for a wide variety of policy goals, as the basic structure can be easily adapted to meet almost any nation's specific tax and savings system. In the United States alone, policy experts have proposed dedicated savings accounts for nonretirement purposes ranging from unemployment benefits and retraining, home purchases, health care, and long-term health care coverage, to repaying student loans or building college balances for children or grandchildren. However, if all of these various accounts were established and funded, it is doubtful the employee would have any money left for food, clothing, and shelter.
Rather than having a host of specific savings programs, employees may be better served by more flexible accounts usable for a variety of purposes, as outside developments or chang­ing needs dictate. The platform concept would allow individuals to choose which purposes they need to save for and how much to save for each. Combined with targeted guidance or education, this structure could expose individuals to pos­sibilities they might not have considered before.
The structure is ideally suited to employment situations, but it could also be used by the self-employed or by consultants at sites aimed specifically at them and sponsored by trade associations, unions, or even government agen­cies. While their circumstances may preclude payroll deductions, the same products could be offered through direct debits to bank accounts.
The added value of nudge
The flexibility of the platform allows it to be used by employees with all levels of financial sophistication, but new participants would benefit from a variation on automatic enroll­ment that places certain amounts, in addition to the retirement savings amount, into a general savings account or similar vehicle. The automatic savings amounts deducted need not be large, and where the law allows, could vary according to employee age, with a larger proportion of the overall deduction going to nonretirement purpose for younger employees and to retirement for older ones.
As with automatic retirement enrollment, the employee would have the ability to vary amounts, divide the total among various accounts, and even stop all future contributions. However, automatic enrollment would offer workers direct experience with the nonretire­ment side of the platform. By varying enrollment in various accounts according to employees' age, automatic enrollment could encourage them to consider saving for various purposes, such as a first home, college tuition for children, or additional health services.
Improving retirement security
Although the platform is applicable to a wide variety of other uses, its primary purpose is to build retirement security. Before retirement, the platform helps employees understand how to save, what they have, and how much more they need for a comfortable lifestyle. The other savings provide funds that can be used in the event of an emergency, thus helping to reduce leakage from retirement accounts in countries that allow early access to that money. At retire­ment, the platform helps individuals to see what other assets are available, and what loans or other liabilities must be factored in. In the UK, it is also being used to encourage individuals to use annuities and add them to their invest­ments. The UK experience can help to guide US policymakers in their efforts to increase the use of similar products.
The enhanced information and flexibility of the corporate platform should help individuals to better understand their finances and how to meet their goals. It moves retirement savings plans from a minor part of employees' financial lives, to a central feature that has many more uses than just an event many years in the future. This promotes regular use of the platform, and a fuller understanding of what is necessary for a comfortable retirement.