The term "partnership" in German has a strictly business connotation without any hint of friendship or affection. A partner is someone with whom you participate, a teilnehmer; partnership is an open business relationship, offene Handelsgesellschaft. While the term can extend to a partner on a sports team, a colleague, or even a marriage, its neutral meaning is what is intended in this discussion of the contemporary Germany-Turkey relationship. Although there is little warmth or identification in this partnership today, it is founded on real mutual interests and dependencies that are more important than the lack of common values or mutual admiration. Germany and Turkey have a special relationship unique among European countries, as they are linked by the large population of people of Turkish origin living in Germany, which totals 3 million people. Add to this an extensive economic relationship and important strategic concerns, especially regarding refugee flows, and the result is two closely interwoven polities. Yet today, these interests are under greater stress than at any time in the past decade, as the gap in national values and identification has widened. A recent public opinion poll in Germany indicates that Turkey ranks lowest in trust as a partner among eight key countries, and the clashes at the highest levels of government have been unprecedented.
Author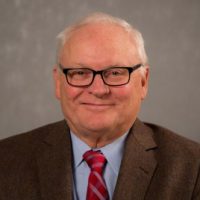 Senior Fellow -
American Institute for Contemporary German Studies
This paper looks at how the complex and intertwined relationship between Germany and Turkey is viewed in Germany. It examines the political legacy of the Angela Merkel years and her policies toward Ankara, the views of the general German public and of the main German political parties, and the impact of the large Turkish-origin population living in Germany. It also examines the German-Turkish economic relationship and the clash between values and interests in German policy, which have come into a high state of tension in the wake of the Syrian refugee crisis, the failed military coup in Turkey, and what Germans consider Turkey's "hostage diplomacy." It concludes that Germany needs to take a long-term approach in dealing with Ankara and should pursue a policy toward Turkey as a whole, rather than a policy aimed strictly at Turkish President Recep Tayyip Erdoğan.