Op-Ed
Who is Saving the World?
At this weekend's World Bank/International Monetary Fund meetings here in D.C., Americans can expect to hear their country condemned for its repeated refusals to do enough to right the world's wrongs.
Government ministers from around the world will say it politely, protesters will chant it noisily, but the basic message will be the same. What they conveniently forget, however, is that America is hardly alone in not living up to its promises. From governments to international organizations to corporations to nongovernmental organizations, a new report shows just about everyone earns a failing grade on efforts to carry out goals the world has set for itself.
Virtually all governments adopted the United Nations Millennium Declaration in 2000, which set forth an impressive-sounding global agenda: reduce the incidence of war, take serious action on terrorism, halve global poverty and hunger by 2015, turn the tide of AIDS and malaria, ensure every child a basic education, promote the whole range of human rights, and halt rapid degradation of the global environment.
This list is not wishful thinking. Most of the goals are readily achievable, and some are already on track. Given current events, it is surprising but true that the number of armed conflicts has been declining for years, and no new internal wars broke out in 2003. Europe has stabilized its emissions of the greenhouse gases that contribute to climate change.
East Asia has already more than halved the proportion of people subsisting on less than $1 a day — the official global poverty line. Latin America has succeeded in putting nearly every primary school-age child in school.
Even in Africa, usually seen as the world's basket case, 14 countries have been growing more than 5 percent a year, and effective leadership has led to dramatic strides against AIDS in such countries as Uganda.
But more often than not, the world is still falling far short. The Global Governance Initiative, a watchdog project sponsored by the World Economic Forum, has evaluated the efforts of governments, international organizations, the private sector, and civil society in seven areas: peace and security, poverty, hunger, health, education, environment, and human rights.
Authors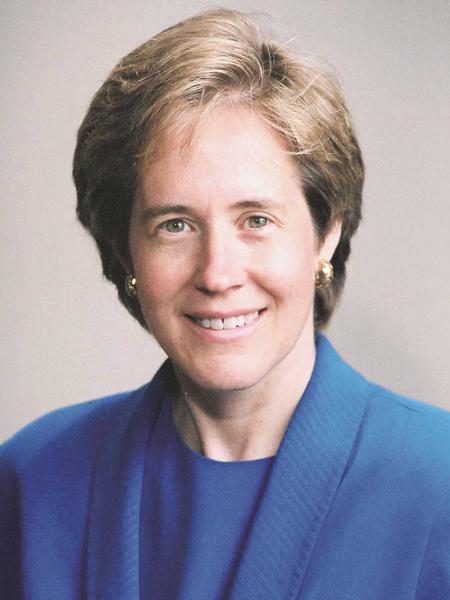 Former Brookings Expert
Professor of Public Policy -
School of Social Sciences, Singapore Management University
Member of the Managing Board
Although the expert groups worked separately, their findings have a chilling consistency. At best, the world devotes about a third of the effort necessary to meet these vital goals.
Who is to blame? Governments bear the brunt of the responsibility — they are the rule-setters, the regulators and taxing authorities, not to mention the ones who adopted the global goals in the first place. Although their rhetoric is getting better, action remains grossly inadequate. Despite the Bush administration's much-touted promises to increase foreign aid (from very low levels), actual spending falls far short of the pledged amounts. Too many governments remain indifferent and/or riddled with corruption.
Even a world of dedicated and competent governments, however, couldn't do it all. They need the help of the private sector, civil society and the world's alphabet soup of international organizations. More than 1,000 large corporations have at least accepted they have some such responsibilities beyond core business operations, signing on to the United Nations Global Compact of private-sector human rights and environmental goals. That's nice, but it is a minuscule fraction of the more than 60,000 multinational corporations.
International organizations are supposed to be the places where governments come together to solve problems and achieve shared goals, delegating the specifics of implementation to the organizations' staffs.
But the World Bank and IMF have yet to reconcile the global goals with their strategies for aiding developing countries. As top officials discuss global development this week, they should consider how to move beyond the usual short-term thinking.
We all must do better. These goals are not high ideals. They are fairly minimal steps toward a more just, stable, safe and prosperous world. As the report says, "History is likely to judge all of us more for our progress towards these goals than for marginal changes in GDP or the rise of stock indices. Given the record in 2003, history's judgment is unlikely to be flattering."