Op-Ed
The Year China Showed its Claws
In recent months Beijing has been cracking down at home and lashing out abroad. China watchers are perplexed about the origins and implications of the new assertiveness. Many believe a threshold has been breached and that China is going to become more difficult to deal with. Others see merely the 30-year pattern of fang and shou, opening and closing, in which one step back is followed by two steps forward.
Since the adoption of a fairly progressive decision on intra-party democracy at September's plenary session of the Chinese Communist Party Central Committee, political reforms have stalled. The foreign business climate has also deteriorated badly, with multinationals complaining of a host of new operating constraints and protectionist measures. Some western executives with long experience in China say it is the worst they have seen since 1989-92. Meanwhile, the country's trade and currency surpluses continue to balloon.
In October the world witnessed a powerful military parade displaying the People's Liberation Army's new advanced weapons. This was followed by heavy-handed Chinese management and censorship of President Barrack Obama's visit to China in November. In December, China effectively blunted pressure for binding and verifiable climate control measures at the Copenhagen summit; dissident Liu Xiaobo was sentenced to 11 years in prison; and the (perhaps unwitting) British heroin smuggler Akmal Shaikh was executed, despite dozens of high-level entreaties by the British government.
Since the beginning of the year, Sino-American relations have been buffeted by Google's complaints of cyber-hacking, arms sales to Taiwan, US complaints about the strength of the renminbi, and China's blocking of further sanctions against Iran's nuclear programme. Bilateral military exchanges have been suspended and the rhetoric is ratcheting up daily.
It is not over: Mr Obama will meet the Dalai Lama in Washington on Thursday, which will trigger renewed Chinese fury and further suspension of bilateral exchanges. More Chinese dissidents have recently been sentenced to lengthy jail terms, and the two countries are preparing to exchange a series of retaliatory trade tariffs and anti-dumping duties.
The US is not the only country having difficulties with China. The European Union has a variety of complaints. India-China relations are also in a bad patch over border disputes and the activities of the Dalai Lama. Some south-east Asian nations are disconcerted by China's newly assertive attitude on several regional issues. China and several Latin American countries are experiencing trade and economic frictions. There is a growing backlash against Chinese resource extractions in Africa. Australian-Chinese relations are still strained by the Rio Tinto-Chinalco deal that went sour last summer, and by the subsequent arrests and pending trials of Rio staff in China. Even Russia – China's vaunted strategic partner – has grievances over trade, immigration and arms sales.
On all these issues, China's government spokesmen and officials have adopted a tough and uncompromising attitude. In several sets of ongoing bilateral negotiations, foreign diplomats in Beijing report a new truculence and unwillingness to compromise on China's part. Meanwhile, Chinese think-tank analysts seem oblivious to the dramatic downturn in their country's reputation. Global opinion polls on China have been generally negative (except in Africa) since 2008, but are now sinking lower.
So what is going on? Conservatives in the west argue that we are merely seeing the true colours of an aggrieved rising power that wishes to challenge the status quo. Many Chinese commentators point instead to a western-triggered global financial crisis that has vindicated China's development model and given it new confidence. Meanwhile, analysts who have argued that the country is moving inexorably towards greater openness and reform are beginning to re-examine long-held assumptions.
Alternative explanations also exist, which are not mutually exclusive. One is that a leadership transition is under way in the run-up to the 2012 Party Congress, and that during such periods China becomes more caustic while candidate leaders try to prove their nationalist credentials. A related hypothesis is that China's rulers believe the country is beset by numerous socio-economic problems and feel their rule is fragile – thus they divert attention with nationalistic rhetoric.
Another interpretation is bureaucratic: that the security services and conservative party factions have trumped reformers and are trying to exert renewed authoritarian control over several policy spheres. Others believe that China's foreign policy "realists" have won a long-running debate about China's international posture and that those in favour of multilateralism and international co-operation are in eclipse (the realists argue that China should protect its own narrow national interests). Then there are those who hold that China's "netizens" and hyper-nationalist citizens are pushing the government to be tougher internationally – especially vis-à-vis the US.
There is some truth in each of these explanations. The Year of the Tiger is known to be turbulent, and it is beginning true to tradition.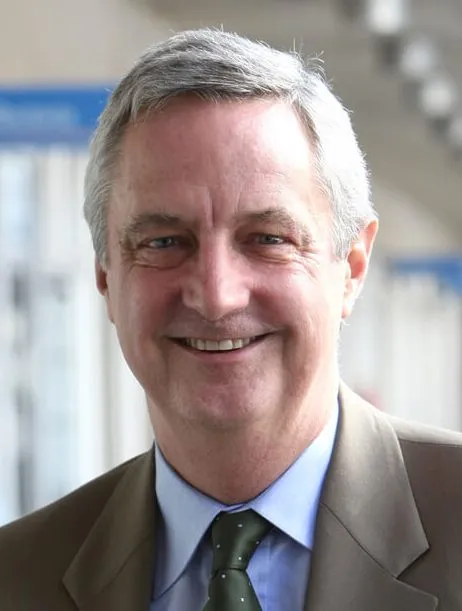 Professor of Political Science and International Affairs
Director, China Policy Program -
Elliott School of International Affairs, The George Washington University