The shared interests of Afghanistan and the United States have taken dramatic steps forward in recent weeks, and a success that Americans can be proud of is within reach. But there is also a real danger that we will throw away the gains we have made unless we capitalize with small investments that can enable significant payoffs.
After a drawn-out electoral squabble, Afghan political leaders peacefully reached an innovative compromise — a radical departure from decades of coups, revolutions and warfare. More important than any fraud during the election is that the joint administration of President Ashraf Ghani and Chief Executive Abdullah Abdullah represents a mandate of more than 70 percent of the electorate for the political reforms Afghanistan desperately needs. As both leaders said in meetings last week, they are off to a strong start.
The day after the inauguration, the new government signed a long-awaited security agreement with the United States and a companion agreement permitting NATO forces to remain after 2014. A significant bank fraud case has been reopened. And Afghan security forces, which successfully protected two rounds of the election, continue to acquit themselves well in combat — quite unlike the Iraqi army — even as they face problems and require continued international support.
The new government still has to prove it can improve governance and boost the economy. Failure is possible. But much has already been accomplished, including improvements in health programs, the status of women and the Afghan army. None is a complete success. But after 13 years of war, death and expenditure, the United States has built a foundation for success. Now it is important to carefully weigh comparatively marginal investments and minor policy changes that can sharply improve our chances of success. We cannot let ourselves be prisoners of old timelines as conditions change.
For example, because the security agreement took a long time to complete, many NATO nations held off on deciding how much they will help in the training of Afghan forces in 2015. A major diplomatic push is now needed to secure fewer than 2,000 additional personnel. We should be capable of this even as Washington grapples with crises elsewhere. Without this small additional contingent, we could find ourselves closing important bases just when they are needed most for advising Afghans and demonstrating support for the new government as it undertakes reforms. This would be a damaging signal to send at a critical time. Furthermore, U.S. forces are due to be reduced to below 10,000 troops by Jan. 1. Instead of holding rigidly to the timetable for this reduction — which for all intents and purposes cannot be reversed — it would make sense to delay it a few months to give time for the diplomatic process to spur our allies.
The Afghan security forces have held most of their ground even while taking high casualties. Again, the difference with Iraq is significant. But the savage war in Afghanistan will continue as long as insurgents have sanctuaries in Pakistan and governance is not improved. The Afghans will be doing the fighting, but we should be prepared to assist with critical air support, intelligence and institutional development until they possess the needed capabilities. Under current rules, as of Jan. 1, the NATO commander can use airpower to protect the troops of the 26 countries engaged in Afghanistan — but not the Afghans themselves. This should change.
We are building an Afghan air force, but the effort was started late, and major U.S. contractual mistakes have left the Afghans without adequate air support. Never in the planning process did anyone expect that Afghans would be ready to provide their own air support by 2015. We should not wait for things to fall apart — as they have in Iraq — before we move to address this problem.
And then there is money. There has been waste. There has also been meaningful aid delivery and capacity-building, as the three of us just witnessed in our most recent trip to Afghanistan. The U.S. development budget for Afghanistan has been reduced from more than $2 billion to about $850 million. The lower figure is manageable, but with a new government promising serious action against corruption, now is not the time to put it under more strain with deeper reductions.
These are small steps: taking a flexible approach to pulling out forces, engaging our allies to secure additional troops, allowing the air support that will be in country anyway to aid the Afghan forces, giving the necessary help in intelligence, as well as maintaining our assistance for two or three years. Such adjustments could pay large dividends for years to come. And the decisions need to be made now, before changes that are moving forward on autopilot squander the opportunity that's before us.
This piece was originally published on The Washington Post.
President, American Academy of Diplomacy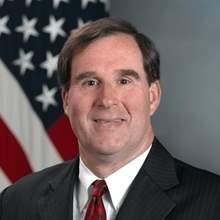 Nonresident Senior Fellow -
The Atlantic Council