The Pakistani government has successfully brought together the Afghan Taliban and the Afghan government to discuss ending the war. Can Pakistani Prime Minister Nawaz Sharif actually broker that problematic peace?
In Murree, Pakistan, this week, senior officials from the Kabul government met with representatives of the Taliban including the notorious Haqqani branch of the movement. The two sides agreed to meet again after the holy month of Ramadan, which ends next Friday. The Pakistani Foreign Ministry called this a breakthrough. American and Chinese diplomats were observers to the Murree talks.
Afghan President Ashraf Ghani has made opening a political process with the Taliban his top priority since his election and he has focused on getting Pakistan to deliver the Taliban. As he explained to me when he was in Washington this year, only the Pakistanis have the leverage and clout to make the Taliban talk. He was quick to note that it is a long shot but worth trying. A military defeat of the Taliban is unlikely at best, maybe impossible.
Ghani is right about the leverage. Pakistan's army and its Inter Services Intelligence directorate, or ISI, have been the Taliban's patron since the mid-1990s. They provide safe haven, training, expertise, and fund-raising help for the insurgents. They help plan their attacks on U.S., NATO and Afghan forces. They give Mullah Omar, the self-proclaimed Commander of the Faithful, protection in Quetta and Karachi, where he has hidden since 2002.
Prime Minister Sharif understands the connections between the ISI and the Taliban. This is his third time as PM. (He was ousted in a coup in 1999 by the army and spent years in exile in Saudi Arabia.) He also understands that if the Taliban win the war in Afghanistan it will create a dangerously extreme regime on his border, probably with irredentist claims to half of Pakistan.
The prime minister appears to have persuaded Chief of Army Staff General Rahel Sharif (no relation) to give peace a chance and get the ISI to help get Taliban representatives to Murree. How much they speak for Mullah Omar is unknown; whether they represent the Quetta Shura that runs the insurgency is also unclear. But it's a start.
It's also unclear whether the ISI and army are really altogether on board with the PM. Taliban attacks in Kabul have escalated sharply this year and the Taliban have scored impressive victories across the country. It may well be that General Sharif favors a fight-and-talk strategy which gives lip service to negotiations but places primacy on military operations. Many Afghans believe that is what is happening and that Ghani is being played by the ISI. But the talks in Murree have been the first significant evidence that Ghani's approach may work.
The Islamic State (or ISIS or ISIL) is a spoiler in this process. It has emerged as a small but influential force in Afghanistan this year, recruiting hard-liners from the Taliban and creating a more extreme jihadist presence in the region.
Washington should let this peace process be led by Afghans and Pakistanis. Kabul and Islamabad are the right parties to make a dialogue work.
What Washington should do is remove its self-imposed timeline on Afghanistan policy. President Obama has promised to end America's military role in Afghanistan by December 2016. This deadline is totally artificial and arbitrary but it has a pernicious influence on every party in the conflict. It encourages intransigence and non-commitment. Why make a deal now when waiting until 2017 may enhance your posture?
A simple statement ought to be made that the United States will decide its role in Afghanistan in 2017 based on conditions at the end of 2016, not in 2015. The Afghan war is now almost 40 years old—it won't end because the White House says it is over. Better to help this new diplomatic process—albeit a long shot—play itself out without American deadlines imposed by election schedules in the United States.
This piece was originally published by
The Daily Beast
.
Author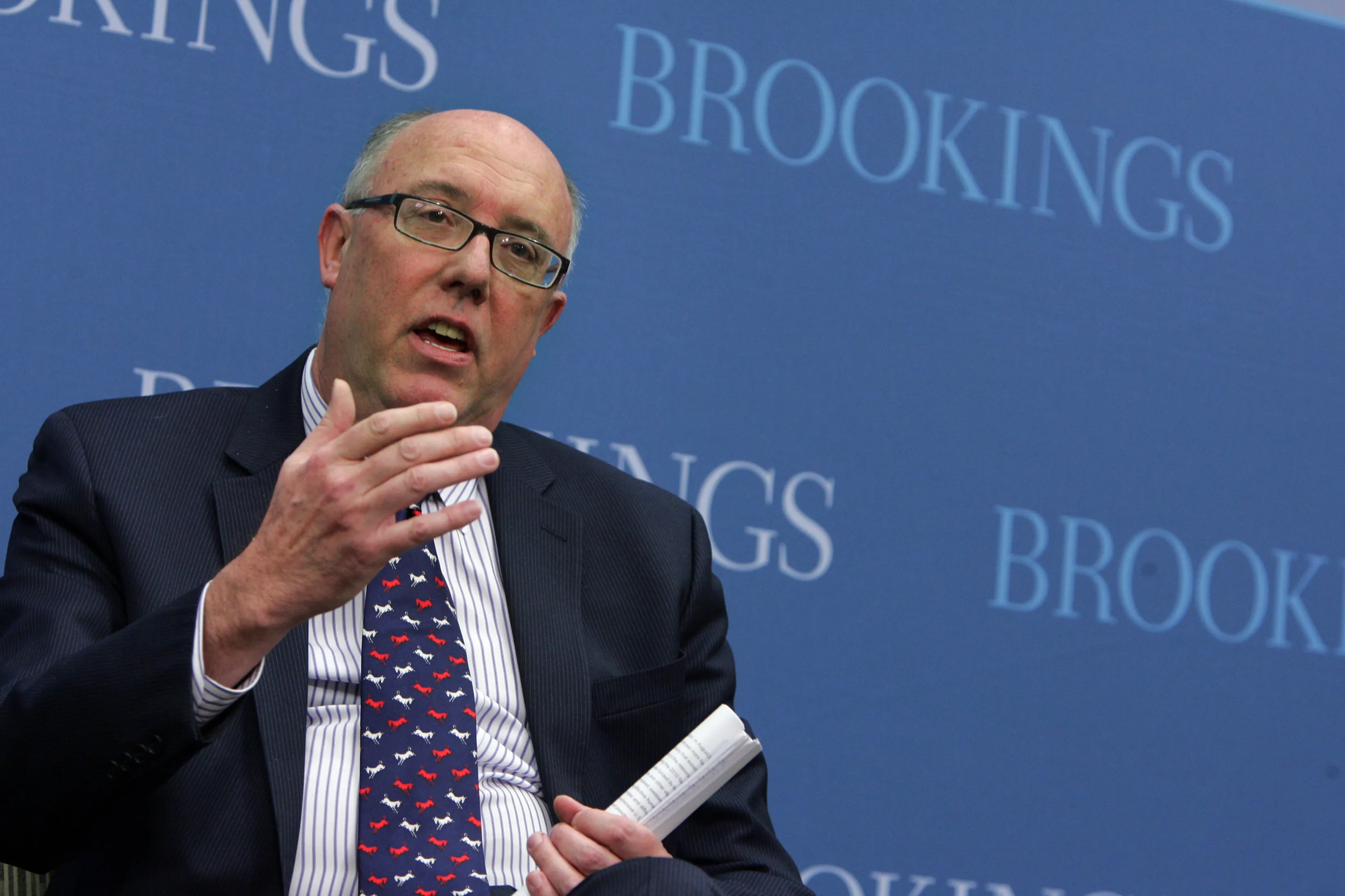 Walking away from Brexit with no deal doesn't mean that nothing happens. It means you have significant rupture in all the existing arrangements.