Op-Ed
Smart Choices About Intelligence Reform
The debate about intelligence reform has rapidly turned to the issues that always dominate Washington: Who would win and who would lose control over people, money, and power? But for citizens outside Washington, the issue is seen through a far more important prism: What will actually work best?
The stakes in seeing the problem this way are enormous, because intelligence constitutes the first line of defense in the war on terror and the fight against weapons proliferation. To win the war, we need to get its command structure right.
This is the first war in our nation's history in which the intelligence community is the point of the spear. The director of central intelligence, not the secretary of defense, is held primarily accountable for its management. It is also the first war in our history in which the overall commander has not had direct control over his troops. The responsibility of the director of central intelligence is far greater than his power. The Pentagon, not the director, controls over 80 percent of the intelligence community's assets and budget. This has distorted our priorities, skewed our strategy, and undermined our effectiveness.
What is required to make our first line of defense more effective? Most important, we need a war commander who has real authority not only over personnel and budgets but also over intelligence operations. We also need to bring together all the troops—the intelligence collectors and analysts—in a single focused effort to fight the war on every front. And we will need to bring operational clarity to the defense of our homeland, especially in confronting immediate terrorist threats or dealing with the aftermath of an attack. The 9-11 Commission identified some of these requirements, while it ignored others.
There is now widespread agreement in Washington that we need a director of national intelligence to oversee the entire intelligence community. Differences have predictably emerged over how much power this person must have. President Bush, in endorsing the 9-11 Commission's recommendation to create this position, insisted that the person occupying the office have a coordinating rather than controlling role. The real power would remain where it has always been—with the secretary of defense, the CIA director, and other departmental heads. Unfortunately, this would constitute intelligence reform in name only. As the 9-11 Commission recognized, real change requires that the new director be vested with all the necessary attributes of Washington power—including over people, money, and operations.
Yet, even as it recommended a new director with real power, the commission sought to soften the blow by proposing that his key deputies for foreign, defense, and homeland intelligence be dual-hatted as CIA director and top officials in the defense and homeland security departments. But the officials at Defense and Homeland Security would inevitably have divided loyalties. Real reform would ensure that the director of national intelligence have complete and unvarnished control over all intelligence collection agencies.
It isn't just budgets and personnel that should concern the director of national intelligence. As the 9-11 Commission recognized, his effectiveness also requires that he control intelligence operations. This is where the most important, and largely ignored, recommendation of the commission comes in—the proposal to reorganize the intelligence community into mission specific task forces, starting with the creation of a National Counter-Terrorism Center. Today, the community consists of 15 separate bureaucratic fiefdoms. Each department has its own intelligence analysis agencies—State, Treasury, Energy, and Justice have intelligence divisions and the Pentagon has separate agencies for itself and for each of the five military services. Other agencies are divided according to the type of intelligence they collect (signal, imagery, or human intelligence).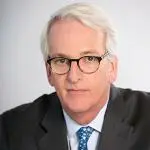 Former Brookings Expert
President -
Chicago Council on Global Affairs
Former U.S. Ambassador to NATO
These internal divisions no longer make any sense, if they ever did. Instead, as the 9-11 Commission rightly concluded, we need to focus the work of the entire intelligence community—of collectors, analysts, and operators—on specific missions, starting with counterterrorism. Of course, operators engaged in special operations and covert actions must remain separate from the centers, either within the Pentagon or the CIA. But to ensure effective fusion of intelligence those collecting and analyzing information in specific areas like counterterrorism and weapons proliferation must be co-located in newly created intelligence centers. To guard against the kind of groupthink that occurred in regard to the assessment of Iraqi weapons of mass destruction, all analytical work in the centers must constantly be subjected to countervailing analysis (so-called red-teaming) and all intelligence product must clearly indicate what is known, what is disputed, and what is not known.
Better command and more far-reaching integration are all necessary to ensure commanders can fight the war against terror effectively. Yet, one other change, which the 9-11 Commission did not address, is also necessary: a clear homeland security command structure.
Much of our national debate about homeland security has focused on a confusing alert system, continued vulnerabilities of critical infrastructure, and the failure to provide adequate resources to first responders. There has also been some attention to the continuing problems confronting reform efforts at the FBI, and to the organization of the new department of homeland security and the coordination among them and other agencies. (Still the continued refusal of the Pentagon to work with the Department of Homeland Security and Congress to agree on a potential military role in efforts to secure the homeland remains virtually unreported.) But there has been no attention, in the press or by the 9-11 Commission, to what could be a tragic oversight: organizing to deal on the ground with a fast breaking, major terrorist threat or its aftermath.
Under current procedures, the FBI will be in charge on the scene. (The Department of Homeland Security will assume a greater role over time.) Yet, as any military commander can tell you, in a crisis you need a clear command structure. What we have now is a highly imperfect coordinating system. Making it more efficient may make it better in producing policy. But in a real crisis—with terrorists poised to attack in one of our cities or after a massive strike in some location even less prepared than New York City was on 9/11—there will be no time for traditional interagency coordination. Someone must be in charge.
It is a fact of life in any bureaucracy that no agency easily takes orders from another. There is only one place that can exercise such authority, and that is the White House. A command structure must therefore be rooted there. Specifically, we should create three interagency teams as part of the White House Homeland Security Council structure which would be ready at all times to respond to an emergency. One of the teams would always be on alert, ready to fly immediately to the scene of imminent or actual disaster—to assume command for the federal government and to coordinate with local police, firefighters, emergency personnel, and other first responders. The members of the federal team would have direct access, in such a circumstance, to the highest level of their home agency. But the team leader, who would be in constant communications with the White House, would have clear authority to issue orders to the others if there were no time for Washington coordination.
This proposal will sound radical to any bureaucrat resistant to giving up advance authority to such a team. But there is precedent for the idea of Executive Office teams standing ready to go to disaster areas in the Federal Emergency Management Agency (which was once responsible for responding not only to natural disasters but also to a nuclear attack). A more compelling precedent would be the centuries of experience of militaries the world over who have learned the importance of clear command structures to help cut through the fogs of conflict and crisis.
It could well be that we will only learn the importance of clear command the hard way—through the work of some future commission investigating our response to the next major terrorist attack. It would be far better to see its importance now.