Op-Ed
Rethink U.S. Military Base Plans for Japan
On his inaugural trip to Asia as secretary of defense, Leon Panetta offered reassuring words throughout the region that America's presence in the Western Pacific will not decline as a result of the ongoing military budget reduction process in the United States.
The current U.S. strength of almost 30,000 soldiers in South Korea, closer to 40,000 in Japan, and several thousand more sailors and Marines typically aboard ships patrolling the area's huge waters will remain as is, according to the Pentagon's new leader. At a time when "sequestration" threatens to cut up to one trillion dollars from the Pentagon's previous ten-year spending plan, such words of resolve and continuity are understandable, and mostly right on.
But they are not completely correct. Mr. Panetta should seek to honor their spirit rather than their letter in the crucial months ahead.
Troop numbers should not be confused with capability or commitment. American officials make a mistake by unnecessarily constraining their options when making such statements. Sustaining, and indeed increasing, American capability should be the leitmotif guiding future defense policy decisions. In some cases that may mean more numbers, and in other cases less.
The specific area where current American basing arrangements should in fact be thoroughly revisited is in regards to the presence of nearly 20,000 U.S. Marines on Okinawa. In fact, due to ongoing war efforts in Afghanistan, the actual number of Marines in this Japanese island prefecture has been typically much less than that figure – which American officials should seize on as an opportunity to downsize without in fact downsizing.
Keeping 5,000 to 10,000 Marines on Okinawa while relocating the rest makes the most strategic sense. Right now, Japanese and American officials in Tokyo and Washington agree; and they have a plan to relocate about 8,000 of the Marines to Guam in the coming years. But a better approach would be to bring those Marines home to California where the inevitable downsizing of the broader U.S. Marine Corps will create space for them at existing bases.
American capabilities in East Asia—the crucial matter—can then be sustained (if not actually enhanced) if Japan and the United States purchase extra equipment for those Marines and place it on maritime prepositioning vessels in Japanese waters where it can be quickly put to sea in the event of conflict and sailed to where forces are needed. Equipment could then be quickly unloaded and the Marines in California could fly over to meet needs even faster than they could currently reach regional hotspots in a place like Korea or Southeast Asia.
The Guam relocation plan is a complex relocation of Marine assets. Not only would almost half the Marines move to American territory about 1,000 miles away, but the remaining Okinawa Marines would use a brand new airfield. The existing site at Futenma Marine Air Station in southern Okinawa, which has over the years become even more surrounded by Japanese urban dwellers than has LaGuardia in New York or National Airport in DC, would close and be replaced by V-shaped airfield constructed on the shore of Henoko Bay near Nago City.
There are however two major problems with the existing plan. First, Okinawan politics will not tolerate it. Not only did voters in Nago City elect in January 2010 a mayor who is adamantly against this new airfield, but also every head of Okinawa's cities, towns and villages are also opposed. Okinawan Governor Hirokazu Nakaima was re-elected in November 2010 on a platform opposing the current relocation plan; and he is almost certain to reject the upcoming application for a landfill, which is necessary to build the new airfield.
If the Japanese government were to force the construction of proposed Henoko facility, this is likely to provoke a physical clash with anti-base activists and erode the willingness of Okinawans to host more important U.S. bases on Okinawa, such as Kadena Air Force Base.
Second, and just as importantly in the era of American budgetary austerity, the Guam/Henoko plan is way too expensive. Lots of costly construction would be needed to make it happen—about $15 billion for each of the two countries. Keeping U.S. forces at existing bases in Japan is in fact a bargain, since Japan pays most of their local costs and since having Navy and Air Force capabilities in particular in forward-deployed locations is a big net positive for the United States.
They can operate in the region from existing facilities on Okinawa and Japan's main islands, with aircraft within combat radius of North Korea and the Taiwan Straits and ships within a couple days' sail of each place. But moving Marines to different places in the region costs big money—money that Washington in particular does not now have.
A better policy would bring much if not most of the Marine combat capability back to America, where the added forces could partly counter what appear to be pending cuts of up to 30,000 in total Marine Corps uniformed strength in the years ahead. If Tokyo and Washington shared in the costs, equipment for the relocating Marines and ships to hold it in Japanese ports until needed could be purchased for around $5 billion, far less than the costs of the new construction projects.
The incorrect perception that the United States was weakening its commitment to the Western Pacific with such a move could be countered in several ways. First, more attack submarines could be located on Guam, as could more unmanned aerial vehicles and various other assets. Second, the capabilities of the maritime prepositioned ships could be widely advertised. Third, America's potential access to Japanese military and civilian facilities on Okinawa and other Japanese prefectures, already legally permitted, could be beefed up with pre-stationing of more supplies and with a gradual hardening of fuel depots and the like in such places. Fourth, U.S. Marine units could fly from California to Japan on a regular basis to participate in exercises – and many of them could be conducted jointly with Japanese Self-Defense Forces. Other steps are surely possible as well.
It is time that Tokyo and Washington break out of the Okinawa Marine Corps policy swamp, where they have been enmeshed and entrapped far too long. And there is a better way that can save each side around $10 billion in the process. That would make for a meaningful dent in the coming budget reduction process, and make for good strategy and good alliance politics as well.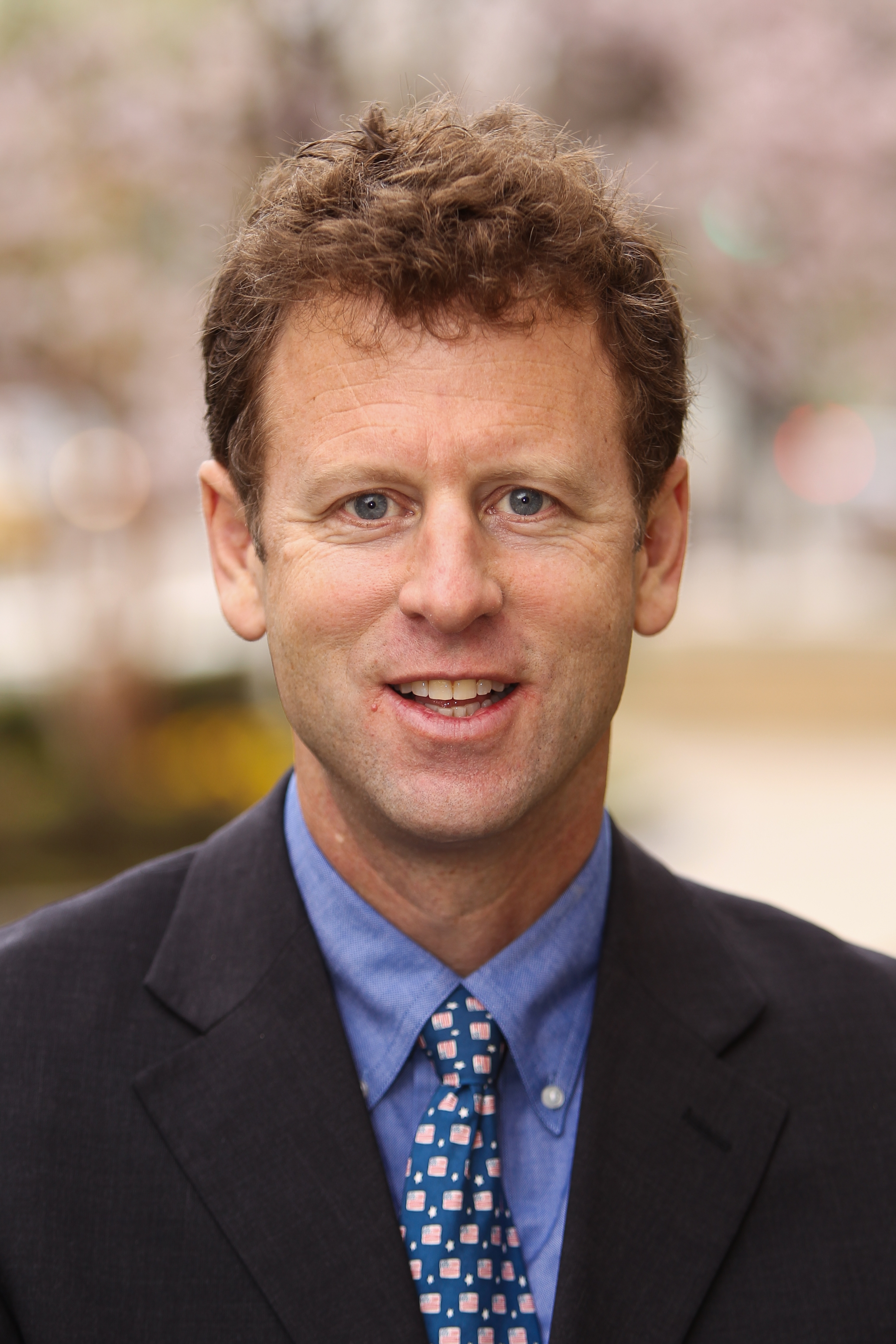 Co-Director, Security and Strategy
The Sydney Stein, Jr. Chair