Op-Ed
Double Game Deepens
American President Barack Obama's decision to place a $10 million bounty for information leading to the arrest of Hafiz Saeed ups the ante in the US counter-terrorist campaign against Lashkar-e-Taiba (LeT) dramatically. It also adds yet another challenge to America's deteriorating relationship with Pakistan just at the start of the term of the new director general of the Inter-Services Intelligence (ISI). The connections between al-Qaeda and LeT have been gradually revealed over the last few years. Now the materials found in Osama bin Laden's Abbottabad hideout helps connect the dots even more clearly.
The U.S. has been steadily increasing pressure on the mastermind of the Mumbai massacre for several years. Working with India in the UN after 26/11, the U.S. secured Saeed's designation as an al-Qaeda associated terrorist under UN Security Council Resolution 1267 on December 10, 2008, which placed him under UN sanctions. Then Saeed was designated as a Specially Designated National by the Department of the Treasury on November 4, 2010, which put him on the American sanctions list.
The testimony of the Pakistani American David Headley, of course, further underscored the connections between the LeT leadership and the Mumbai attack. Headley put the LeT leadership at the command of the murder of six American citizens. His confession also laid out the connections between LeT and both the ISI and al-Qaeda. Headley revealed that he was funded by the ISI and tasked to do reconnaissance in India for its terror plots as well as those of LeT. His contact in al-Qaeda was the notorious Pakistani terrorist Muhammad Ilyas Kashmiri, once the ISI's best agent. After 26/11 Headley was working with Kashmiri to attack Copenhagen's Jyllands Posten newspaper offices in 2009 when the FBI arrested Headley at Chicago airport. Kashmiri was indicted as a conspirator in Headley's plots by the Department of Justice in October 2009.
Now the Obama administration has revealed that materials found in Bin Laden's hideout in Abbottabad show him ordering Kashmiri to try to assassinate Obama. The Washington Post saw the evidence. It has also revealed that Bin Laden was in contact with Saeed on a regular basis via courier during the six years he lived in his hideout less than a mile from the Kakul Military Academy. Kashmiri probably died in a drone strike on June 3, 2011, just a month after the SEALs delivered justice to his boss. If so, it was probably no coincidence. The administration has promised that more of the material found in Abbottabad will be released in the future.
But we have always known that 26/11 was a qualitatively different operation than any previous LeT attack. In Mumbai, Saeed and his allies sought out the targets of Bin Laden's global jihad – not just Indians but also Americans and Israelis. We have also known that al-Qaeda was very much involved in the thinking behind the attack. An important book by a Pakistani expert on al-Qaeda published in 2011 argued that the ultimate objective of the Mumbai operation was actually to provoke a full-scale war between India and Pakistan to upset US efforts to increase the pressure on al-Qaeda in Pakistan.
Syed Saleem Shahzad based his conclusions in Inside al-Qaeda and the Taliban on exclusive interviews with Kashmiri who told him that al-Qaeda manipulated the planning of the plot to make it bigger than the LeT senior leadership initially planned. Shahzad's interviews with Kashmiri and Headley's confession and interrogation make clear that al-Qaeda was involved in the planning of the plot, but kept its profile low so as not to embarrass LeT. Al-Qaeda has kept its role quiet for four years now, deliberately avoiding any significant public comment on the world's biggest terrorist attack since 9/11.
According to Kashmiri, al-Qaeda wanted a war between India and Pakistan, preferably nuclear, in order to disrupt global counter-terrorist efforts against it, vastly complicate North Atlantic Treaty Organisation's (Nato) war in Afghanistan and polarise the world between Islam and the Zionist-Crusader-Hindu conspiracy. For al-Qaeda, a war between India and Pakistan would be a global game changer, disrupting America's campaign to defeat al-Qaeda, weakening global unity against terror and creating a whole new environment for al-Qaeda to operate in. Ayman Zawahiri was an enthusiastic supporter of Kashmiri's plans, according to Shahzad.
Of course, Shahzad was murdered shortly after his book came out. According to the then chairman of the Joint Chiefs of Staff, Admiral Mike Mullen, the ISI was involved in his death to shut him up.
Now Saeed has joined an exclusive club. Only five people have $10 million or more bounties on their head. Three of them are in Pakistan: Saeed, Zawahiri and Mullah Omar. Upping the stakes with LeT now also ups the stakes between the US and Pakistan. Pakistan and America have been fighting a proxy war in Afghanistan for several years; the ISI is the Afghan Taliban's patron and protector and provides Omar with his safe havens in Quetta and Karachi. The ISI has been Saeed's patron for years and is now behind-the-scenes partner in the Defence of Pakistan movement.
The new director general of the ISI, General Zahirul Islam, formerly Karachi Corps commander and before that the head of the ISI's internal wing, inherits an organisation that more and more Americans increasingly realise has been playing a deadly double game for years. When he makes his first visit to Washington, he needs to be asked firmly to finally take action to bring Saeed to justice. When he refuses, as he will, it will be one more blow to the U.S.-Pakistan relationship.
Related Books

Author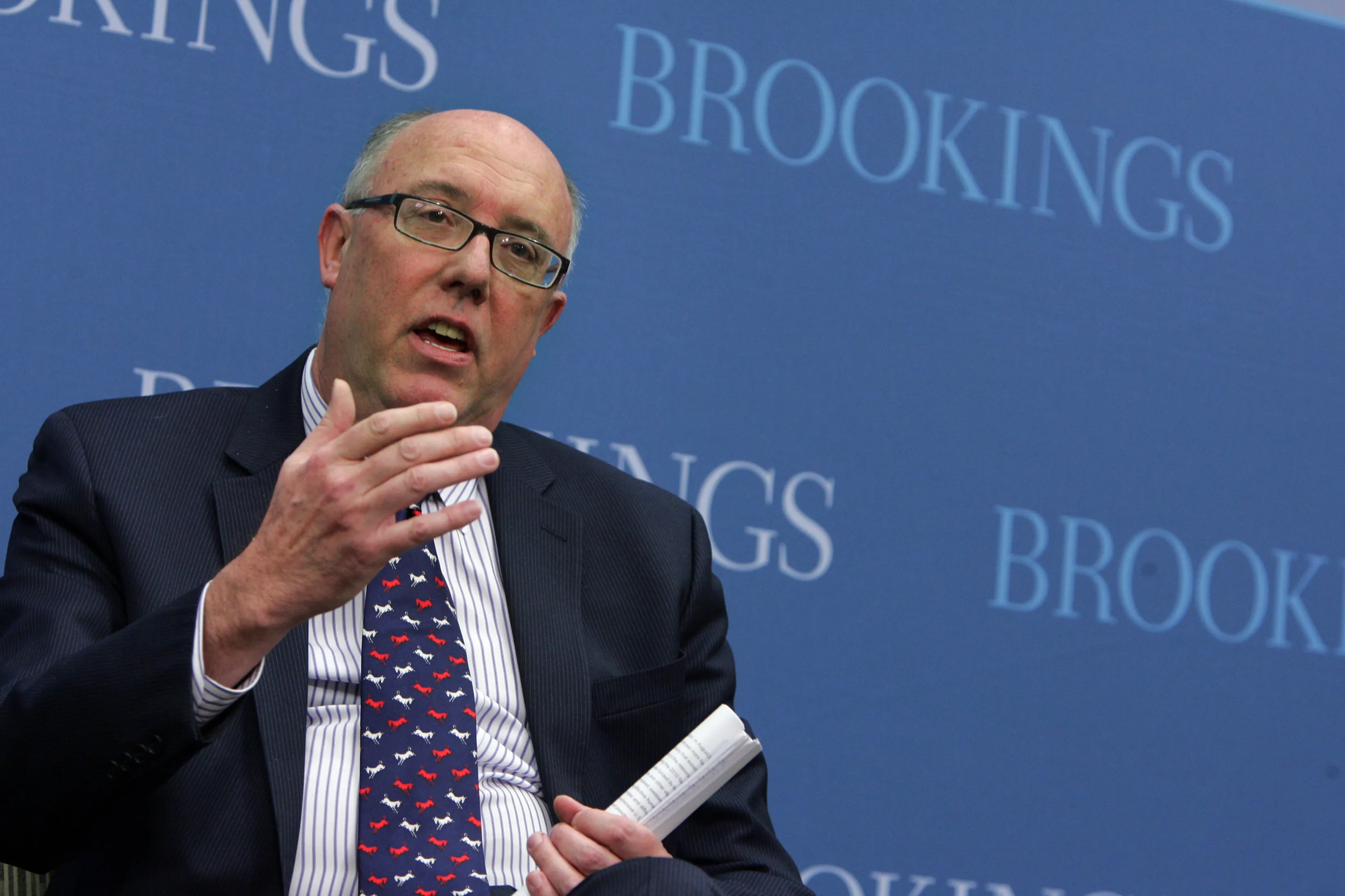 I think some people are overreacting — the people who say, oh this is the end of the U.S.-China relationship as we know it. That's not necessarily true. They could be lenient to Trump and treat Taiwan differently. We need to know a lot more and we shouldn't pre-judge the situation but we shouldn't trivialize it either.
I think the scratches on the oracle bone suggest that they may be more lenient with Trump than with Tsai Ing-wen. We have already seen examples of ways that Beijing is pressuring the Tsai administration because it has not complied with Beijing's demands about the 1992 consensus.
China has a couple of options here. It could choose to be unhappy about this, but not make it a big issue. The other way they could see it is the first step in a kind of probe towards moving towards an official relationship. [Beijing] might calculate that it is better to react vigorously and strongly with the first step rather than wait for the situation to get worse.