Op-Ed
China's 17th Party Congress: Maintaining Delicate Balances
The Chinese Communist Party's (CCP) 17th Congress, which convened from October 15-21, resulted in a series of delicate personnel and policy balances struck among the new leadership. Indeed, the selection/election of the most senior leaders themselves—comprising the Politburo, its Standing Committee and Secretariat, and Central Military Commission—reflects careful compromises among institutional and factional interests. On behalf of the 73.4 million strong CCP membership (the largest political party in the world), the 2213 Congress delegates elected 204 new Central Committee members.
The Congress itself was a meticulously scripted event, with all decisions taken in secret behind closed doors. The public sessions were carefully stage-managed political theater (including the "press conferences"). The much-anticipated changes in the leadership hierarchy were held until the final day, when the new nine-member Politburo Standing Committee was unveiled. Such cautiousness reflects both the personal style of preeminent leader Hu Jintao, and also the institutional nature of the CCP system.
The policy substance of speeches and documents released at the Congress was not notable for bold new visions or policy pronouncements—being more a series of slogans and regurgitation of policies undertaken over the past five years since the 16th Congress. While not necessarily new, these policy documents nonetheless evince a party-state that is aware of its many problems and challenges, and has developed a series of programs to address these issues.
Personnel Changes at the Congress
In the run-up to the Congress, foreign observers waited in heated anticipation (perhaps more than Chinese citizens, who often displayed disinterest) for the new Politburo leadership to be identified. Rumors had swirled for weeks about who would be in or out, up or down, with the changing of the guard. Of particular interest was whether CCP General Secretary, PRC President, and Central Military Commission Chairman Hu Jintao would anoint his successor.
The elevation of Shanghai Party Secretary Xi Jinping to the No. 6 position on the Politburo Standing Committee (PBSC) hierarchy and putting him in charge of the Politburo's Secretariat (which manages the day-to-day affairs and "Central Leading Groups" of the Central Committee), tips Xi as Hu's de facto heir apparent. If, between now and the National People's Congress next March, Xi succeeds outgoing political heavyweight Zeng Qinghong in the positions of PRC Vice President and President of the Central Party School, it will be a sure sign.
Xi's rapid elevation surprised most foreign analysts, as they surmised that Li Keqiang (Liaoning Province CCP Secretary) was Hu's preferred choice—given their longstanding ties to the Communist Youth League leadership 25 years ago. However, Li was also catapulted on to the PBSC, just one rank order place below Xi Jinping. This indicates that Li has the inside track to succeed Wen Jiabao as Premier of the State Council in five year's time. Of course, five years is a long time in Chinese politics and things can easily change. Both men must "prove" themselves during this apprentice period—if they slip up there are several others waiting in the wings. Noteworthy among them are He Guoqiang (the No. 7 ranking PBSC member, who has served the past five years in the sensitive and critical position of Head of the CCP Organization Department, and has now been put in charge of the Central Discipline Inspection Commission) and Li Yuanchao (just elevated to the Politburo from his role Jiangsu Province Party Secretary, and appointed to take over the CCP Organization Department).
CCP Politburo
Standing Committee, Position
Hu Jintao, CCP General Secretary, CMC Chair, PRC President
Wu Bangguo, Chairman, National People's Congress
Wen Jiabao, Premier, State Council
Jia Qinglin, Chairman, CPPCC
Li Changchun, Oversees Propaganda System
Xi Jinping, Executive Secretary, Central Committee Secretariat
Li Keqiang, Executive Vice-Premier (in waiting)
He Guoqiang, Head, Central Discipline Inspection Department
Zhou Yongkang, Minister of Public Security; State Councilor
Regular Members, Position
Wang Gang, Former Director, Central Committee General Office
Wang Lequan, CCP Secretary, Xinjiang-Uighur Auton. Region
Wang Zhaoguo, Exec. Vice-Chair, National People's Congress S.C.
Wang Qishan, Mayor, Beijing
Hui Liangyu, Vice-Premier, State Council
Liu Qi, CCP Secretary, Beijing
Liu Yunshan, Director, Propaganda Dept.; Member, Secretariat
Liu Yandong, Director, United Front Department
Li Yuanchao, Director, CCP Organization Department
Wang Yang, CCP Secretary, Chongqing Municipality
Zhang Gaoli, CCP Secretary, Tianjin Municipality
Zhang Dejiang, CCP Secretary, Guangdong Province
Yu Zhengsheng, CCP Secretary, Hubei Province
Xu Caihou, Vice-Chairman, Central Military Commission
Guo Boxiong, Vice-Chairman, Central Military Commission
Bo Xilai, Minister of Commerce
Other than the speculation about who may succeed Hu Jintao in five years time, several other aspects concerning personnel changes at the top merit mention.
First, the vestiges of Jiang Zemin's "Shanghai faction" have been rooted out of the senior leadership as a result of retirements (Zeng Qinghong is the most noteworthy example), death (Huang Ju), and purge (Chen Liangyu). While the presence of this group did not result in the factional rivalry that many expected five years ago at the 16th Congress—when Jiang packed the leadership with his men—their presence nonetheless did cut into Hu's and Wen Jiabao's authority. In their absence, Hu was able to promote to the ruling Politburo seven younger provincial Party leaders whom he has cultivated (provincial management experience is now de rigueur for promotion to the senior leadership).
Second, if one examines the educations and backgrounds of the new Politburo, it is apparent that technocratic engineers are no longer dominant. To be sure, 12 of the 25 new Politburo members were still trained in engineering or the natural sciences—but this is a decrease of six from the previous Politburo. Instead, newly promoted members have university degrees in the social sciences, business, law, journalism, and the humanities. This intellectually more diverse group of leaders may approach policy decisions in a more holistic and systemic manner than the engineers, whose training inclines them toward incremental problem solving. This group is also younger—representing the transition to the "fifth generation" of Party leadership—with the average Politburo member's age now 61.5 years.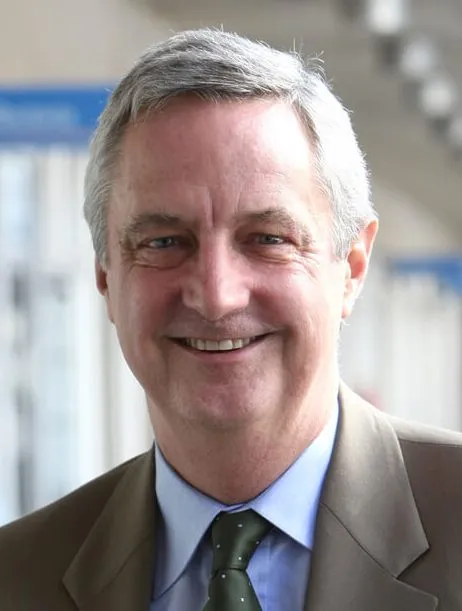 Professor of Political Science and International Affairs
Director, China Policy Program -
Elliott School of International Affairs, The George Washington University
Third, the new leadership appears quite well-balanced—what the CCP likes to describe as "collective leadership." No deep policy cleavages or factional splits are evident, a number of new reformist faces have been promoted, and the institutional portfolios of the leadership seem appropriate. Indeed, the Politburo Standing Committee nowadays is constituted more by statutory position than personalities or political favoritism. This is a sign of the increased institutionalization of the party-state.
Finally, this new leadership should prove to be businesslike and capable interlocutors for the United States and other governments. These are practical and experienced men (and one woman, Liu Yandong). There will certainly be some adjusting to new positions and running new bureaucracies (and we will not know the full scope of the government until the National People's Congress meets in March), and some of these individuals are not too experienced in international diplomacy, but one would not expect significant disruptions in China's domestic or foreign affairs. The one question mark—of particular importance to the U.S. and European Union—is the replacement for retired Madam Wu Yi, who has managed China's foreign trade portfolio for over a decade. Zhang Dejiang (currently Party Secretary of Guangdong Province) is tipped to replace her, but he is an unknown commodity abroad.
Policy Issues
As noted above, the documents that emerged from the Party Congress—principally Hu Jintao's Report and the Resolution on the Amended CCP Constitution—broke little new ground. A careful reading of Hu's 2 ½ hour-long opening address reveals essentially a summary of policies initiated and undertaken over the past five years, while the Resolution adds Hu's "Scientific Outlook on Development" (Kexue Fazhanguan) to the ideological canon in the Party Constitution along with "Marxism-Leninism-Mao Zedong Thought, Deng Xiaoping Theory, and the Important Thought of the Three Represents."
Hu's report merits reading (http://news.xinhuanet.com/english/2007-10/24/content_6938749.htm) insofar as it describes the Party's program and vision for the nation. Divided into twelve sections, it covers a wide range of issues—including economic development, social development, political development, military modernization, foreign policy, "reunification" with Taiwan, Marxist theory, and Party reform.
As would be expected in such a speech to the Party faithful, Hu dwelt at some length on inner-party affairs and "theories of socialism with Chinese characteristics." This included a long discourse on enhancing "socialist democracy," "inner-Party democracy," "consultative democracy," "democratic oversight and supervision of cadres," and "developing grass-roots democracy and democratic rights." Altogether, Hu mentioned "democracy" more than sixty times in his speech. All of this is commensurate with the CCP's attempts, over the last few years, to invigorate the Party from within and without. Learning the negative lessons of the former Soviet Communist Party, Hu has been trying to inject a greater measure of feedback and transparency into Party deliberations. These feedback mechanisms are supposed to come from Party members themselves, from non-Party members associated with the Chinese People's Political Consultative Congress (CPPCC), and from ordinary citizens.
In his discussion on "Innovation and Reforming the Party," Hu launched a strong attack on corruption and improving the competence of cadres from the top to bottom of the system. The entire cadre recruitment, training, appointment, and evaluation systems have been a central policy priority in recent years—overseen by outgoing Party leader Zeng Qinghong and his protégé He Guoqiang (newly-appointed Director of the watchdog Central Discipline Inspection Commission).
In other sections of his report to the Congress, Hu candidly assessed many challenges and problem areas—particularly environmental degradation; social inequalities; the urban-rural and coastal-inland development gaps; stagnant rural incomes; predatory local officials; corruption; and a wide range of problems affecting ordinary citizens—such as inadequate medical and health care, housing, educational opportunities, poverty alleviation, public order, rule of law, social security, and administration of justice. While noting these maladies, other than energy conservation and environmental protection, Hu's report was short on measures to address these pressing problems.
Hu's discussion of military modernization was fairly standard prose and predictable, except his call for the People's Liberation Army (PLA) to "…ensure preparations for military struggles and enhance the military's capability to respond to various security threats…." He also made the case to "…enhance our capacity for independent innovation in research and development of weapons and equipment with better quality and cost effectiveness"—a fairly transparent reference of the need for the PLA to wean itself of dependence on imported Russian weapons and technologies.
With respect to Taiwan, Hu's rhetoric was tepid. He called again for "…dialogues, consultations, and negotiations on any issue with any political party on Taiwan, as long as it recognizes that both sides of the Strait belong to One China." Hu also offered, for the first time, to negotiate a "peace agreement" to "formally end the hostile situation across the Strait."
Finally, Hu's discussion of foreign affairs sounded the familiar themes of "Peaceful Development," "Harmonious World," and the Five Principles of Peaceful Coexistence. He did emphasize the importance of the U.N. Charter and international law in international relations—emphases since his 2005 speech at United Nations Headquarters in New York.
Looking Ahead
These themes outlined in Hu's opening report to the 17th Congress struck a reformist tone at home and a cooperative attitude abroad. Now, the citizens of China and nations around the world will watch to see if Hu Jintao's second term reality matches his rhetoric.
Domestically, it is also a question of resources being devoted to addressing the long list of chronic problems that afflict China's development process—Hu Jintao's and Wen Jiabao's first term was long on such rhetoric but distinctly short on resources. At least they have the policy priorities right, but follow-through is required.
In military affairs, Hu is right to emphasize the need to develop an independent innovative capacity in China's military-industrial complex—as the PLA remains overly-dependent on foreign sources of supply.
While Hu's tone on Taiwan was conciliatory, it is equally clear that the Chinese leadership is extremely worried by Chen Shui-bian's purported U.N. referendum and other moves towards independence.
Finally, China's foreign policy has been quite well regarded in a number of regions of the world—but it is also under close scrutiny for its dealings with Iran, Myanmar, Sudan, Venezuela, and Zimbabwe, while new frictions are emerging with Europe and the United States. All will require deft diplomacy on Beijing's part.