Content from the Brookings Institution India Center is now archived. After seven years of an impactful partnership, as of September 11, 2020, Brookings India is now the Centre for Social and Economic Progress, an independent public policy institution based in India.
If there is one big challenge that all think tanks face it is measuring their effectiveness writes Dhruva Jaishankar
I have worked for much of the past decade in, or with, think tanks in both the US and in India, and am regularly confronted with misperceptions and misapprehensions about the sector. What is the purpose of think tanks? Who sets their agenda? What do they do on a day-to-day basis? The answers are, unfortunately, not so simple.
These questions are particularly important today because significant changes are afoot among New Delhi's think tanks. The opening of Carnegie India means that one of the world's leading think tanks on international affairs will now have a permanent presence in India. Carnegie joins its Washington neighbour The Brookings Institution, in many ways the archetypal think tank, which established Brookings India in New Delhi a few years ago, and recently moved its offices in the diplomatic enclave of Chanakyapuri.
Meanwhile, in March, the Observer Research Foundation concluded the Raisina Dialogue, giving India a major international policy conference. And the appointments last year of former Ambassador to Nepal and Afghanistan Jayant Prasad as Director General of the Institute for Defence Studies and Analyses (IDSA) and Nalin Surie, ex-envoy to China and the UK, as head of the Indian Council on World Affairs (ICWA) means that accomplished diplomats now head the two premier government-funded foreign policy think tanks. Taken together, these developments offer a good opportunity to revisit think tanks' role in the Indian policy establishment.
How think tanks work
The primary purpose of think tanks is to generate ideas and debate on matters of public policy. In that sense, they are both research institutions and conveners, bringing together different viewpoints and facilitating an exchange of views. In terms of research, what think tanks do is not dissimilar to business consulting, intelligence analysis, investigative journalism, or academic research in the social sciences. The difference, however, is that the research produced by think tanks is meant to inform and influence public policy. Their target audience is therefore either policymakers in government or the broader public.
Think tanks also serve as a venue for political leaders, bureaucrats and military officers to exchange views and interact with other actors: foreign counterparts, the media, academics, corporate representatives and the wider public. Having neutral venues for these kinds of interactions is particularly important given the changing roles and growing clout of some of these stakeholders in public policy formulation and implementation.
Despite these broad shared characteristics, there is considerable diversity among think tanks in terms of their mandates, priorities, and structures. Some focus narrowly on specific aspects of public policy, such as foreign relations and defence, domestic politics and governance, economic and trade policy, or education, migration, and environmental issues. Others are broad, covering a range of topics. Some, such as ICWA and IDSA, are government-affiliated while others are entirely autonomous and privately managed. While some Indian think tanks function almost exclusively as research institutes, such as the Centre for Policy Research, others prioritize convening, such as the Observer Research Foundation.
Think tanks such as IDSA and the National Council of Applied Economic Research(NCAER) have been active in India since the mid-20th century. But the last 25 years have witnessed a tremendous growth and proliferation of Indian institutions, including privately-funded entities and military service-specific think tanks (theCentre for Land and Warfare Studies, the Centre for Air Power Studies, and theNational Maritime Foundation). Location matters, given the need to be proximate to policy makers. There is a reason that global think tanks have congregated in major capital cities such as Washington and London, Brussels and Beijing. So it is only natural that the majority of Indian institutes have been established in Delhi. However, newer initiatives like Gateway House in Mumbai, the Takshashila Institution in Bangalore, and the Hindu Centre for Politics and Public Policy in Chennai now provide platforms beyond the capital.
Glorified talk shops?
If there is one big challenge that all think tanks face it is measuring their effectiveness. Ideas coming out of think tanks, even when adopted as government policy, are rarely credited as such. Some of the most effective work done by think tanks–in the form of private briefings and inputs to government policy makers–is often, by necessity, not publicly acknowledged. It becomes easy, then, to dismiss think tanks as ineffective talk shops. But at their best, they can play a big role in advising governments on sound policy, enabling increasingly important dialogue with a variety of stakeholders, and interpreting obscure policy issues for the broader public. They can also help build expertise, and perform in-depth or specialised research that government do not have the time or capacity to do. Despite its healthy growth in recent years, the Indian think tank sector today suffers from certain shortcomings. These have prevented them from competing for talent with academia, the private sector, and competitors abroad. They have also been inhibited from being fully effective.
Making Indian think tanks more effective
A few measures, if taken, could rapidly revitalize the Indian think tank industry, to the benefit of these institutions, government policy and public discourse.
1. Research needs to be given priority over convening
There is today no shortage in India of policy conferences, panel discussions, and Track II dialogues (which involve non-official participants from different countries).
On almost any given evening in Delhi, there are book launches or speeches by visiting dignitaries hosted by one or another Indian think tank. But there remains a paucity of authoritative, in-depth, ground-breaking research. Book-length studies on such topics as the evolution of India-Southeast Asia relations, Pakistan's contemporary political dynamics, India's trade policy, defence acquisitions, the 1965 war, or India during the Narasimha Rao years–to list just a few topics–would be immensely useful. Op-eds and policy papers remain useful vehicles to disseminate ideas, but think tanks provide the luxury of time for truly detailed and path-breaking work.
2. Quality needs to be given priority over quantity
Think tank scholars ought to be among the most knowledgeable experts in their fields, and that means that institutions must be able to compete for talent with the private sector, universities and foreign organizations. At present, India's think tanks often function as homes for retired civil servants and military officers. These former officials can–and do–offer a wealth of experience, enabling them to document issues on which they have had first-hand experience and reflect on lessons learned. But generating new ideas and fresh perspectives will require tapping a wider pool of talent. This means investing in regional and topical expertise, a variety of disciplines (history, economics, and area studies, in addition to political science), and a mastery of languages.
We currently lack the requisite expertise on our neighbours: China, Myanmar, Iran, and even Nepal, Bangladesh, Sri Lanka, and Pakistan. Economic expertise, in particular, is missing at many Indian institutes. Establishing an external peer review process for publications will also help improve the quality of output across the board.
3. More autonomy and transparency
Institutions affiliated with the government are in constant danger of becoming extensions of ministries: rigidly hierarchical, risk-averse, bureaucratic, status conscious, and driven by patronage. The entire raison d'être of think tanks is to overcome these constraints. Meanwhile, privately funded think tanks have to show they are not beholden to their benefactors if they are to retain their credibility. Transparency about sources of funding allows people to draw their own conclusions about the nature of any research.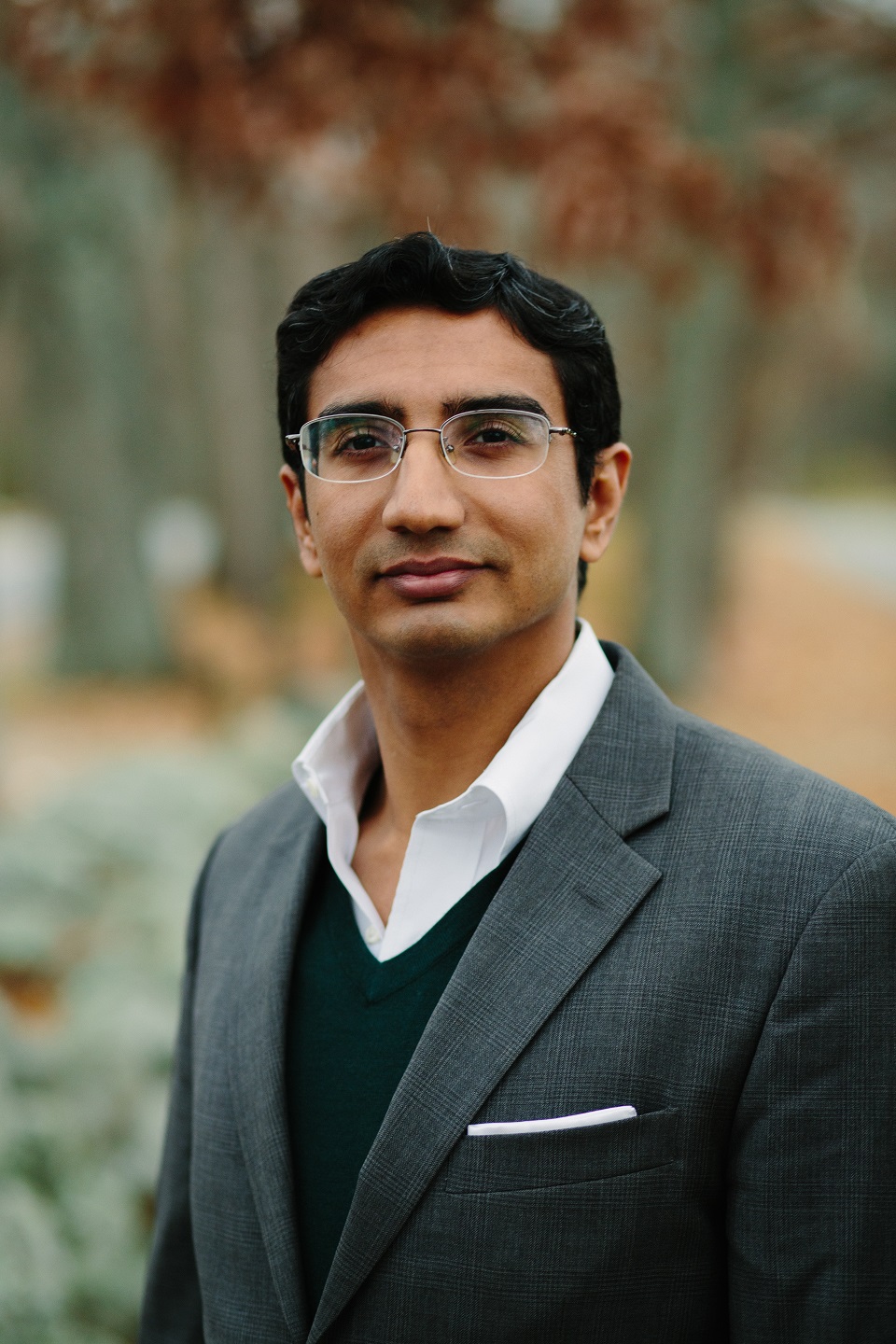 Former Brookings Expert
Director, US Initiative -
Observer Research Foundation
Non-Resident Fellow -
Lowy Institute
4. Think tank scholars need more interactions with government
This can be mutually beneficial. Unlike in countries where a revolving door enables experts to migrate between think tanks and government positions, in India, a career bureaucracy inhibits such career paths. Quite often, the lack of interactions with officials means that think tank experts in India are badly misinformed. Many of their recommendations–while well-intentioned–are simply impossible to implement, failing to take into account bureaucratic processes, political realities or resource constraints. By taking on more government advisory work, think tanks would increase the expertise available to officials while becoming better-informed about government priorities and processes.
5. Research needs to be usable
Finally, one big difference between policy research and other fields is that it cannot simply dwell on the past, but must have implications for the present and future. Far too much work being done by think tanks – and not just in India – tends to be descriptive, rather than analytical.
Additionally, for policymakers pressed for time, only certain kinds of information are useful. New conceptual frameworks that function as shorthand for policies (such as "Look East" or "Digital India") can enrich public discourse, while specific domain knowledge (such as language or area studies) and data compilation are useful contributions for babus pressed for time or requiring specialized expertise. Policy research must also be easily accessible if it is to inform officials pressed for time or shape the public debate, a particular challenge in an era of information overload. Rethinking outputs, both their form and their very medium, is a necessity for all think tanks today. Many are branching out into online content and multimedia presentations, such as podcasts, videos and interactive information platforms. Even with traditional written outputs, verbosity is too often equated with erudition. Presenting information in a manner that is easily digestible remains a challenge.
If it were to take some of these considerations into account–more research, higher quality standards, greater autonomy and transparency, more interactions with government, and higher-impact outputs–there is no reason that the Indian think tank sector cannot flourish. We are witnessing a period of increasingly acrimonious and often ill-informed public discourse. Now is the perfect time for India's think tanks to come into their own.
This article first appeared in The Huffington Post on April 19, 2016. Like other products of the Brookings Institution India Center, this is intended to contribute to discussion and stimulate debate on important issues. The views are those of the author.