In an effort under way since 2001, Defense Secretary Donald Rumsfeld and his regional combatant commanders are completing a plan to revamp how the United States stations its military forces overseas.
Among other implications, the plan would dramatically reduce forces in Germany while shifting some troops to smaller facilities in Eastern Europe, and scale back U.S. personnel in East Asia while repositioning many of those remaining in Korea.
Fifteen years after the Cold War and almost three years into the war on terror, Mr. Rumsfeld's plan makes generally good sense. And despite the claims of critics and anxieties of allies, it has been brewing for too long to be viewed as reprisal against Germany, South Korea or any other country that challenged the Bush administration over the Iraq war. Its rationale is clearly strategic, not vindictive. But it also has flaws that need to be corrected before it is finalized and put into place.
A word of background. Prior to September 11, 2001, the United States had about a quarter-million troops abroad at any given time. Just more than 100,000 were in Europe. Most of these were in Germany (75,000 troops total, almost 60,000 of them Army soldiers); another 13,000 were in Italy, almost 12,000 in the United Kingdom, and smaller numbers elsewhere. Nearly 100,000 American military personnel were in East Asia, divided between Japan, South Korea and the waters of the western Pacific. About 25,000 were ashore and afloat in the Persian Gulf; smaller numbers were in Latin America and Africa.
Since 2001, U.S. capabilities in Europe and Asia have changed little, while we now have some 25,000 troops in or near Afghanistan and another 150,000 in and around Iraq. Meanwhile, we have withdrawn virtually all combat forces from Saudi Arabia and Turkey.
Mr. Rumsfeld now wants to make other big changes too. Under his near-complete plan, according to The Washington Post's reporter Bradley Graham, up to 15,000 troops in Asia apparently would be brought home.
The reductions would occur largely through consolidation of redundant headquarters in Korea and Japan. In Europe, if reports are right, half of the U.S. forces in Germany could either be brought back stateside or deployed in smaller numbers on shorter assignments to new bases in Eastern Europe. Remaining Army forces in Europe would become lighter, involving at least one of the Army's new medium-weight Stryker brigades.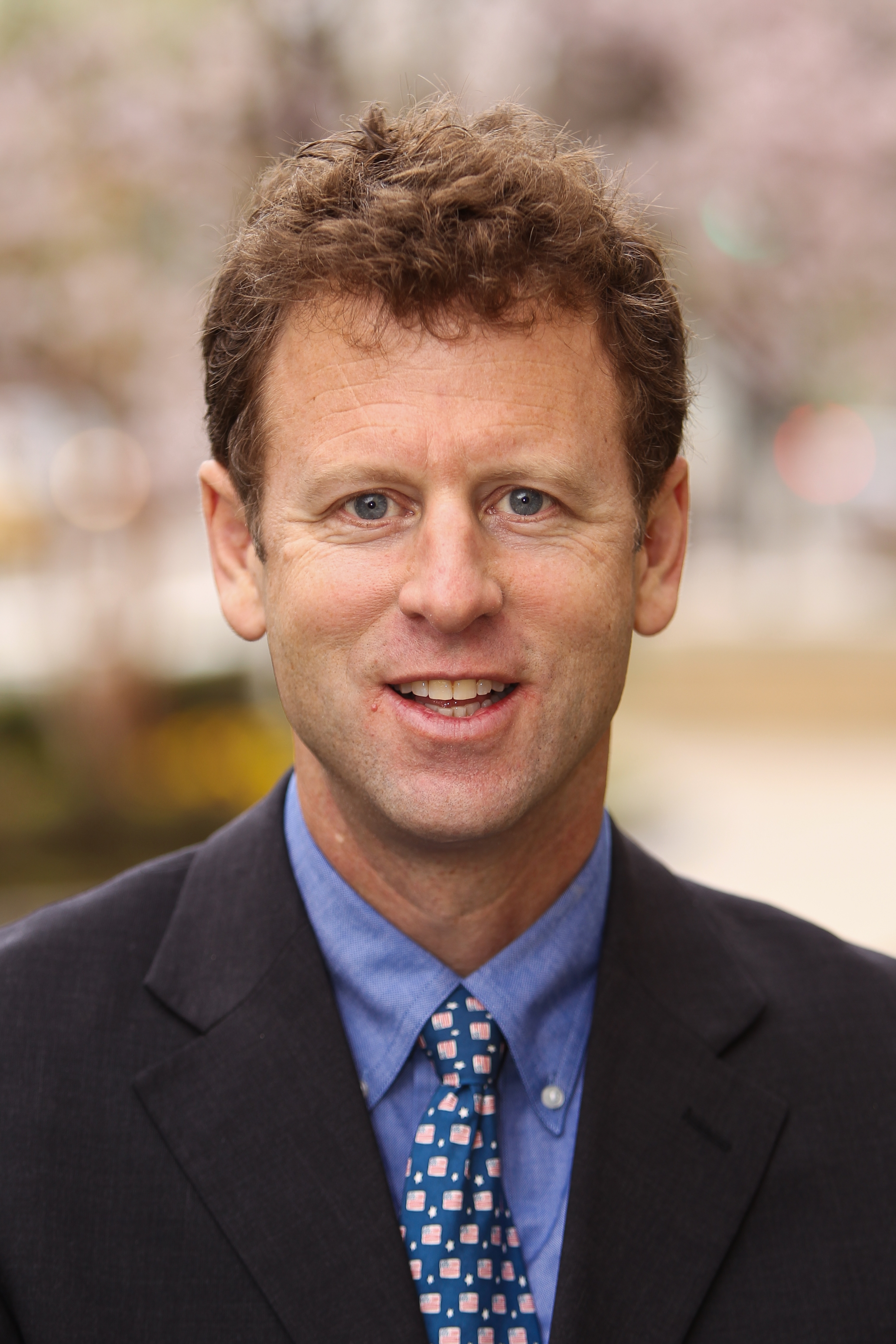 Co-Director, Security and Strategy
The Sydney Stein, Jr. Chair
Most of the Rumsfeld plan makes eminent sense. In East Asia, the United States has complex and overlapping command structures in Hawaii, Japan and Korea. Streamlining and regularizing them, while also moving U.S. military headquarters in Korea out of heavily populated Seoul, are long overdue.
Similarly, given South Korea's increasingly capable military forces, the U.S. Army's 2nd Infantry Division no longer is needed near the Demilitarized Zone to help repel any initial North Korean onslaught. Better to deploy it south of Seoul where it could prepare for an American-South Korean counteroffensive outside the range of North Korean artillery.
As for Europe, rather than keep two of the U.S. Army's six heavy divisions in Germany, far from any plausible combat theater, there is a good argument the United States should go smaller, lighter and quicker. As NATO top commander Gen. James L. Jones suggests, bases in Europe should be viewed as "lily pads" for regional and global deployments.
Such a smaller, more mobile U.S. force in Europe would face fewer problems training than at present in heavily populated Germany. It could exercise more easily with new NATO members. And it would also provide a model of rapid deployability most European militaries need to emulate.
That said, there apparently are still some problems with the proposal for a new global strategic architecture that should be fixed before the plan is completed.
If taken too far, some of the changes proposed for the U.S. Army could worsen an overdeployment problem that poses the greatest challenge to the all-volunteer force in its 30-year history. Given the ongoing strains of the Iraq and Afghanistan missions, it simply makes no sense to take large numbers of Army soldiers out of bases in Germany, where they are stationed with their families, and deploy them on unescorted tours to Eastern Europe.
For the foreseeable future, any new deployments need to be very modest in scale. Nor should the budgetary cost of new bases be overlooked. It makes sense to develop this plan in its entirety before next year's base closure process, so we know what facilities need to be retained stateside. But it should not be rushed into effect.
By contrast, the plan's likely effects on the U.S. Marine Corps do not go far enough. Notably, it does not appear to make major changes in the U.S. presence on Okinawa, where 20,000 Marines continue to be stationed on a densely populated island (implying mediocre training opportunities). This causes local political problems and puts the broader U.S. base network in Japan at some risk.
The U.S. does need to store equipment on or near Okinawa and have contingency access there in event of a crisis, but it does not need to station most of those Marines on the island.
So some modifications to the Pentagon's plan are badly needed, as well as much greater consultations with other parts of the U.S. government and other countries. But if Mr. Rumsfeld gets these things right, his new basing plan will merit strong support at home and abroad.