The anemic American economy has had a preeminent role in the presidential campaign dialogue. Both candidates have railed about spending, entitlements and taxes and now that election day is here, it's time to see whose words will resonate with voters, notes Fellow Elisabeth Jacobs.
Author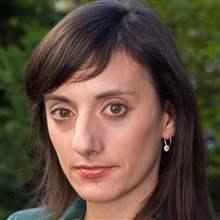 Former Brookings Expert
Senior Director, Research; Senior Fellow -
Washington Center for Equitable Growth
More
If we [the United States] have less access to these [international] markets, we're going to have fewer opportunities to create jobs in the export sector. Also, if we decide to tax imports, there are a lot of people in this country dependent on imports and we're also going to see people lose their jobs.
The jobs China is accused of stealing, many were lost a long time ago to Korea or Japan and moved from there to China. A lot of that job loss occurred because of technology change. [And despite Trump's promises to bring jobs back to the US,] nobody in the US would do them at the wages companies would want to charge. Those jobs are never going to be gotten back.