China's approach to Europe is a contrasting mix of economic opportunism and strategic vision.
A continent gripped by economic weakness and debt is crying out for Chinese investment, and Chinese state enterprises and funds are eagerly participating in the sale of the century, buying up ports, prime real estate and technology firms from Greece to the U.K.
At the same time, Beijing views Europe as the terminus for its massively ambitious "One Belt, One Road" project – a string of ports, logistics hubs and other trading infrastructure stretching all the way from Southeast Asia to the north of England.
Yet a populist backlash against China is building in Europe: recent street demonstrations by European workers over Chinese steel dumping have highlighted the risks of a relationship that increasingly looks troubled.
In their book "China's Offensive in Europe," Philippe Le Corre, a visiting fellow at the Brookings Institution, and Alain Sepulchre, a senior adviser with BCG in Hong Kong, analyze China's rapidly expanding footprint on the continent — and what it means in global terms. They set out some of their thinking in a written Q&A with China Real Time:
You title your book "China's Offensive in Europe." This sounds somewhat alarming. Should we be worried?
It may have sounded slightly alarming a few years ago, but China's economic intentions toward Europe are not just about creating jobs and value: they are about spreading influence on a weakened and somewhat divided continent (the U.K. being perhaps the most obvious example) that is also far away from the U.S., the country seen by China as the ultimate competitor. Europe is part of "the West" where China is willing to leave more than footprints.
Overall, how do you assess the relationship between the EU and China? What are the opportunities and the risks?
On one hand, China has offered to take part in major EU projects such as the European Strategic Investment Fund, launched by the European Commission to relaunch European infrastructure. It will probably become the biggest non-European stakeholder in the ESIF. But on the other hand, there is an attempt by China to divide the EU at various levels. A typical example is the "16+1" group created by China and sixteen Eastern and Central European countries in 2011. Once a year, leaders of these countries meet with Chinese Premier Li Keqiang. Last year in Suzhou, they also met with President Xi Jinjping. Seven countries signed memorandums of understanding with China on "one-belt, one-road." Three of them hosted Mr. Xi recently, and were offered substantial Chinese investment promises. China has also tried to establish similar platforms with Southern Europe and Nordic countries, so far without success, but there is a risk that a large number of smaller countries (some of them non-EU members, a good example being Serbia which is getting a Chinese-made high-speed railway) will take a separate approach from the rest of Europe when dealing with China. This is not what Europe needs now.
How coordinated is Chinese investment in Europe? Is there a master plan in Beijing?
There is no "master plan" to take over Europe. First, Europe was part of the "China goes out" [investment] policy in the late 1990s. It then started accelerating with opportunities in 2008-2009 during the euro-debt crisis (and thanks to a favorable exchange rate), when China bought eurobonds and started buying into European infrastructure such as Athens' Piraeus Harbor (which it now controls). Now, Chinese investment is taking a different dimension through the cultivation of individual European countries via the "one belt, one road" initiative as was demonstrated by Mr. Xi's visits to the Czech Republic in May, and to Poland and Serbia more recently. Although many aspects of OBOR remain unclear, Europe is definitely a final destination for this project.
Would "Brexit" make the U.K. a less attractive destination for Chinese capital?
As a financial center, London would remain attractive to Chinese investors who would still use it as an renminbi trading hub – but they would also use Frankfurt, Paris and Luxembourg, where they have started trading, too. As for the British market, it would be treated as a medium-sized economy with some prospects but a much less important group than the 450-million consumer common market. For all its flaws, the EU is a powerful trade block with clear interlocutors on issues of importance to China, such as the Market Economy Status. Finally, it is not clear if the U.K. would remain a top destination for Chinese investments. Real estate is one thing, but projects such as the "Northern Power House," a massive development plan in the north of England, have little chance to receive Chinese financial support if the U.K. votes to exit the EU on Thursday.
Chinese companies are on a buying spree in Europe. This is good news for job creation, yet it also creates anxiety, particularly in Germany, about the loss of key technologies. How do you see this playing out?
Overall, the mood within European elites is about welcoming Chinese investments providing they play the European way. So far Chinese investors have been targeting primarily nonsensitive sectors or companies in financial trouble. The case of [German robot maker Kuka being acquired by Chinese home appliance giant Midea] is quite unique as it involves some specific high-tech content in a sector which is of huge potential. The fact that the Chinese acquirer is perceived as low-tech and very aggressive in its domestic and international expansion strengthens the anti-China Inc. feeling.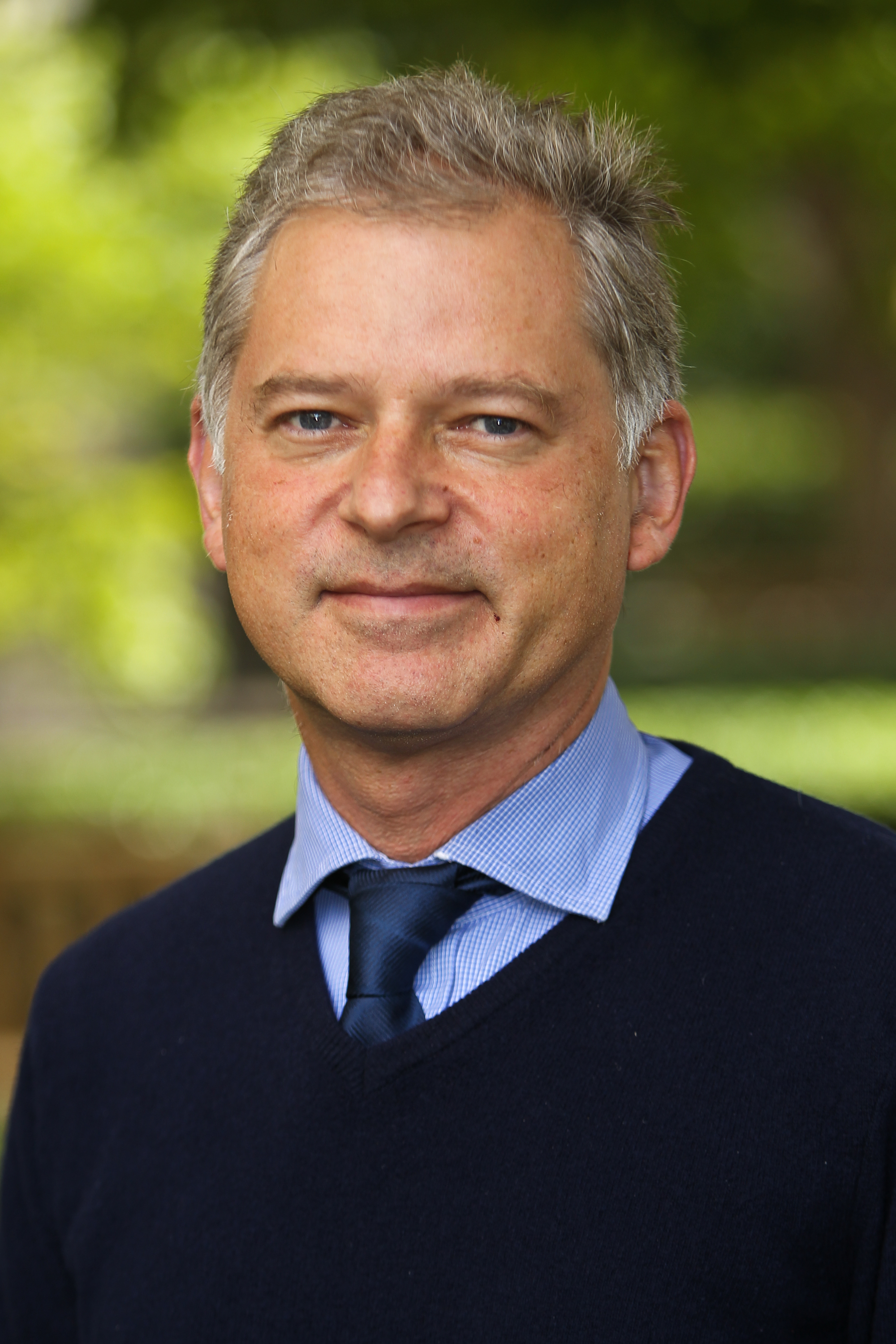 Former Brookings Expert
Senior Fellow, Mossavar-Rahmani Center on Business and Government -
Harvard Kennedy School
Is there a danger of a real populist backlash in Europe against perceived unfair Chinese trading practices, including steel dumping?
It is already happening with the recent (nonbinding, but overwhelming) vote on May 12 by the European Parliament against granting market economy status to China by the end of 2016. Members of the European Parliament are directly elected by the European people, and they reflect the continent's worries over unfair trade practices from China. These are sensitive times in Europe, and China's message is obviously not popular with European grassroots where people worry about jobs and the future of the continent's economy.
What is behind the debate on giving China market economy status?
It is a complicated issue for Europeans as the EU itself is based on the rule of law. In this case, the law is the 2001 World Trade Organization agreement that says that China should receive MES by December 2016. Economics and politics are two other factors European leaders cannot avoid: both France and Germany are facing general elections in 2017 and populism is on the rise everywhere. It would be suicidal to grant the status to China now, as almost none of the criteria to be a market economy have been met – except perhaps the upcoming deadline. A compromise will be needed with mitigating measures at the very least, and in the current political context, it will obviously take time.
Europe complains that while its markets are wide open to Chinese investment, China is closing up. German Chancellor Angela Merkel has called for greater reciprocity. How can China be persuaded to level the playing field?
European cumulative overseas direct investment into China is far bigger than what China has been investing so far into Europe. China is still considered an emerging market, typically showing some kind of protectionism. At the same time, China is often not sympathetic to reciprocity be it in politics or business. Two ways could be considered to pressure China. One way – as we have just heard from Chancellor Merkel – is to be offensive by blocking some Chinese investments in deemed sensitive areas (similarly to what is taking place in the US through the CFIUS mechanism) and by finding alternative suitors to firms like Kuka that China wants to acquire. Another way would be to use the pan-European card. In many cases, European businesses and / or political bodies have been battling each other for Chinese investments. This has been going on for years, and it is time for Europeans to partner vis-a-vis China.
On her recent visits to China, Ms. Merkel has spoken out strongly on issues from human rights to the South China Sea. This compares quite markedly with the approach to China adopted by Britain, which tends to avoid sensitive issues. What accounts for Ms. Merkel's frankness?
There is still a Chinese fascination for Germany's economic and technological model, which has no equivalent in Europe. Although the German trade surplus with China is shrinking, many German industrial brands are recognized and vastly respected in China (Audi, Siemens, BMW, BASF…). German technology and brands give Germany an incentive. In addition, Ms. Merkel, who has been in power for almost 11 years, is seen by Beijing as Europe's clear leader. David Cameron is only considered as his country's prime minister, with little influence on decisions taken within the EU. The fact Ms. Merkel has spoken frankly and repeatedly about sensitive issues has not weakened her – it is the opposite. A good lesson for others, perhaps?
What is the experience so far of European companies bought by Chinese firms?
The experience so far has been a mixed bag. On the workforce front, most companies have been expanding rather than the opposite, but some have been downsizing their labor force at least initially. A typical challenge lies more at the top management / governance level: Chinese owners tend to over-manage or under-manage dispatching too many or too few skilled managers, governing too tightly or too loosely. The right balance has not been found yet. The most 'non value-added' factor is probably on the transfer of technology side. In many instances, Chinese investors have not been able to fully leverage the European technology content into their domestic operations. 
This interview originally appeared in the Wall Street Journal.