Casting immigrants as violent criminals, refugees as terrorists, and the border as unsecured, President Trump's rhetoric on immigration has painted a grim picture. The Center for Effective Public Management has assembled the following key statistics on immigration to examine his claims and his policies.
Immigration by the numbers
How secure is the US-Mexico border?
Apprehensions at the Southwest border are at an all-time low, and there are over 650 miles of border fencing already in place. The Trump administration plans on hiring over 5,000 more Border Patrol officers in the near future, but the agency has had issues retaining and recruiting agents over recent years.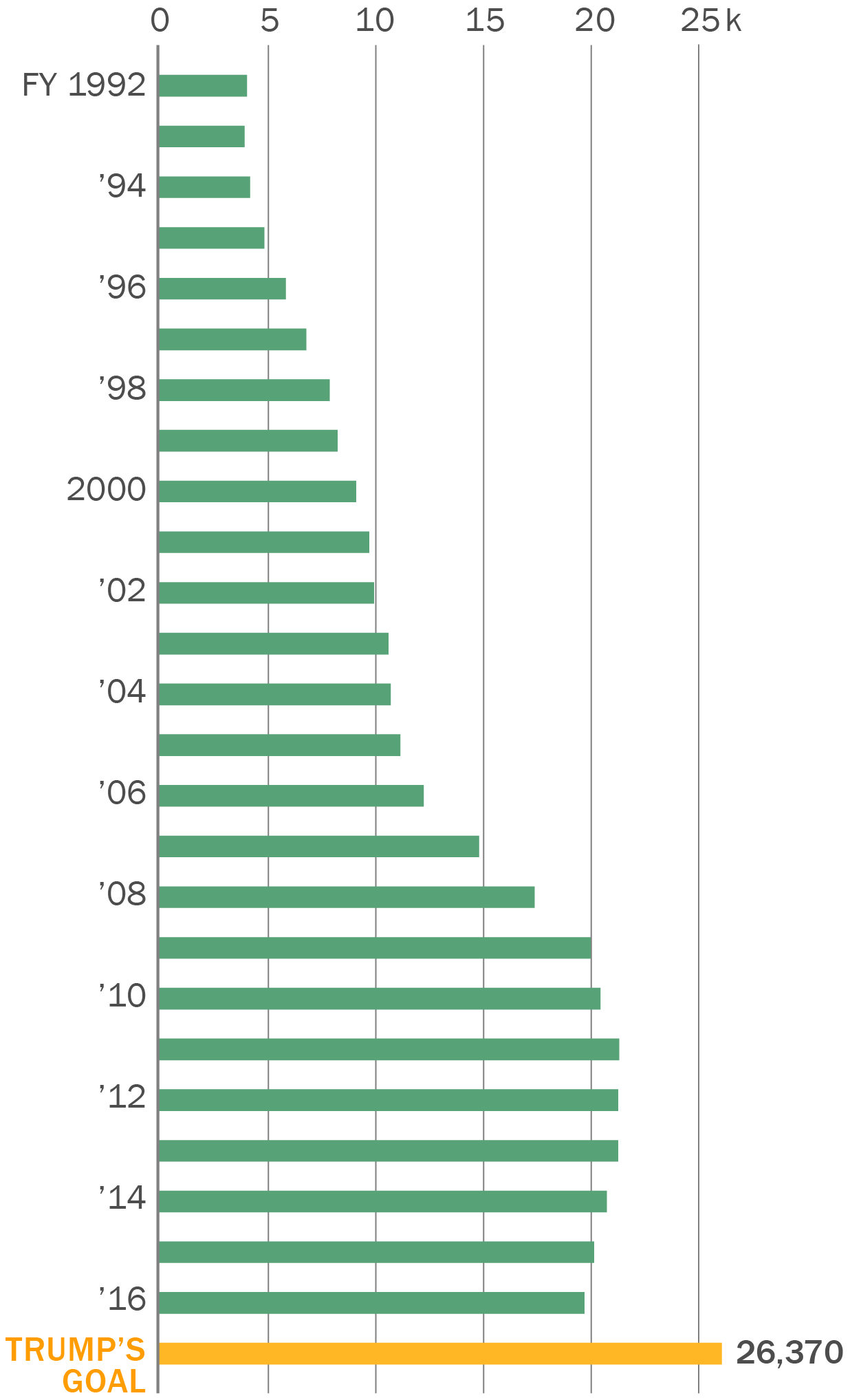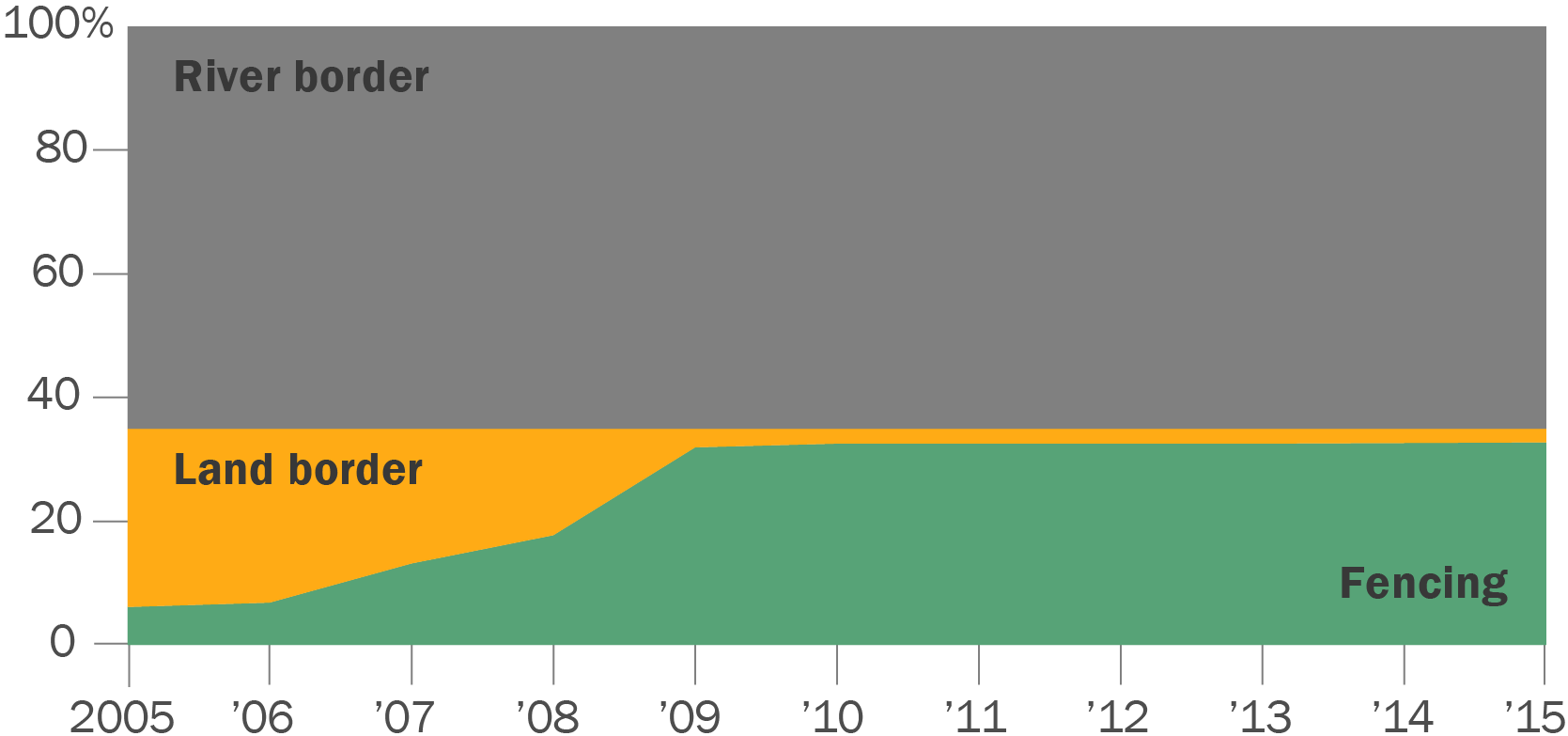 The US is increasingly taking unauthorized immigrants to court
The number of returns—people simply denied entry at the border and sent back to their home country—has declined in recent years as fewer are making the attempt. Removals, which are formal deportations and carry much stiffer penalties, now make up the majority of these cases. As the caseload has grown, immigration courts have not been given additional resources and can't keep up.

"Criminal" immigrants
Throughout his campaign, President Trump claimed that immigrants committed violent crimes at elevated levels. However, data show the vast majority of people deported from the U.S. have committed no violent crime—and zero cases have been linked to terrorism in FY 2017.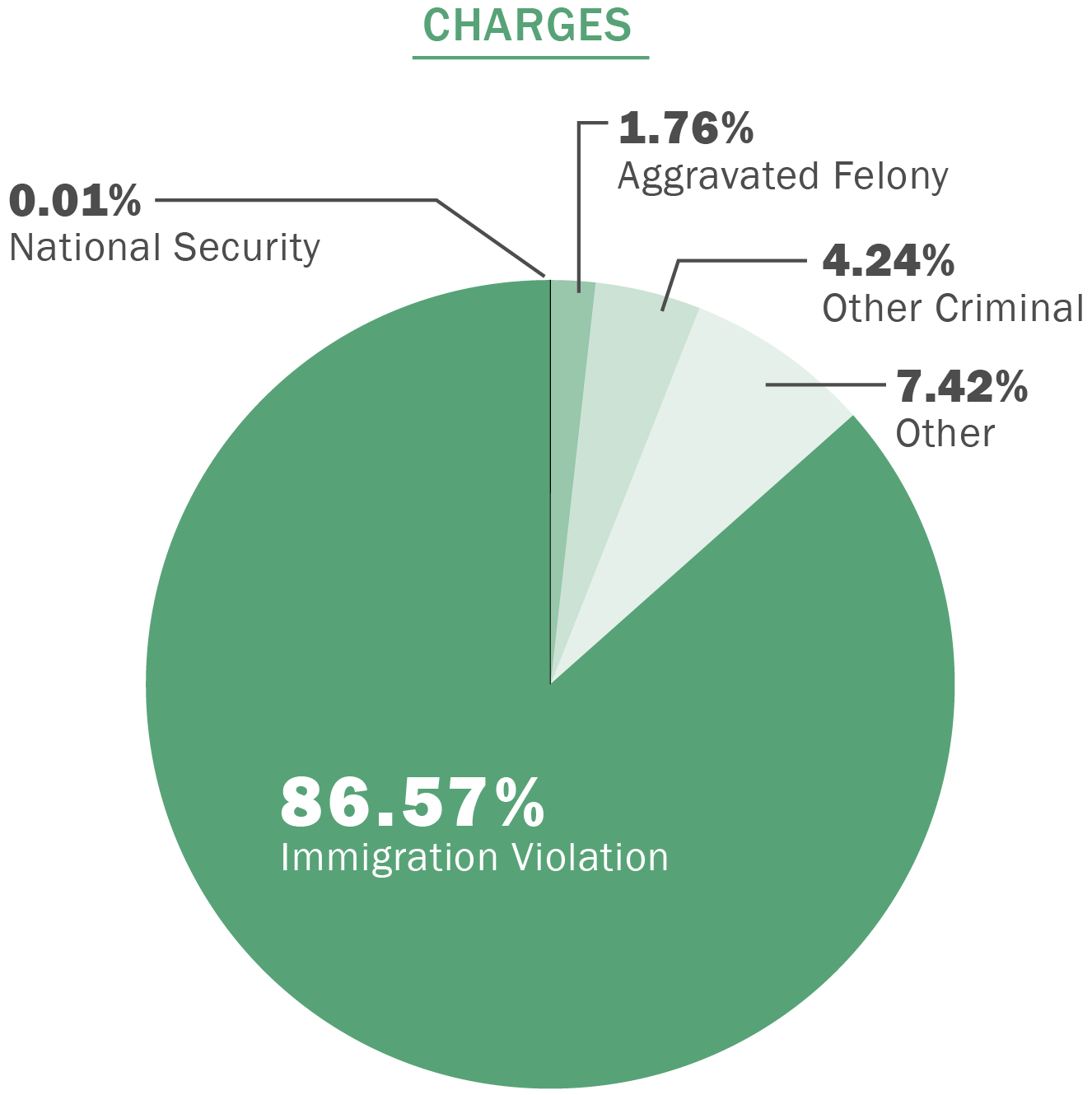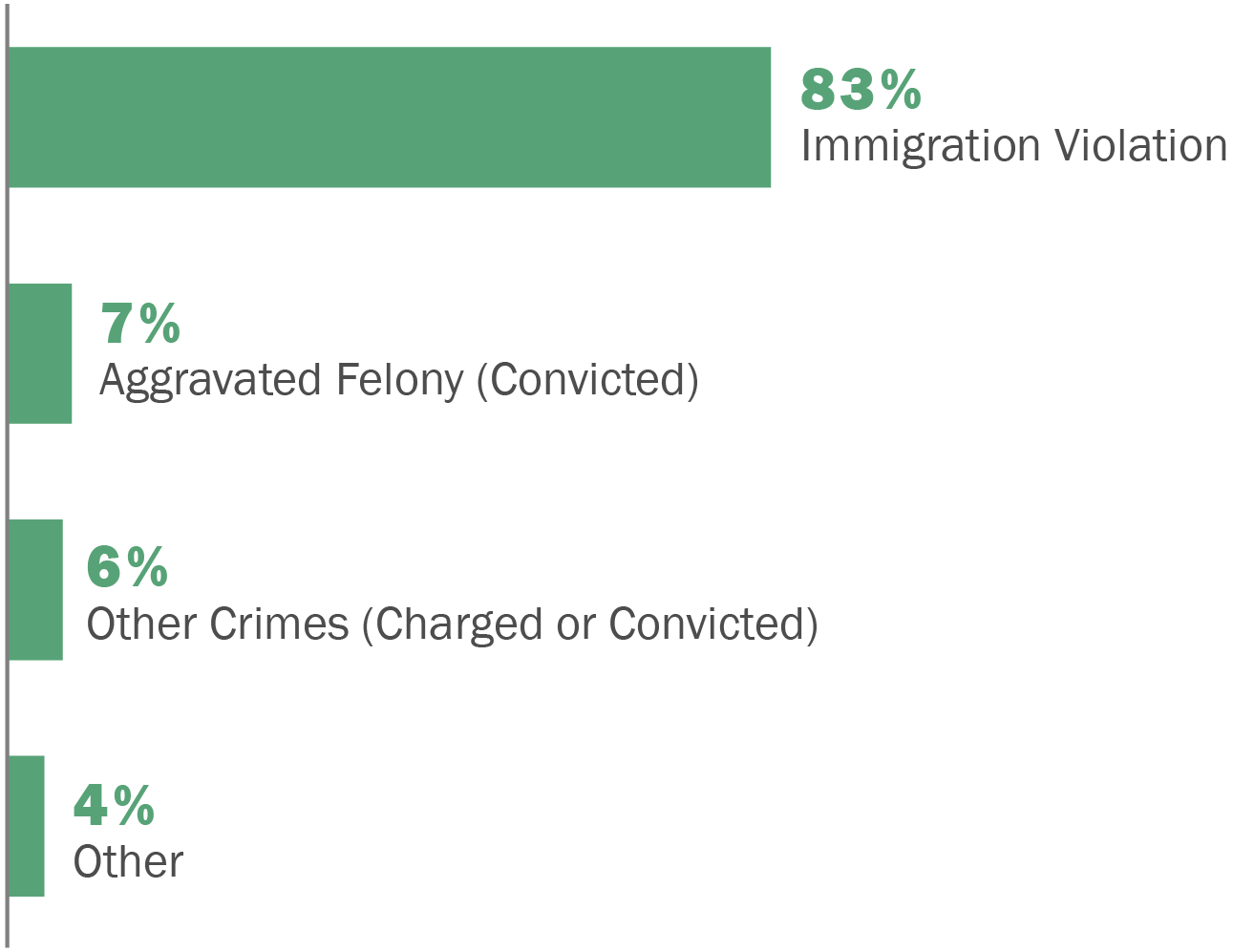 How many unauthorized immigrants live in the US?
It's difficult to measure exactly how many unauthorized immigrants reside in the U.S., and estimates aren't released every year. However, the available data indicate that the population has remained steady in recent years. In the years following the financial crisis, the proportion of Mexicans in this group has declined. An increasing number of unauthorized immigrants come from countries in Central America.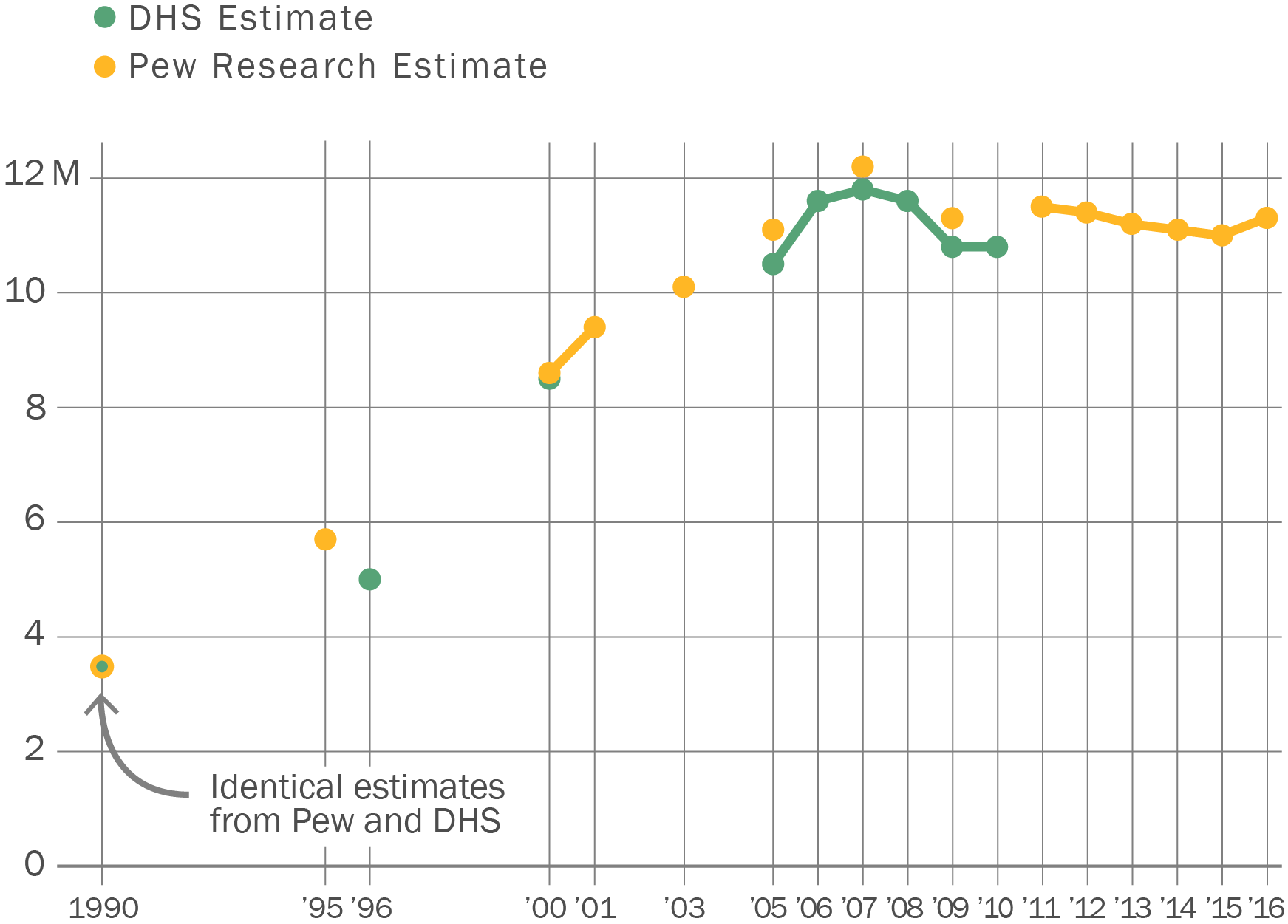 President Trump's crackdown on refugees
President Trump slashed the cap for FY 2017 refugee admissions from 110,000 to 50,000, and the amount of refugees admitted during his administration has dropped. National security was used as the rationale for limiting refugee admissions, but the odds of being killed by a refugee in a terrorist incident is astronomically low.