Past Event
Turkey's Energy Security Calculus: Aspirations and Realities
Past Event
Turkey's Energy Security Calculus: Aspirations and Realities
Despite setbacks over the past two years, Turkey's economy recorded epic growth during the previous decade and has nearly quadrupled in size since 2002. Along with the economic emergence, the nation has become one of fastest growing energy markets in the world. Turkey, however, is endowed with few hydrocarbon resources of its own and imports three quarters of its total energy and virtually all of its gas. Accordingly, securing a stable energy supply to satisfy the growing demand and preserving good ties with its energy-rich neighbors are chief priorities. Moreover, given its strategic location at the crossroads of Europe and Asia, Turkish officials have a long-standing ambition to shape the nation into an energy transit hub to channel resources to European nations, especially those eager to cut their dependence on Russia.
On April 28, the Brookings Center on the United States and Europe and the Energy Security Initiative hosted independent energy research analyst Gareth Winrow to discuss his new report, "Realization of Turkey's Energy Aspirations: Pipe Dreams Or Real Projects?" In the report, Winrow assesses Turkey's energy policy, exploring the importance of gas for the Turkish economy, prospects for becoming a gas transit and trading hub and the energy dimensions of Turkish-U.S. relations.
Gareth Winrow is a research analyst and consultant based in Oxford, England. Previously, he worked in Turkey for 20 years where he was professor of international relations at Istanbul Bilgi University and taught at Boğaziçi University. He has published extensively on Turkish foreign policy and on energy and regional security issues.
Following opening remarks, Brookings Senior Fellow Charles Ebinger and Sabancı Energy Group President Selahattin Hakman offered comments. Muharrem Yılmaz, president of the Turkish Industry and Business Association (TUSIAD), provided introductory remarks and Brookings TUSIAD Senior Fellow Kemal Kirişci moderated the discussion.
The event is part of the TUSIAD U.S.-Turkey Forum at Brookings, which hosts conferences, seminars and workshops to consider topics of relevance to U.S.-Turkish and transatlantic relations.
Agenda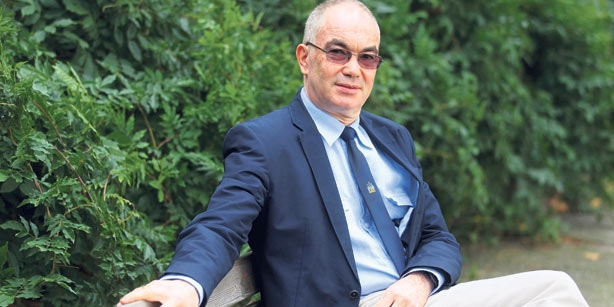 More Information
To subscribe or manage your subscriptions to our top event topic lists, please visit our event topics page.