Past Event
Online Identity and Consumer Trust
Past Event
Online Identity and Consumer Trust
As the Internet continues to evolve, new threats to consumers' personal information emerge. The current patchwork of different identity models and technologies poses many dangers, exposing consumers to potential privacy invasion and real risks of identity fraud. As the web grows more open and complex, how can consumer trust be promoted without restricting innovation?
On January 11, the Center for Technology Innovation at Brookings hosted a forum on the key issues that technology-focused policymakers face in preserving user privacy and security. The panel discussion highlighted such recent threats as session hijacking, history sniffing, cross-site profiling and spear-phishing. In addition, Brookings experts released a report that explains the technical issues related to online identity and places them in a policy context.
After the program, panelists took audience questions.
Agenda
Associate Professor, Department of Computer Science and Engineering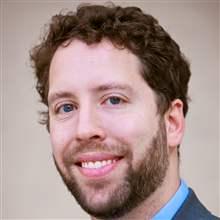 Former Brookings Expert
Director of Cybersecurity Initiatives, National Telecommunications and Information Administration -
U.S. Department of Commerce
More Information
To subscribe or manage your subscriptions to our top event topic lists, please visit our event topics page.