Past Event
JFK's forgotten crisis: Tibet, the CIA, and the Sino-Indian War
Past Event
JFK's forgotten crisis: Tibet, the CIA, and the Sino-Indian War
In the fall of 1962, President John F. Kennedy faced two great crises: the Cuban missile crisis and the Sino-Indian War. While Kennedy's role in the missile crisis has been thoroughly examined, his critical role in the Sino-Indian War – and the crisis itself – have been largely ignored.
In his new book, "JFK's Forgotten Crisis: Tibet, the CIA, and the Sino-Indian War" (Brookings Institution Press, 2015), CIA veteran and Director of the Brookings Intelligence Project Bruce Riedel details several facets of the October 1962 crisis: the invasion of Indian-held territory by well-armed and equipped Chinese troops; Prime Minister Nehru's urgent request for direct American Air Force intervention in the war; Kennedy's deft diplomatic success in convincing neighboring Pakistan to remain neutral during the affair; and the ultimate unilateral Chinese cease-fire that brought an end to the conflict. Riedel also analyzes the CIA's clandestine support of the Tibetan people in their resistance to Chinese occupation, a matter that had partially precipitated the Sino-Indian War. Finally, Riedel highlights the intriguing role First Lady Jacqueline Kennedy played in her husband's South Asian diplomacy.
On October 13, the Brookings Intelligence Project launched Riedel's new book with a conversation about this crisis, how it played an important role in forming Asia's current balance of power, and the resultant regional arms race that still prevails to this day. Brookings Institution Nonresident Senior Fellow Marvin Kalb provided introductory remarks and moderated the discussion.
Agenda
Introduction and moderator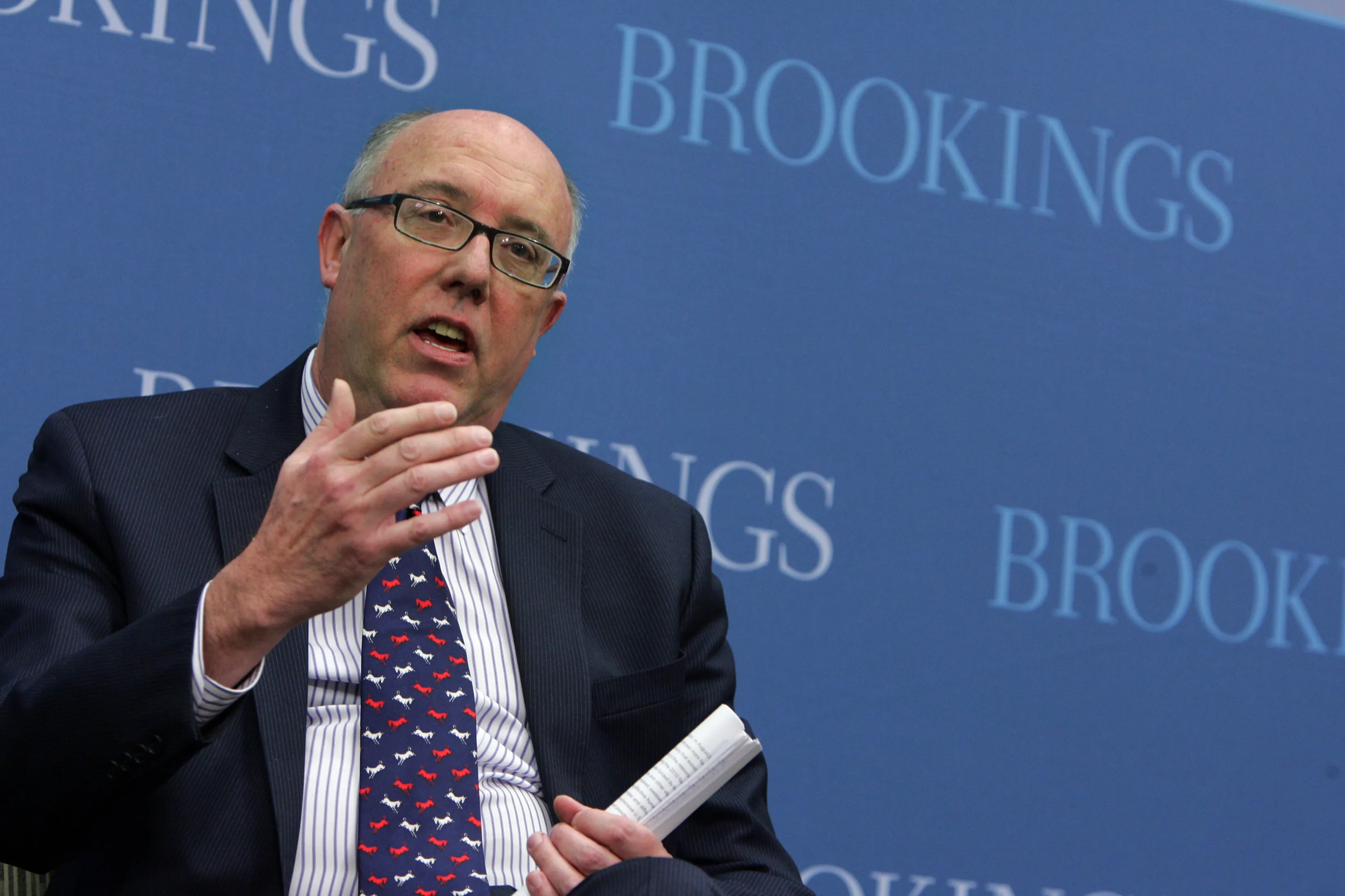 More
Bruce Katz, of the Brookings Institution, said [land mapping] is not just about "real estate," but about access "to a talent pool." "Automobiles are essentially computers on wheels," said Katz, who focuses on the challenges and opportunities of global urbanization. "The broader Detroit area is one of the greatest hubs of technological innovation around manufacturing."
"There is enormous opportunity for a smarter use of public assets in the cores of cities around anchors like waterfronts and research institutions."
"In today's challenging fiscal, political, and economic environment, mayors can play a series of roles to advance the potential of their cities to grow quality jobs, create new economic opportunities for disadvantaged citizens, and generate much needed fiscal revenues."