Past Event
Green Growth and International Cooperation
Past Event
Green Growth and International Cooperation
As the world grapples with global environmental concerns, such as climate change and sustainable development, countries are finding ways to pursue green growth. Green growth pathways would combine sustainable resource use with the pursuit of economic growth, job creation and poverty alleviation, through expanding green innovation, technologies and markets. However, the environmental challenges facing the international community cannot be addressed without cooperation among global actors. In order for real green growth and sustainable development to be achieved, both international and domestic action must support it.
On March 27, Global Economy and Development at Brookings will host a discussion on the intersection of green growth and international cooperation. Panelists included: Rachel Kyte, vice president of Sustainable Development at the World Bank; Robert Orr, assistant secretary-general for Planning and Policy Coordination at the United Nations; and Andrés Flores Montalvo, general director of Environmental Policy and Economics in Mexico's Ministry of the Environment and Natural Resources. Brookings Senior Fellow Katherine Sierra will moderate the discussion.
After the program, the panelists will take audience questions.
Agenda
Vice President and Special Envoy, Climate Change Group -
World Bank
General Director of Environmental Policy and Economics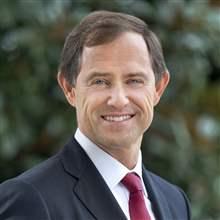 Dean, UMD School of Public Policy
More
Involving [Japan, Australia, US and India in a "quad" to counterbalance China's growing power in the region] was seen as too provocative back then. So to do this on the sidelines of [the ASEAN 2017 Summit] is a significant break from the past.