Daniel L. Doctoroff has been at the nexus of urban innovation and economic development for over three decades.  Presently the CEO of Sidewalk Labs, a joint venture with Google focused on helping cities tackle large urban problems through emerging technology, Doctoroff previously served as the president and CEO of Bloomberg L.P. until December, 2014.
Prior to accepting that role, he served as a deputy mayor for economic development and rebuilding for the City of New York under Mayor Michael Bloomberg, leading the city's post 9/11 economic resurgence. This included advancing the most ambitious land-use transformation in the city's modern history; the largest affordable housing program ever launched by an American city; and the formation of new central business districts and industrial business zones.  Doctoroff also led the creation of PlaNYC, a 127-point plan with designs focused on making New York the first environmentally sustainable 21st century city and achieving a 30 percent reduction in global warming emissions by 2030.
On Tuesday, October 31, the Centennial Scholar Initiative hosted a book event featuring Doctoroff as he discussed his recently published book, "Greater Than Ever: New York's Big Comeback." This memoir documents his experience navigating exhaustive zoning laws, plans, and politics as he worked to re-imagine, reassess, and reinvent New York City in the years following September 11th.
After the session, Doctoroff took questions from the audience.
Related Content
The new localism: How cities and metropolitan areas triumph in the age of Trump
Cities & Communities
The new localism: How cities and metropolitan areas triumph in the age of Trump
How Pittsburgh went from steel town to innovation city
Technology & Information
How Pittsburgh went from steel town to innovation city
Fred Dews, Scott Andes
September 29, 2017
The Copenhagen City and Port Development Corporation: A model for regenerating cities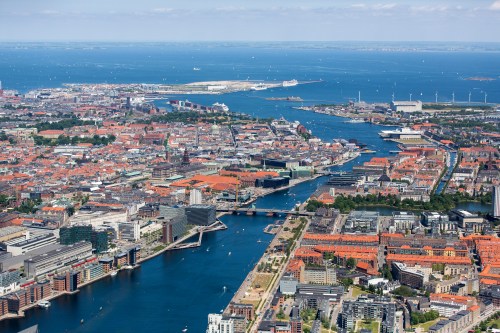 Infrastructure
The Copenhagen City and Port Development Corporation: A model for regenerating cities
Bruce Katz, Luise Noring
June 1, 2017