Past Event
Faith-Based & Neighborhood Partnerships in the Obama Era: Assessing the First Year and Looking Ahead
Past Event
Faith-Based & Neighborhood Partnerships in the Obama Era
Last February, President Obama established the White House Office of Faith-based and Neighborhood Partnerships and created a presidential advisory council of leading religious and secular scholars and figures to recommend changes in how these partnerships are carried out. While public attention has been focused on the economic downturn, the health care debate and two wars, the White House office has continued to foster government partnerships with religious and secular community organizations around the country. A year into the Obama administration, what is the state of the debate over these partnerships? What has changed since the Bush administration?
On February 18, the Brookings Institution hosted a forum on partnerships between government and faith-based and neighborhood groups during President Obama's first year in office. The event focused on understanding what has been accomplished thus far. Discussion also centered on what will and should happen in this area over the rest of the president's term.
Panelists included some of the country's leading scholars and religious figures focused on examining partnerships with faith-based groups and other nonprofits. Joshua DuBois, director of the White House Office of Faith-based and Neighborhood Partnerships, delivered an opening address on his office's first year and plans for the future. The forum concluded with remarks by Rabbi David Saperstein, director and counsel of the Religious Action Center for Reform Judaism, and Father Larry Snyder, president of Catholic Charities USA.
Agenda
8:30-8:40 AM -- Welcome and Introductory Remarks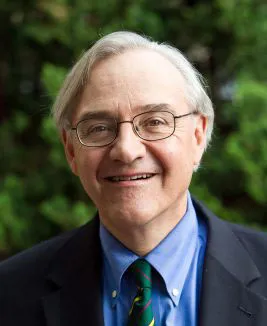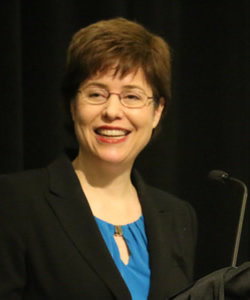 Moderator
Nonresident Senior Fellow -
Governance Studies
8:40-9:20 AM -- Opening Address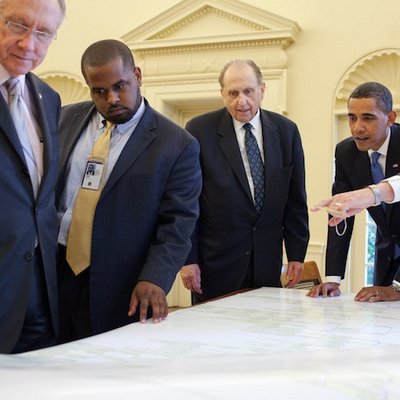 CEO -
Values Partnerships
Former Executive Director, Office of Faith-based and Neighborhood Partnerships -
The White House
9:30-10:45 AM -- The State of Social Science Research
11:00 AM-12:15 PM -- The State of the Law
12:30-2:00 PM -- Lunch: Reflections on the Past, Present and Future of Government Partnerships with Faith-Based and Neighborhood Organizations
Director and Counsel, Religious Action Center of Reform Judaism
President, Catholic Charities USA
More Information
Contact
Brookings Office Of Communications
(202) 797-6105
More
Involving [Japan, Australia, US and India in a "quad" to counterbalance China's growing power in the region] was seen as too provocative back then. So to do this on the sidelines of [the ASEAN 2017 Summit] is a significant break from the past.