Past Event
Enhancing Innovative Entrepreneurship, Productivity and Job Creation: Lessons for Latin America
Past Event
Enhancing Innovative Entrepreneurship, Productivity and Job Creation: Lessons for Latin America
Latin America is caught in a vicious cycle of low innovation and low productivity growth. The region is populated by an overwhelming number of one-person enterprises and micro-businesses. This trend reflects insufficient opportunities in the labor market: More often than not, these businesses are not able to grow, generate good jobs and thrive. At the same time, without innovation, medium and large established businesses in the formal sector grow slowly and create few good jobs in the process. Entrepreneurs and innovators are the key to breaking this trend. Latin America needs to enact policies to create an enabling environment so inefficient businesses can transform into successful and dynamic firms.


On June 5, the Brookings Global-CERES Economic and Social Policy in Latin America Initiative (ESPLA) hosted a discussion on policies for supporting transformational entrepreneurs and innovators. Pablo Sanguinetti, director of socioeconomic research of the CAF development bank of Latin America, presented CAF´s recent report, "Enhancing Productivity in Latin America: From Subsistence to Transformational Entrepreneurship." Julian Messina Granovsky, senior economist in the office of the chief economist for the Latin America and the Caribbean region at the World Bank, presented the World Bank report, "Latin American Entrepreneurs: Many Firms but Little Innovation." A moderated discussion followed, including Christian Gomez, Jr., director of energy at the Council of the Americas, and Ernesto Stein, principal economist in the research department at the Inter-American Development Bank. ESPLA Senior Fellow and Director Ernesto Talvi moderated the discussion.
I think that the key is not necessarily to identify exactly who are the winners, but rather to put policies in place that either leverage private sector capabilities to screen and identify the most promising firms."
– Ernesto Stein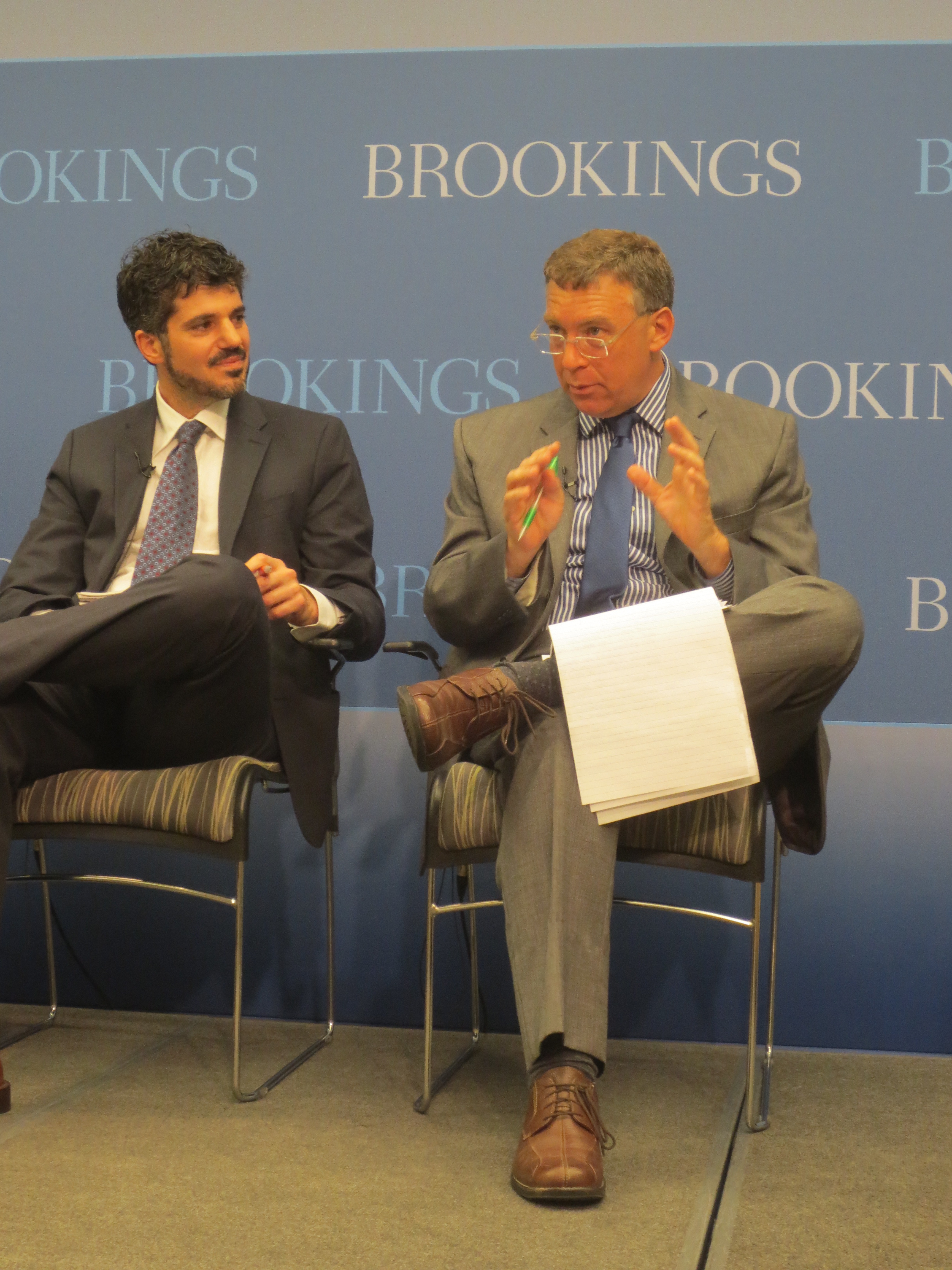 There's no denial that if you have tremendous perverse incentives to become formal, then formality is not going to flourish. So removing some of those perverse incentives are probably likely to produce informality. But if I had to bet on one particular set of policies, it's an environment that actually will bring informality down."
– Julian Messina Granovsky
The problem I see … was we have entrepreneurial capital and we have entrepreneurial talent, but this capital and talent is not actually being brought to bear in a manner that's effective." – Christian Gomez, Jr.
Agenda
Director of Energy -
Council of the Americas
Principal Economist, Research Department -
Inter-American Development Bank
Senior Economist, Office of the Chief Economist, Latin America and the Caribbean -
World Bank
Research Director, Public Policies and Competitiveness Office, Andean Development Corporation (CAF)
More Information
To subscribe or manage your subscriptions to our top event topic lists, please visit our event topics page.