Content from the Brookings-Tsinghua Public Policy Center is now archived. Since October 1, 2020, Brookings has maintained a limited partnership with Tsinghua University School of Public Policy and Management that is intended to facilitate jointly organized dialogues, meetings, and/or events.
Whether acting as a stimulus for economic growth or a solution for environmental issues, innovation technology is making advancements through various sectors of governance such as transportation, energy grids, and resource management. Right now, the biggest challenge for China and many other countries is to build a sustainable future, and integrating digital services into a connected ecosystem is a great way to build a sustainable economy.
After decades of rapid economic growth, China is left to deal with problems forecasted by demographic and economic trends such as a rapidly aging population, a decline in economic growth, a continuous increase in energy consumption, and a deteriorating atmosphere. China has recognized the importance of effective interoperability and connected devices in management and governance, and has made the first steps towards implementing digital solutions to manage urbanization, such as smart garbage bins, smart meters and Intelligent Traffic System with autonomous cars.
On April 7, the Brookings-Tsinghua Center for Public Policy and the Penn Wharton China Center co-hosted an open event on Economic Growth through Innovative Energy Management. Darrell West, Vice President and Director of Governance Studies from Brookings Institution, talked about his latest findings on Energy Management in China. QI Ye, co-author of the report and Director of the Brookings-Tsinghua Center for Public Policy and GAO Kunlun, Director of Computing and Application Department of Global Energy Interconnection Research Institute joined the panel discussion.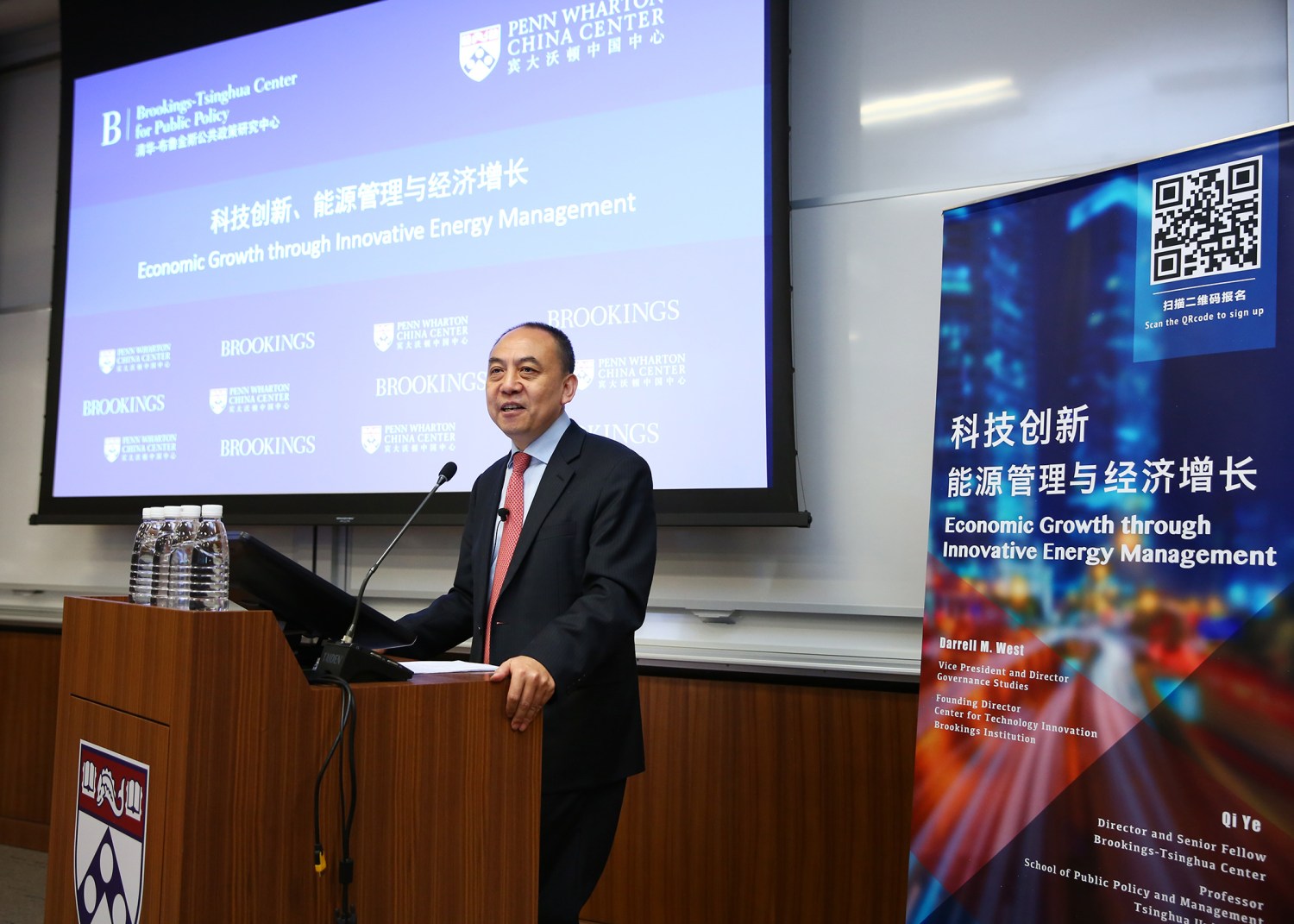 QI Ye, Director of Brookings-Tsinghua Center for Public Policy
Darrell M. West, Vice President and Director of Governance Studies, Founding Director of Center for Technology Innovation
QI Ye, GAO Kunlun and Darrell M. West on the panel discussion.
Related Content
Integrating digital technologies and energy management in China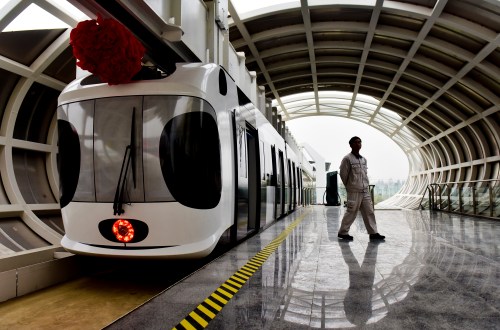 Energy Industry
Integrating digital technologies and energy management in China