Past Event
Considerations and constraints for U.S., EU, and Turkish engagement in the South Caucasus
Past Event
Considerations and constraints for U.S., EU, and Turkish engagement in the South Caucasus
Harsh geopolitical realities and historic legacies have pushed the South Caucasus states of Armenia, Azerbaijan, and Georgia back onto the foreign policy agendas of the United States, the European Union (EU), and Turkey, at a time when all three have pulled back from more activist roles in regional affairs. Western disengagement has exacerbated some of the more negative regional trends by signaling disinterest and a lack of commitment toward resolving ongoing conflicts and challenges. These current dynamics create several policy challenges for the region and beyond, including whether the festering crises in the Caucasus will feed into broader conflagrations; whether the United States, EU, and Turkey re-evaluate their involvement in the region in light of Russia's assertive new foreign policy; and whether given other priorities, can the West muster sufficient political will to re-engage, within limits, in high-level regional diplomacy?
On July 15, the Brookings Center on the United States and Europe (CUSE) hosted a panel to discuss a new report, Retracing the Caucasian Circle, co-authored by Fiona Hill, Kemal Kirişci, and Andrew Moffatt. In the paper, the authors provide an overview of the geopolitical and security issues facing Armenia, Azerbaijan, and Georgia and their consequences for relations with the West. The report advocates that in spite of major challenges these three actors should not give up on their engagement of the region and should adopt realistic approaches which can be sustained.
Following a presentation of the report by CUSE Director Fiona Hill, Deputy Assistant Secretary European and Eurasian Affairs Eric Rubin, retired Turkish Ambassador and President of Ankara Policy Center Ünal Çeviköz, and Klaus Botzet of the EU Delegation to the U.S. provided comments. Brookings TÜSİAD Senior Fellow Kemal Kirişci moderated the discussion.
The event is part of the TÜSİAD U.S.-Turkey Forum at Brookings, which hosts conferences, seminars, and workshops to consider topics of relevance to U.S.-Turkish and transatlantic relations.
Agenda
Deputy Assistant Secretary, European and Eurasian Affairs -
U.S. State Department
Retired Ambassador -
President, Ankara Policy Center
Head of the Political, Security, and Development Section -
Delegation of the European Union to the U.S.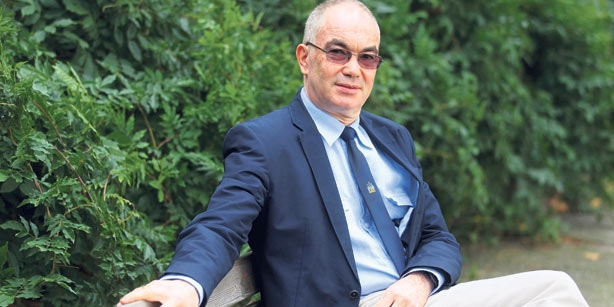 More Information
Contact
Brookings Office Of Communications
202.797.6105
Hosted By
To subscribe or manage your subscriptions to our top event topic lists, please visit our event topics page.