Past Event
China's Foreign Reserves and Overseas Investment
Past Event
China's Foreign Reserves and Overseas Investment
An outstanding feature of the current world economy is the internal imbalance of the economic structure in the developed entities, which is persisted and expanded due to the global trade imbalance. After the global financial crisis, China's foreign exchange reserves accounted for 1/3 of world's total, and 1/2 of China's GDP. Huge risk exists, when such amount of foreign reserves is exposed to turbulent international financial market.
On May 30th, 2013, the Brookings-Tsinghua Center for Public policy hosted a public event, featuring Dr. Yu Qiao, nonresident senior fellow of the Brookings-Tsinghua Center, to address the aforementioned issues of China's foreign currency reserves and its overseas investment. To mitigate the huge risk, as Yu Qiao suggested, a diversified investment portfolio is needed, and the investment demand of China's aging population should be taken into serious consideration. Dr. Yu's monograph A Study on the External Environment of Chinese Investments in the United States and his newly-released book China's Foreign Reserves and Overseas Investment were also presented at the event.
After the talk, Jing Xuecheng, director of China International Economic Relations Association, and Chen Xiaowen, deputy editor-in-chief of the Commercial Press made comments to Yu Qiao's presentation and book.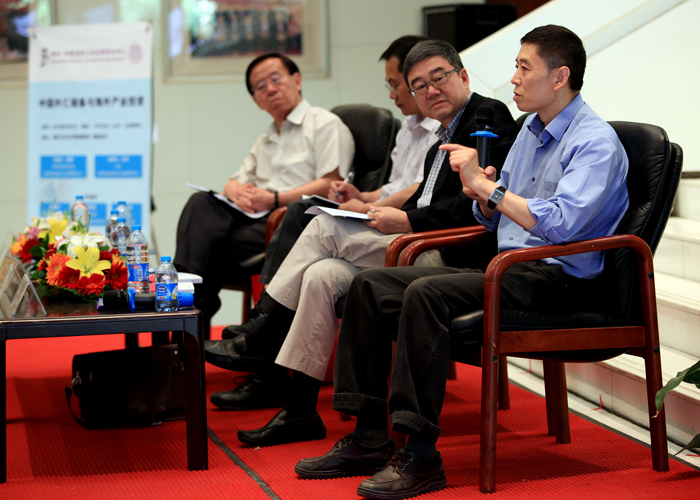 Agenda
Director -
China International Economic Relations Association
Deputy Editor-in-Chief -
The Commercial Press
More Information
Contact
Brookings-Tsinghua Center
(+8610) 6279-5601
Hosted By
To subscribe or manage your subscriptions to our top event topic lists, please visit our event topics page.