Past Event
The Future of U.S. Energy Security and Oil Export Policy
Past Event
Changing Markets: The Future of U.S. Energy Security and Oil Export Policy
Join the conversation on Twitter using

#USEnergy
As unconventional oil and natural gas production in the United States skyrockets amidst increasing energy instability around the globe, the role of the United States in the global energy security landscape is changing. Countries such as China, India and Japan have looked to diversify their energy supply, offering a potential market for U.S. oil and gas exports. In the United States, intense debate has emerged around a decades-old ban on crude oil exports, with policymakers looking to balance the potential economic and security benefits of allowing free trade for crude oil with concerns about the role of fossil fuels in U.S. climate change mitigation.
On September 9, the Energy Security Initiative (ESI) at Brookings hosted an event focusing on the future of U.S. energy security and oil export policy. This event served as the launch of ESI's new report, "Changing Markets: Economic Opportunities from Lifting the U.S. Ban on Crude Oil Exports," which looks at the economic and national security impacts of allowing U.S. crude oil exports based on a macroeconomic study contracted from National Economic Research Associates (NERA) Economic Consulting.
Lawrence H. Summers, the Charles W. Eliot university professor and president emeritus at Harvard University, will open the session with a keynote address on the future of U.S. energy and climate security. After his remarks, a panel discussion on the specific findings of the Brookings and NERA studies will feature ESI Director and Senior Fellow Charles Ebinger; Sugandha Tuladhar, vice president of NERA; and Robert Baron, a consultant with NERA. David Goldwyn, nonresident senior fellow at ESI and president of Goldwyn Global Strategies LLC, will moderate the panel.
Agenda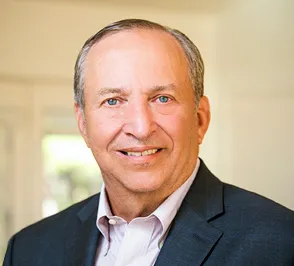 Charles W. Eliot University Professor and President Emeritus -
Harvard University
Outside Consultant -
NERA Economic Consulting
Vice President -
NERA Economic Consulting
More Information
Contact
Hosted By
Twitter
To subscribe or manage your subscriptions to our top event topic lists, please visit our event topics page.
[On the U.S. negotiating team at the COP 24 climate negotiations in Katowice, Poland] They work seriously, effectively and knowledgeably. There is only this technical negotiating team, not a political one.
[John Bolton's statement that the North Koreans "have not lived up to the commitments" made in Singapore] totally cuts Secretary of State Pompeo and the special representative, Steve Biegun, at the knees. What is the incentive for North Korea to actually talk about the meat-and-potatoes of denuclearization with the special representative and with the secretary of state if the national security adviser has said nothing is happening so we have to go straight to the top?