Past Event
Autonomous cars: Science, technology, and policy
An event from the Brookings Institution, the Mays Innovation Research Center at Texas A&M, and the Transportation Institute at the University of Florida
Join the conversation on Twitter using

#AutonomousCars
Download the event agenda here.
Hardly a day passes without some news about autonomous transportation. Apple, Uber, Waymo, Tesla, Ford, GM, Toyota – it seems as if every automotive and tech company has its horse in the race to bring driverless cars to the United States. And for good reason: driver error is a major cause of automotive deaths in America. But, safety is only one potential upside to autonomous vehicles. Traffic efficiencies, environmental benefits, and the potential for shorter commute times have all been touted as benefits.
On July 25 at the Brookings Institution hosted a full-day conference on how connecting vehicles to smart infrastructure will transform the future of transportation. Panelists at "Autonomous cars: Science, technology, and policy" discussed a specific type of autonomy: infrastructure-enabled autonomous vehicles. Engineers, researchers, economists, and government officials provided a realistic outlook on the current state of driverless cars.
Agenda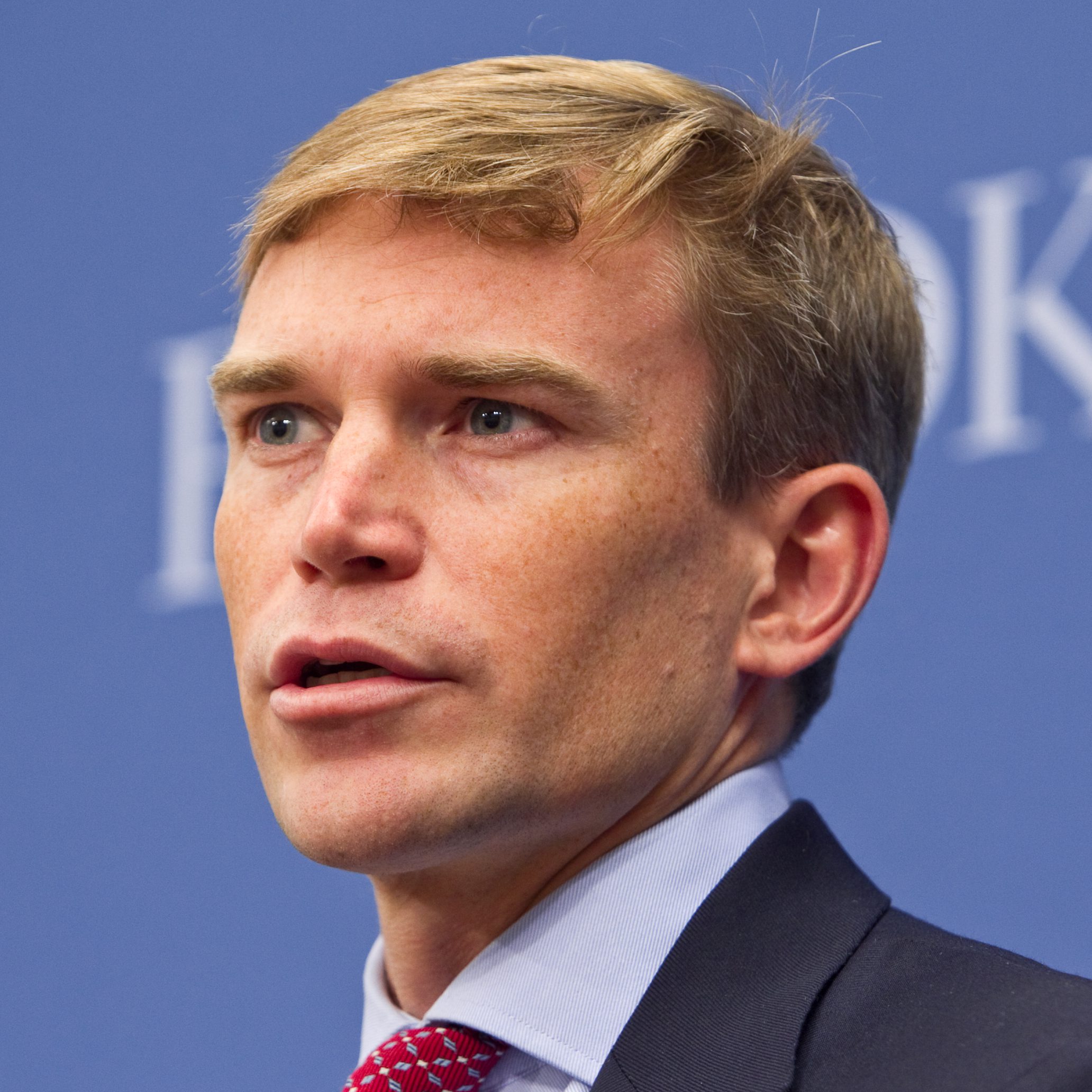 Executive Director, Marriner S. Eccles Institute, University of Utah
Director -
UF Transportation Institute (UFTI)
Director -
Mays Innovation Research Center, Texas A&M University
Opening Keynote Speaker: Kenneth M. Leonard
Director, USDOT Intelligent Transportation Systems Joint Program Office
Engineering presentation 1: Autonomous vehicles, traffic, and humans
Engineering Presentation 2: Smart Infrastructure
Moderator
Director -
Connected Autonomous Safe Transportation Program, Texas A&M University
Associate Professor -
Department of Mechanical Engineering, Texas A&M University
Technical Director -
Connected Autonomous Safe Transportation Program, Texas A&M University
Keynote Address: Derek Kan
Executive Associate Director, White House Office of Management and Budget; Former Under Secretary of Transportation for Policy
Panel 2: Public and private sector collaboration
More Information
Contact
Brookings Office Of Communications
202.797.6105
Twitter
To subscribe or manage your subscriptions to our top event topic lists, please visit our event topics page.
More
President López Obrador's extension of the term of Supreme Court chief Arturo Zaldívar is part of his strong effort to recentralize power in the Mexican presidency and hollow out the independence and power of other Mexican institutions. His other moves to bend the justice system to his will include a reform that lowered the salary of judges but did not improve the quality of prosecutors and his unwillingness to allow an independent selection of the attorney general, with López Obrador himself retaining the power of appointment. His latest move with the two-year extension of Zaldívar's term is especially worrisome. Zaldívar is also the president of the powerful Federal Judiciary Council. The council appoints and dismisses judges, sets career advancement rules and disciplines judges. Zaldívar will be setting the council's and, thus, the whole judiciary's, agenda and priorities for two years. This allows López Obrador to influence how courts will rule in cases regarding the executive branch, what cases they take up and the legality of new policies. These moves are taking place when the effectiveness of the judiciary in Mexico remains limited and deeply concerning. The attorney general's office has proven weak, unwilling to take up key cases such as against the suspects in the brazen attack on Mexico City's security minister, Omar García Harfuch—an event that symbolized the impunity with which Mexican criminal groups operate. Mexico's justice system showed itself equally meek and disappointing in inadequately investigating the alleged complicity of former Mexican Defense Minister Salvador Cienfuegos and dismissing the case, potentially the most significant case of corruption and criminal collusion charges against a high-ranking Mexican official in two decades. A decade and a half after Mexico initiated its justice system reforms, 95 percent of federal cases still go unpunished. President López Obrador has scored some points, but the already precariously weak rule of law in Mexico, and thus the Mexican people, will suffer.