Past Event
Anwar al-Awlaki, Yemen, and American counterterrorism policy
Past Event
Anwar al-Awlaki, Yemen, and American counterterrorism policy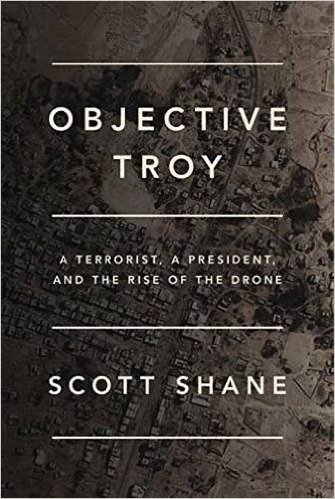 On September 30, 2011, the U.S.-born radical Islamic cleric, Anwar al-Awlaki, was killed by an American drone strike in Yemen, marking the first extra-judicial killing by the United States government against a U.S. citizen. Placed at the top of a CIA kill list in 2010 by the Obama administration, al-Awlaki was known for his intimate involvement in multiple al-Qaida terrorist plots against U.S. citizens, including the 2009 Christmas Day airline bombing attempt in Detroit and the 2010 plot to blow up U.S.-bound cargo planes. His calls for violent jihad remain prominent on the Internet, and his influence has turned up in many cases since his death, including the Boston Marathon bombing of 2013 and the Charlie Hebdo shootings in Paris early this year. In a new book, "Objective Troy: A Terrorist, A President, and the Rise of the Drone" (Crown, 2015), The New York Times national security reporter Scott Shane, drawing on in-depth field research in Yemen and interviews with U.S. government officials, charts the intimate details of the life and death of al-Awlaki, including his radicalization, his recruiting efforts for al-Qaida in the Arabian Peninsula, and the use of drone strikes by the United States to prosecute its counterterrorism goals.
On September 17, the Intelligence Project hosted Shane to examine the roles played by al-Awlaki in al-Qaida plots against the United States, al-Awlaki's continued influence on terrorism, and the current state of al-Qaida today. Brookings Senior Fellow Bruce Riedel, director of the Intelligence Project, provided introductory remarks and moderated the discussion.
More Information
To subscribe or manage your subscriptions to our top event topic lists, please visit our event topics page.