Past Event
Antitrust Law Enforcement During the Obama Administration
Past Event
Antitrust Law Enforcement During the Obama Administration
In the past three and a half years, the Antitrust Division of the U.S. Department of Justice has taken significant civil and criminal enforcement actions in industries essential to consumers' everyday lives. The division has been active on many fronts, including the litigation challenges to proposed acquisitions by AT&T of T-Mobile and by H&R Block of TaxAct; the civil enforcement actions against anti-competitive conduct in the electronic book, financial services and health care sectors; and criminal prosecutions in the auto parts, real estate and financial services industries.
On April 23, the Governance Studies program at Brookings hosted Sharis A. Pozen, acting assistant attorney general of the Antitrust Division, for a discussion about the division's work and enforcement approach. Brookings Fellow Allan Friedman provided introductory remarks and moderated the discussion.
Following her remarks, Pozen took questions from the audience.
Agenda
Introduction and Moderator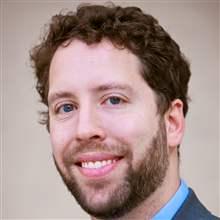 Former Brookings Expert
Director of Cybersecurity Initiatives, National Telecommunications and Information Administration -
U.S. Department of Commerce
More Information
To subscribe or manage your subscriptions to our top event topic lists, please visit our event topics page.