Every day in conflict situations around the world, women and men, boys and girls are subjected to rape, sexual exploitation and other forms of sexual violence. Too often, sexual violence is used as a weapon of war to destroy communities and drive people from their homes. It is a crime that has for too long, and in too many countries, gone unpunished. Advancing accountability for sexual and gender-based violence in conflict and displacement situations requires strengthened efforts to combat impunity, building on important legal developments banning systematic sexual violence as war crimes and crimes against humanity. Yet it also requires concrete, community-level action, including more comprehensive, gender-sensitive humanitarian assistance and development programs that reduce vulnerability to these crimes in the first place.
On May 5, the Brookings-LSE Project on Internal Displacement and the British Embassy in Washington, D.C. hosted a discussion on efforts to advance accountability for sexual violence in conflict and displacement situations, exploring the legal, political and humanitarian dimensions of this challenge. Ambassador Peter Westmacott of the British Embassy addressed progress made in the first two years of the UK-led Preventing Sexual Violence Initiative and discussed the Global Summit to End Sexual Violence in Conflict that the UK is hosting in June. Panelists also included Ambassador Melanne Verveer, executive director of the Georgetown Institute for Women, Peace and Security, and Peggy Kuo, a former trial attorney with the International Criminal Tribunal for the Former Yugoslavia, who helped achieve a precedent-setting verdict confirming that sexual slavery and rape are crimes against humanity. 
Brookings fellow Megan Bradley moderated the discussion.
Related Content
Women in Development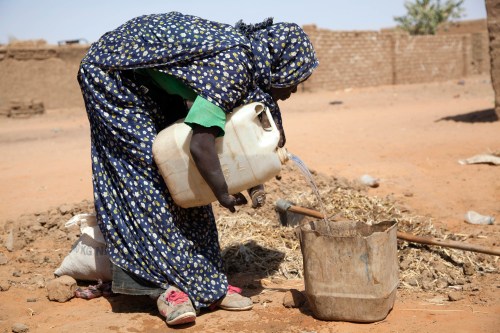 Global Education
Women in Development
Homi Kharas, Christine Zhang
March 21, 2014
Sexual and Gender-based Violence in the Democratic Republic of the Congo: Opportunities for Progress as M23 Disarms?
Advancing Accountability for Sexual Violence in Conflict and Displacement Situations